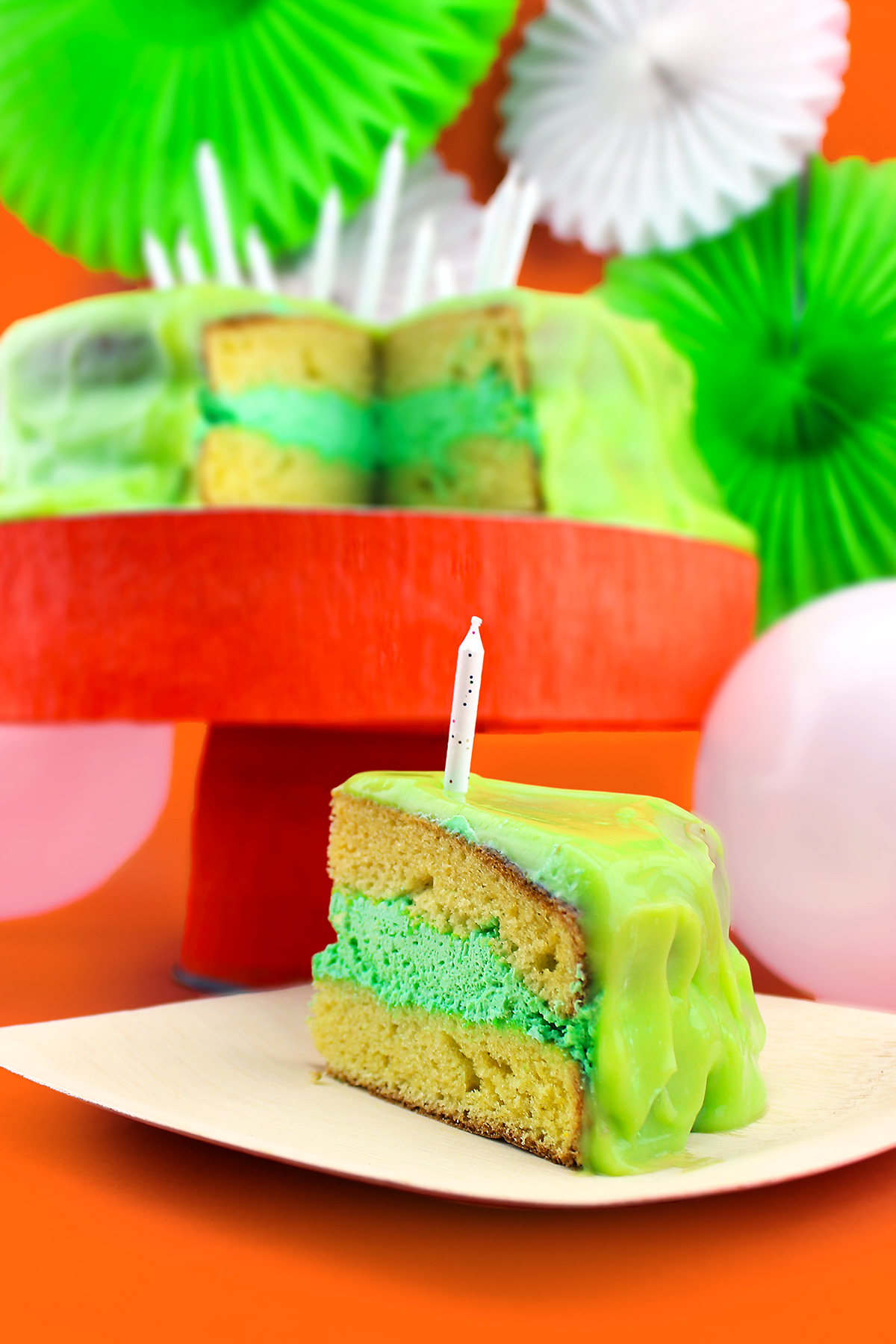 It's April 1st, but this is no April Fools' joke: today is Nickelodeon's birthday.
Happy birthday, Nick!
To celebrate, we made this slime cake recipe to share with all of you. It's easy to assemble and the perfect way to celebrate with us and your kids. So what are you waiting for? Slime on!
(Difficulty Level: Medium)
What You'll Need
For the cake
1 box yellow cake mix OR your favorite yellow cake recipe
3 8-inch round cake pans
For the green slime
2 (3.5 oz.) boxes vanilla instant pudding
(instant pudding requires other ingredients, such as milk, which are listed on the box)
4-5 drops green gel food coloring
For the whipped cream filling
1 cup well-chilled heavy cream
1 teaspoon pure vanilla extract
3 tablespoons confectioner's sugar
4-5 drops green gel food coloring

How to Make
Make the cake: Make two 8-inch yellow cake layers according to the directions on the box (or following your favorite recipe). Allow cakes to cool completely.
Make the green slime topping: Follow the instructions on the pudding box, adding the food coloring to the mixture as you blend ingredients. Cover the mixture and place it in the refrigerator for at least an hour, or until you are ready to use it.
*Tip: whisk well before using to create a smoother "sliming" effect when you pour pudding over the cake!

Make the whipped cream filling: Pour chilled cream and vanilla into a large mixing bowl. Use an electric mixer to beat cream on high speed until it forms stiff peaks. Fold in confectioner's sugar, then stir in green food coloring.
Assemble: Place the first layer of cake on a serving plate. Spread the whipped cream evenly over the top of the cake, then stack the second layer.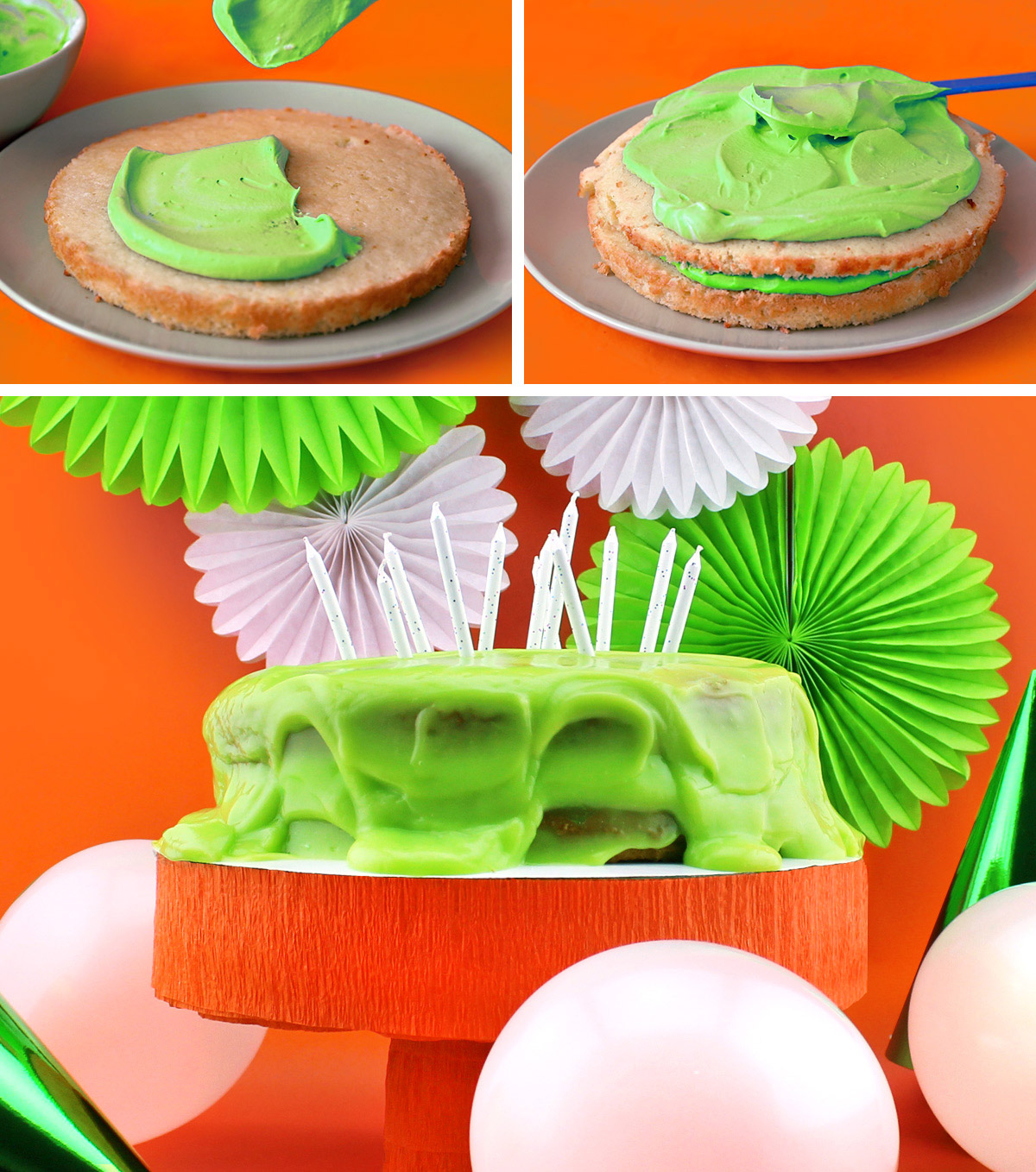 Pour the pudding into a large zipper-lined bag. Carefully seal the bag, then use a pair of scissors to snip off a 1-inch opening in one of the bag's bottom corners. Point the opening downward over the cake and apply pressure from the top to squeeze out the slime!
And when it's your child's turn to celebrate their own special day, don't forget to make this slime cake and schedule a personalized phone call from their favorite Nickelodeon character when you join the Nickelodeon Birthday Club.