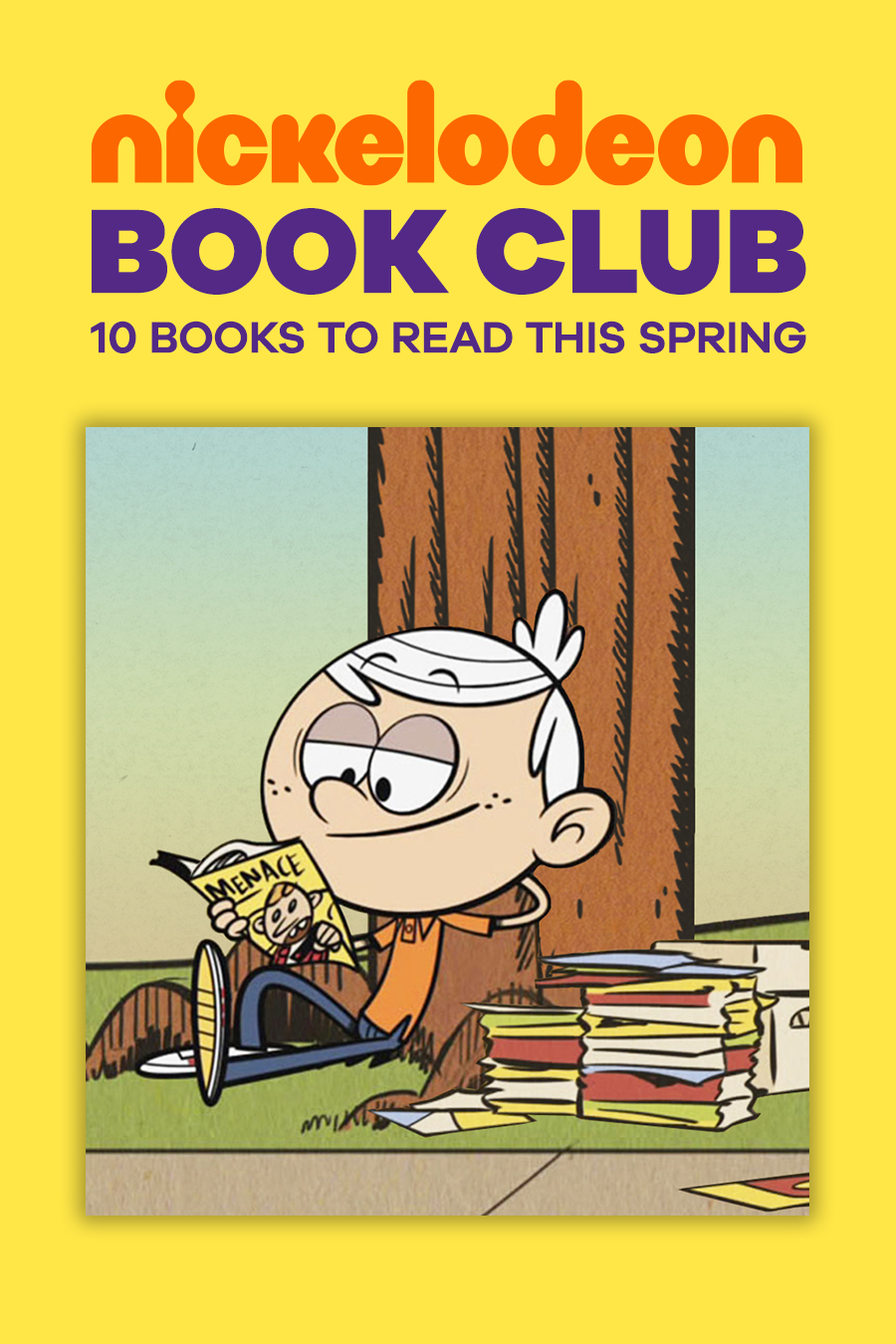 Funny adventures, goofball antics, and supreme shenanigans abound in these short stories, absorbing comics, and rollickng read-alouds. Read them all! 
5 Worlds, by Mark Siegel & Alexis Siegel (Graphic Novel)


Three kids go on a magical journey filled with history, mythology, and heroism to save five planets from destruction in this graphic novel series for middle grade readers. On their epic adventure, the threesome make friends and enemies, grow from their mistakes, experience transformations, and become unlikely heroes along the way.

Big Nate, by Lincoln Peirce (Middle Grade)


Nate is a clever, fun-loving kid who can't pass up a chance to get into hijinx — often at the expense of grouchy grown-ups. When he wakes up and reads a fortune cookie that says he will, "surpass all others," his   day takes on new meaning, leading to plenty of funny incidents. With rollicking good comic antics, in black and white ink, readers from grades 3 through 7 (and beyond) will get a kick out of these gags.


Dog Man, by Dav Pilkey (Graphic Novel)


Half dog, half man, this furry superhero (from the creator of Captain Underpants) sniffs out crime of all kinds while hilariously also trying to battle his most doglike tendencies. These graphic stories are a barking good time for young readers looking for silly scenes and colorful drawings.


Hex Vet, by Sam Davies (Comic/Graphic Novel)


Where do you take a flying pig with an injury? Or an enchanted rabbit with eerie eyes? To a magical veterinarian's office, of course. Apprentice witches Nan and Clarion wield potions and more to help supernatural creatures of all kinds in this series of cute graphic novels for readers in grades 4 through 6.

Marge In Charge, by Isla Fisher (Middle Grade)


She's wild. She's zany. And she's … the babysitter in charge?! Disguised as a strict, old lady until the parents leave, Marge brings the action in this funny family story series — serving chocolate soup, filling the bathroom with bubbles, breaking all sorts of rules and making all sorts of delightful messes middle grader readers will appreciate. (And maybe be inspired by!)


Phoebe and Her Unicorn, by Dana Simpson (Comic/Graphic Novel)


Unicorn fans who like a dose of sarcasm with their comics will fly through the pages of this graphic novel series about bickering besties — one, a precocious fourth grader; the other, a self-obsessed unicorn. The duo question the idea of "coolness," test out the Shield of Boringness, and enjoy some misadventures while developing their friendship.


Real Pigeons Fight Crime, by Andrew McDonald Illustrated by Ben Wood (Middle Grade/Graphic Novel)


If you think those pigeons are just over there, eating breadcrumbs well, you're wrong! They're crime-fighting machines, secretly chasing bad guys and keeping the city streets safe and sounds. Middle grade readers can join the flock, following the goofy mysteries and big, bold drawings that have gone to the birds.


Superhero Bunny League, by Jamie Smart (Comic/Graphic Novel)


Eat carrots, save the world. That's the mantra for the cute little hoppers who have been blasted with a giant laser from evil Dr Fuzzleglove, causing them to have miraculous superpowers. Hop along on some epic adventures fighting robots, flying through the air, and working together to save the day. The comics are a great bridge for new readers who can follow the storyline even if they don't quite know all the words yet.


The World's Worst Children, by David Walliams (Short Stories)


It's just what you think — ten gruesome, terrible, dreadful kids do all the things they shouldn't do in ten very funny, surreal short stories that take a twist on the classic cautionary tale. From blubbery lies to pools of drool these children are so bad. But the writing is so good for a laugh (or ten)!

What The Dinosaurs Did Last Night, by Susan Tuma & Refe Tuma (Picture Book)


Is your room a mess? Are there crumbs in the kitchen? There must be dinosaurs on the loose. This picture book, told from the point of view of an older, wiser sibling, takes readers though the mounting evidence — including photographic proof! — against dinos and their nightly naughty escapades.