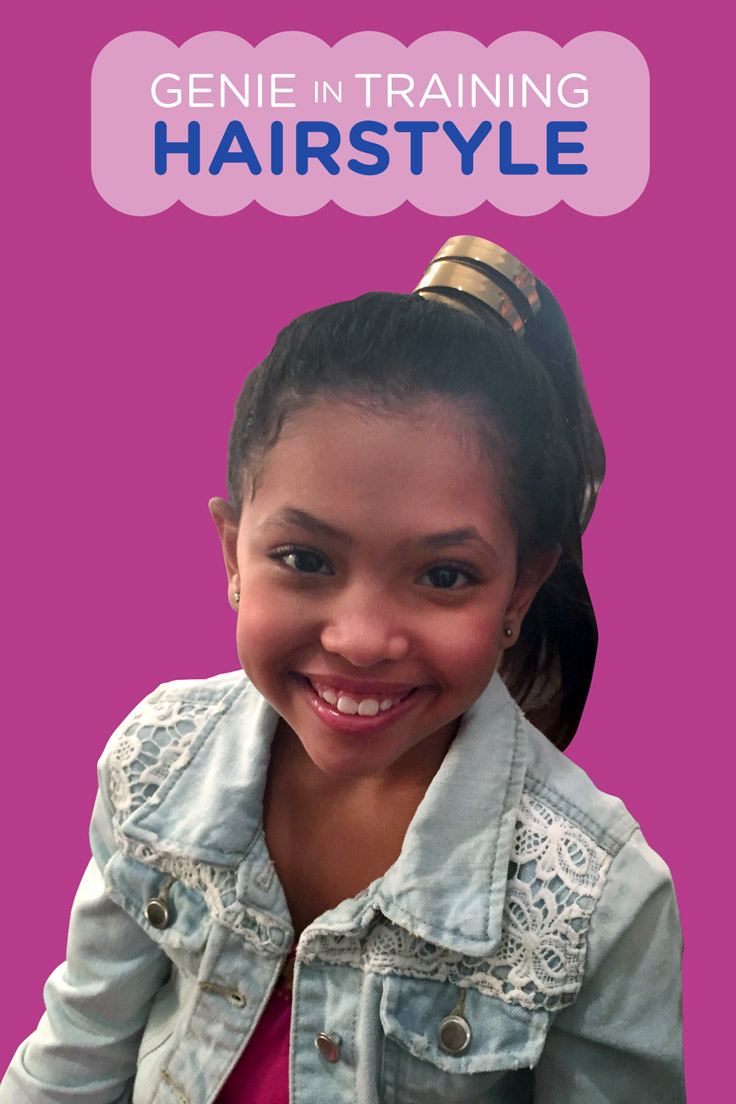 Now, be honest—
How many of you dressed up as Jeannie from I Dream of Jeannie one Halloween or had a Jeannie-themed birthday party when you were a kid? I'm raising my hand here, folks. It was a particularly tepid October 31 that year. Thank goodness, my parents had the foresight to layer a nude bodysuit under my pink harem pants instead of baring my little belly to below-freezing temperatures.
What really made the outfit a home run was the ultimate Barbara Eden hair-do, amiright? Now you can draw on that old-school inspiration when helping craft the hair for your little one's perfect Shimmer and Shine genie costume!
The steps are simple:
Step One: Using a paddle brush, gather the hair up into a high ponytail, sitting at the crown of the head.
Step Two: Collect the strands of the ponytail and coil into a tight bun.
Step Three: Brush out the hair of a long ponytail extension (available at any beauty supply store).
Step Four: Clamp the ponytail extension on top of the bun.
Step Five: Fan out the extension's locks around the head or twirl into one loose corkscrew curl.
Et voilà and boom zahramay! Your little genie will look positively enchanting.