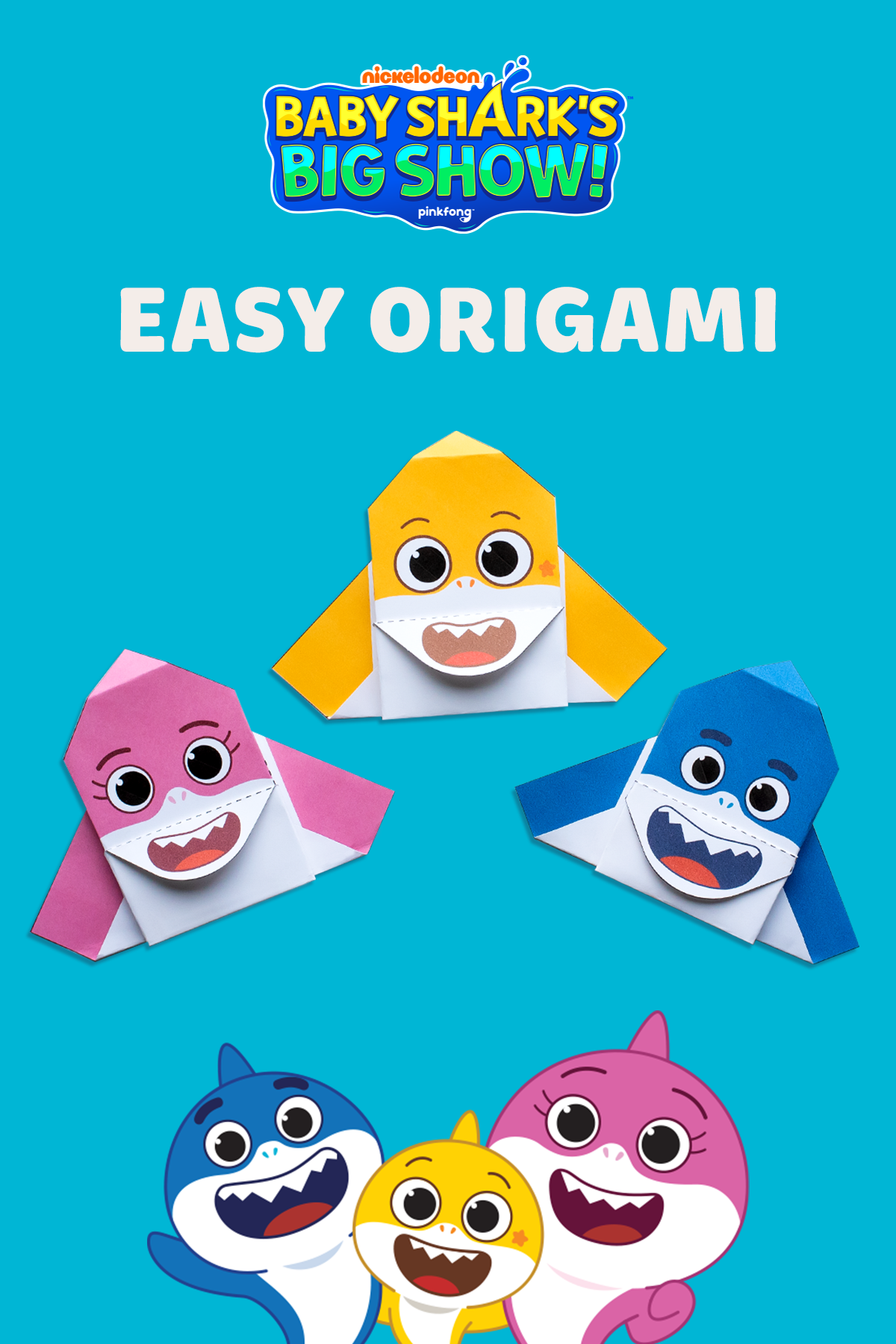 Fun fact: Did you know a group of sharks is called a shiver?! Make your own shiver of toothy pals, including Mommy, Daddy, and Baby Shark.

What You'll Need: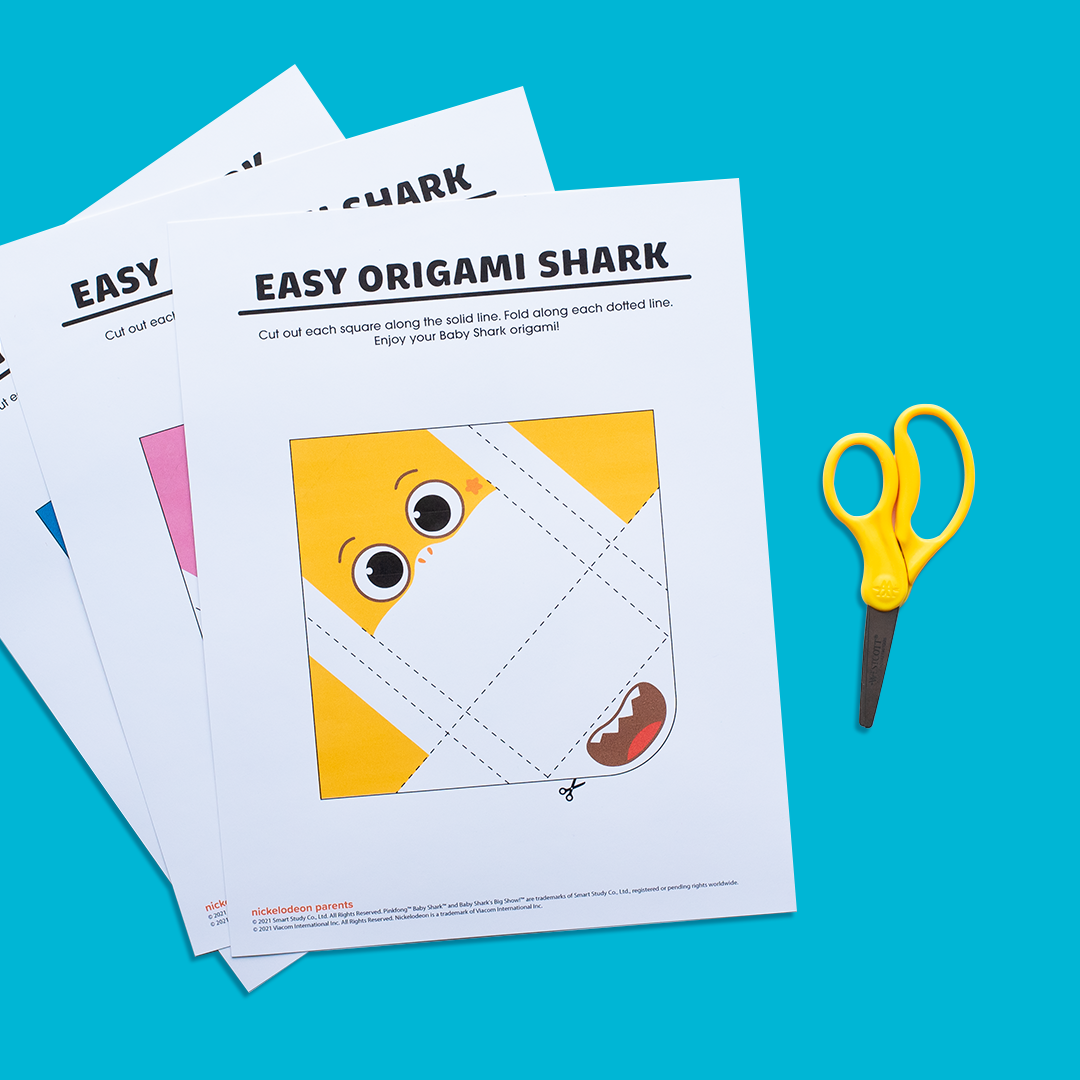 How to Make:
Step 1: Cut along the solid line.
Step 2: Fold along the dotted lines. Follow the steps in the gif below.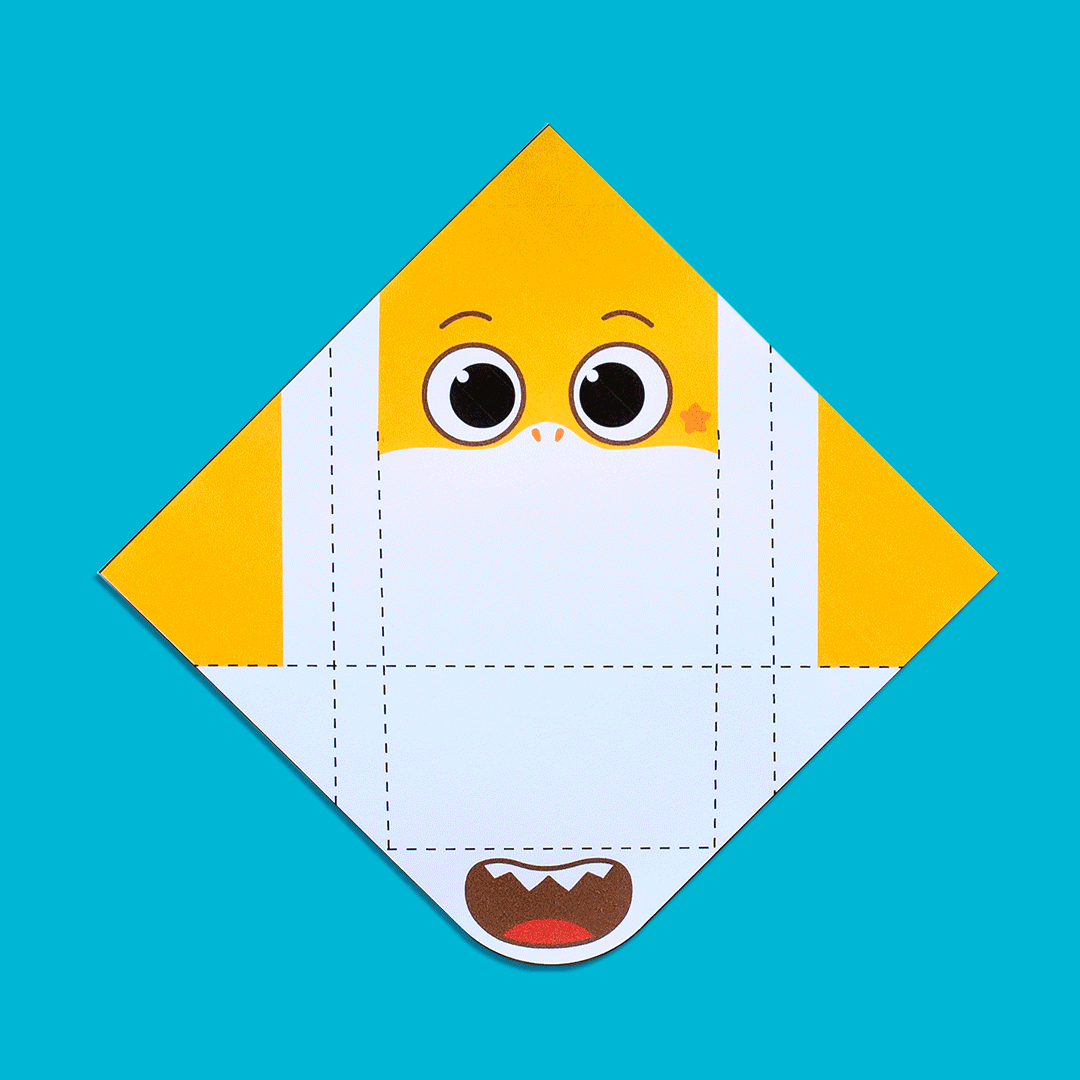 Step 3: Repeat for each shark.