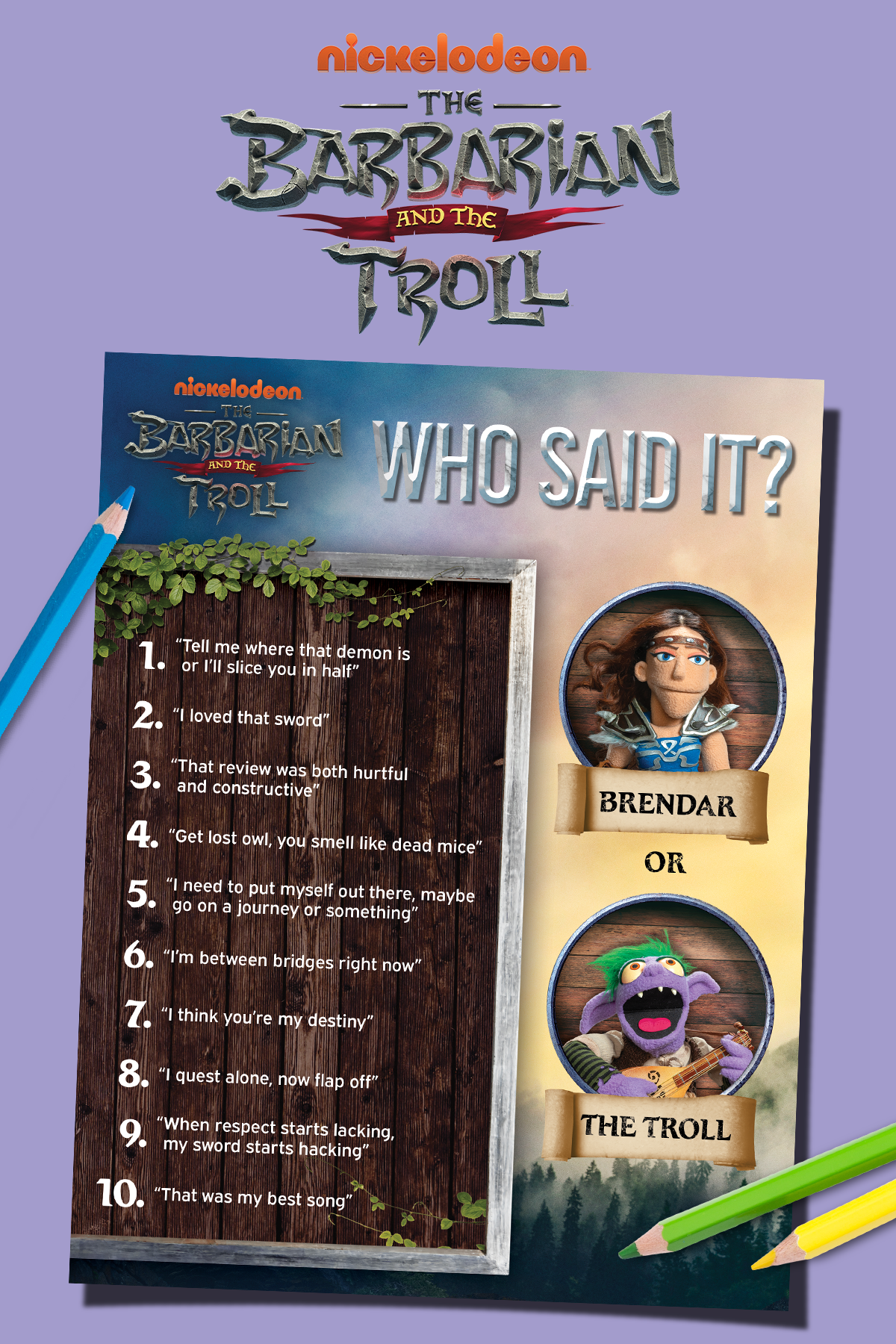 Grab your axe and get ready for an adventure with Brendar and the Troll in the brand new Nickelodeon series The Barbarian and The Troll. Catch up on episode one and test your knowledge!
Tune in for brand new episodes Friday nights at 7:30/6:30c on Nickelodeon.
Print in black and white or color!
Black and White
Color