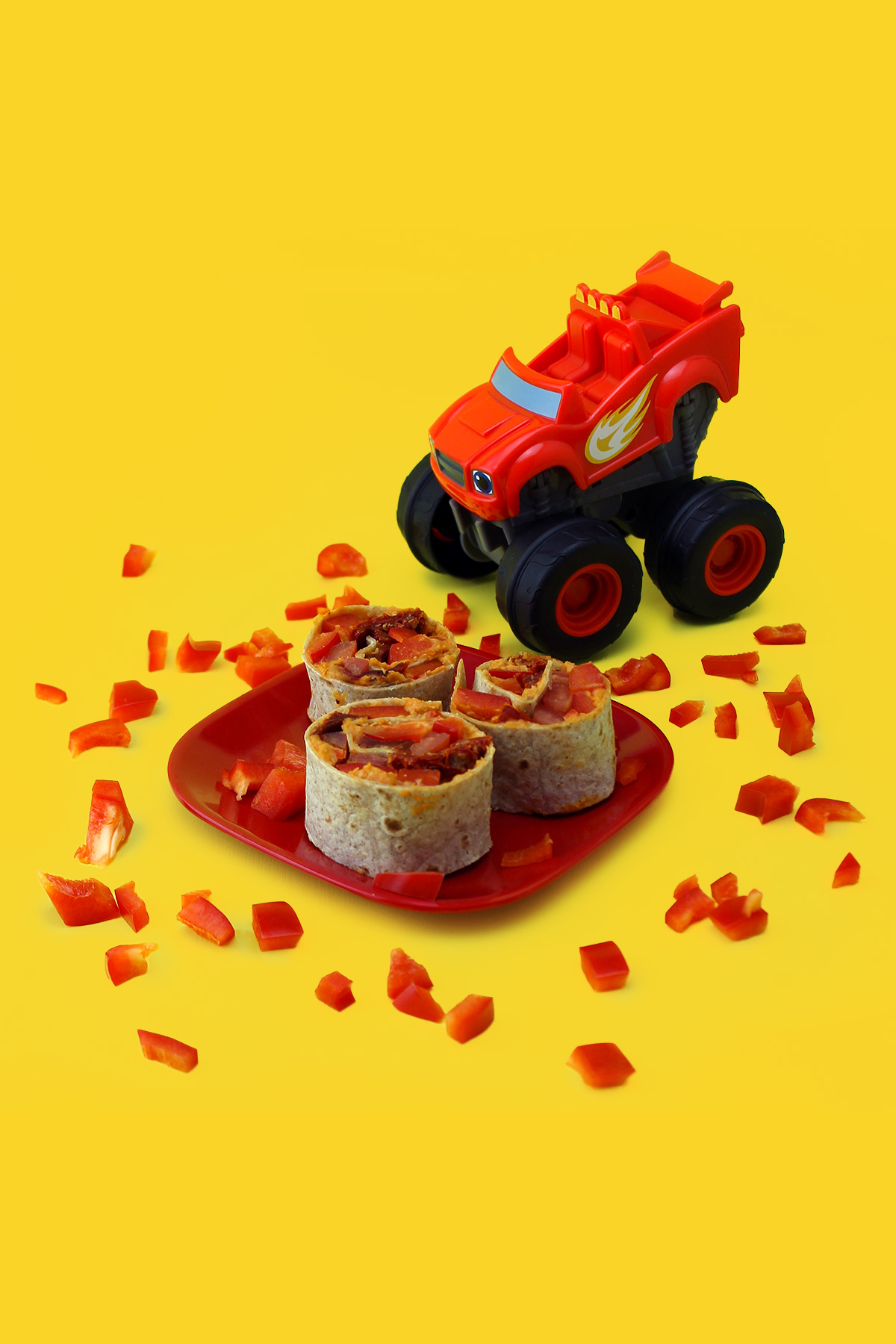 Leeeeeeeeeet's crave!
In the Blaze and the Monster Machines episode, "5 Alarm Blaze," our favorite Monster Machine extraordinaire transforms into a fire-hose-wielding hero. Racing around, saving the day works up an appetite, so we've made a healthy snack inspired by Blaze's wheels and fit for your own little hero at home!
(Difficulty Level: Easy)
What You'll Need
Savory Version
Sundried tomato wraps
1 sweet red bell pepper, sliced
1 bag of sun dried tomatoes
1 ripe red tomato, sliced
1 tub of roasted red pepper hummus (or other red-ish variety)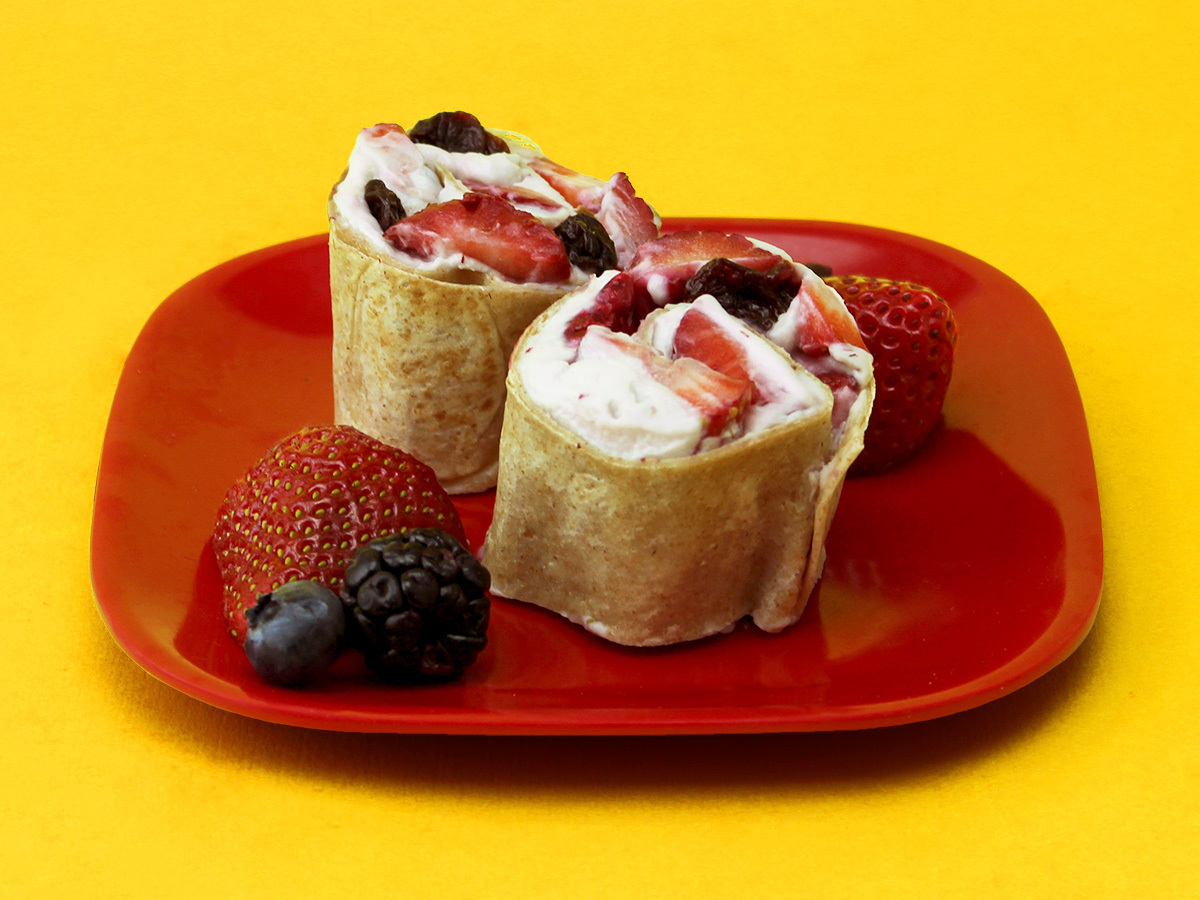 Sweet Version
Whole wheat wraps
1 tub of strawberry cream cheese (we used dairy-free!)
10 raspberries, halved
10 strawberries, halved
1 bag of dried cherries or cranberries
How to Make
Step One: Spread a thin layer of hummus or cream cheese across a single wrap.
Step Two: Allow your child to place pre-cut slices of veggies or fruit across the top. Encourage alternation between fillings to practice counting and patterns.
Step Three: Help little hands roll up the wraps into a wheel shape. Slice and serve!