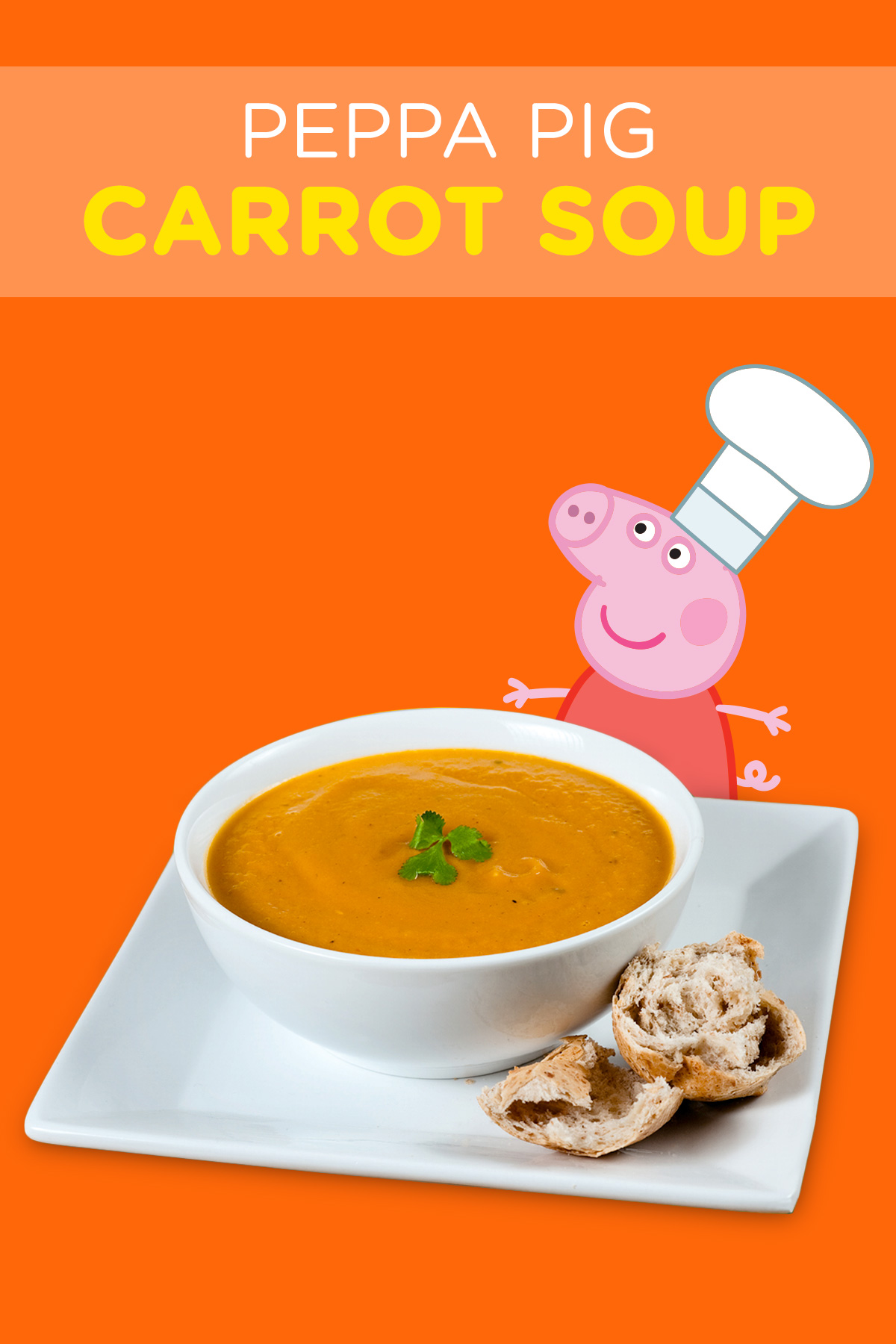 This simple and bright carrot soup is sure to put an extra Pep-pa in your step-pa!
(Difficulty Level: Easy)
What You'll Need
1 tbsp. cooking oil
1 chopped onion
2 c. carrots, peeled and sliced
2 pints vegetable stock
3 tbsp. chopped cilantro (substitute parsley)
Lemon juice
Salt and pepper to taste
How to Make
Step One: Heat the oil in a large pan and add the carrots and onions. Simmer for a few minutes until the vegetables have softened.
Step Two: Stir in the vegetable stock and season with salt and pepper, to taste. Cover the pan and simmer for 20 minutes.
Step Three: Run the soup through a blender or use an immersion blender. Stir in the cilantro and a squeeze of lemon juice.
Serve up your soup with some warm crusty bread and enjoy. Oink!!!