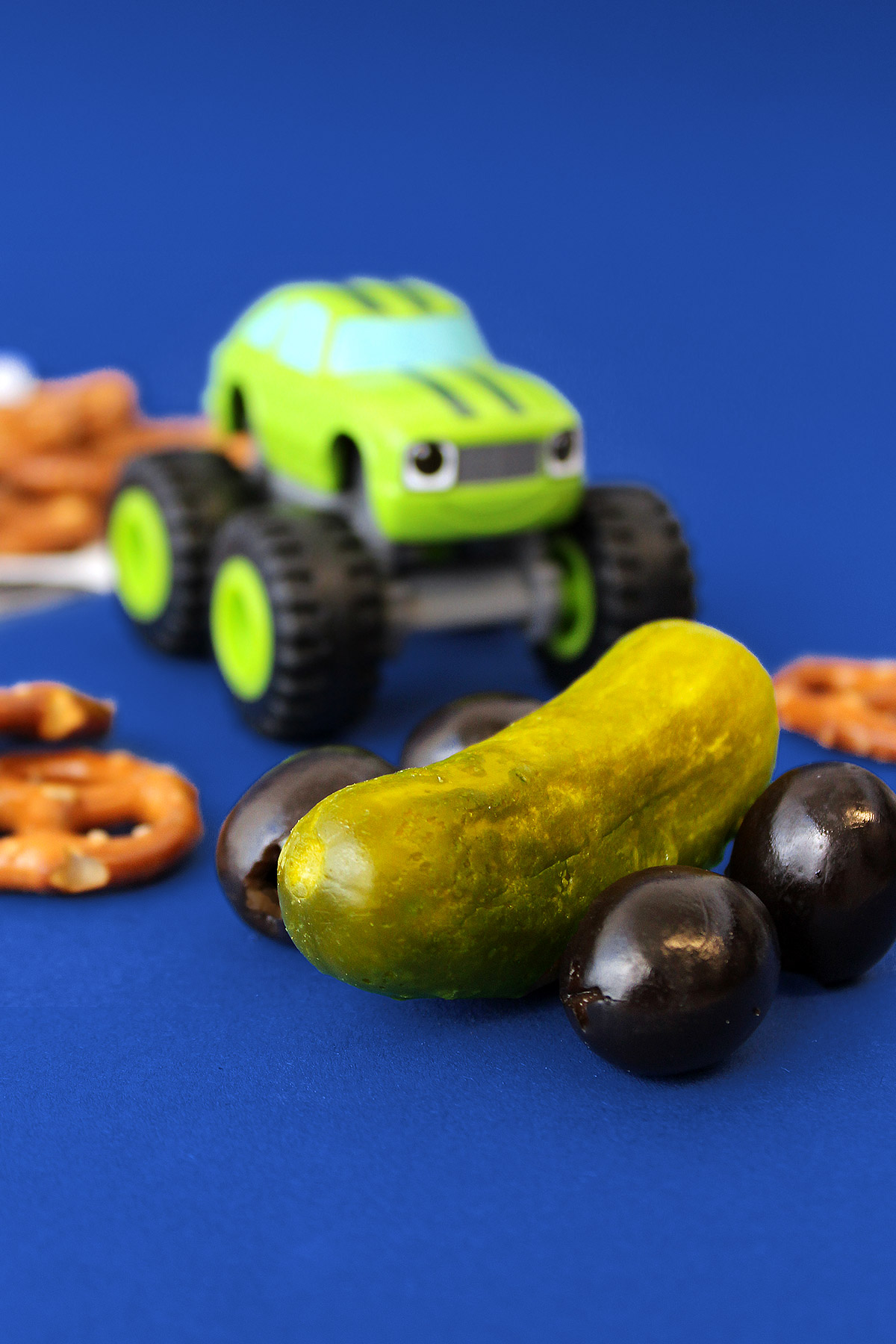 Everyone's favorite Monster Truck sidekick comes to life in this super silly snack! And with olives and a pickle as its only two ingredients, it's super easy to make. Pair with pretzels and cheese or hummus for a healthy after-school pick-me-up.
(Difficulty Level: Easy)
What You'll Need
1 Pickle
4 Olives
2 Toothpicks
How to Make
Step One: Stick a toothpick through the middle of the pickle, a half-inch away from one of the ends. Repeat with second toothpick on the opposite end.
Step Two: Place one olive on each toothpick point.
Step Three: Serve with pretzels and hummus or cheese on the side. You can even bring your child's Pickle die-cast vehicle to the table to check out the resemblance. 😉