The air is crisp and the leaves are starting to change, which means it's the perfect time to go outside together and scavenge for pinecones, leaves, acorns, and other fun fall artifacts! And guess what? You can use the spoils of the hunt to create these crafts to decorate the kids' room:
(Difficulty Level: Easy)
Blaze and AJ Pinecone Craft
What You'll Need:
Pinecone
Red spray paint
Acorn
Blaze printables (print below!)
Hot glue gun
How to Make:
Step One: Grab a pinecone from outside and spray-paint it red. Allow to dry fully.
Step Two: Print and cut out the Blaze printables, above.
Step Three: Hot glue the Blaze elements onto the pinecone, using the photo for reference. Hot glue AJ to the acorn. Allow to dry fully, and make your kids dresser or night stand into a blazing autumn scene!
Optional: Gather some twigs and transform them into a natural, high-flying race-track for Blaze.
PAW Patrol Leaves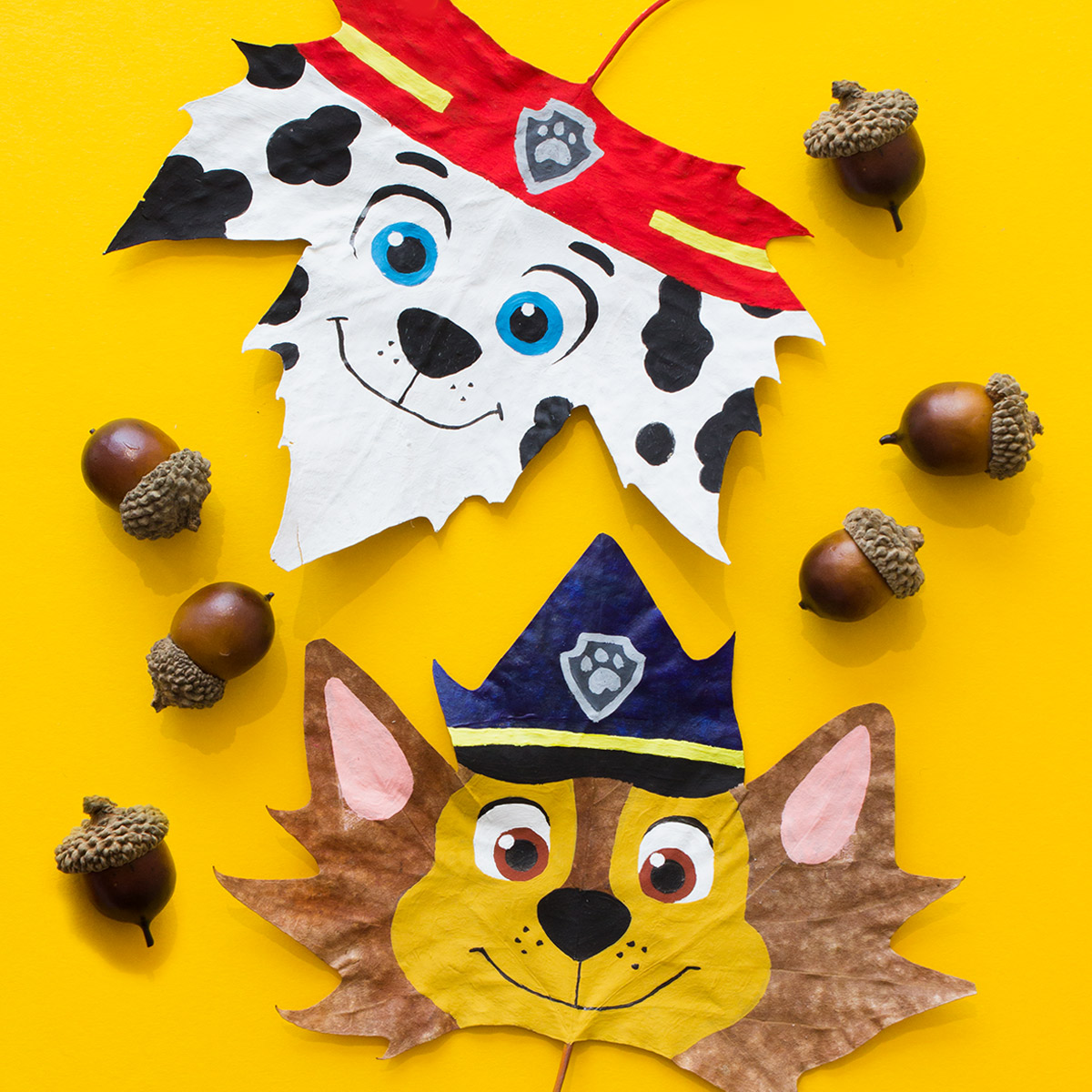 What You'll Need
Leaves
Child-safe paint
How to Make
Take some collected leaves and press them between parchment paper in the pages of a heavy book. Press for at least a week. Kids can paint their favorite pups' faces on the pressed leaves! After painting, allow to dry fully. Then, press them again overnight! As an alternative, you can decorate them with gems and rhinestones and make a Zahramay FALL scene straight out of Shimmer & Shine!