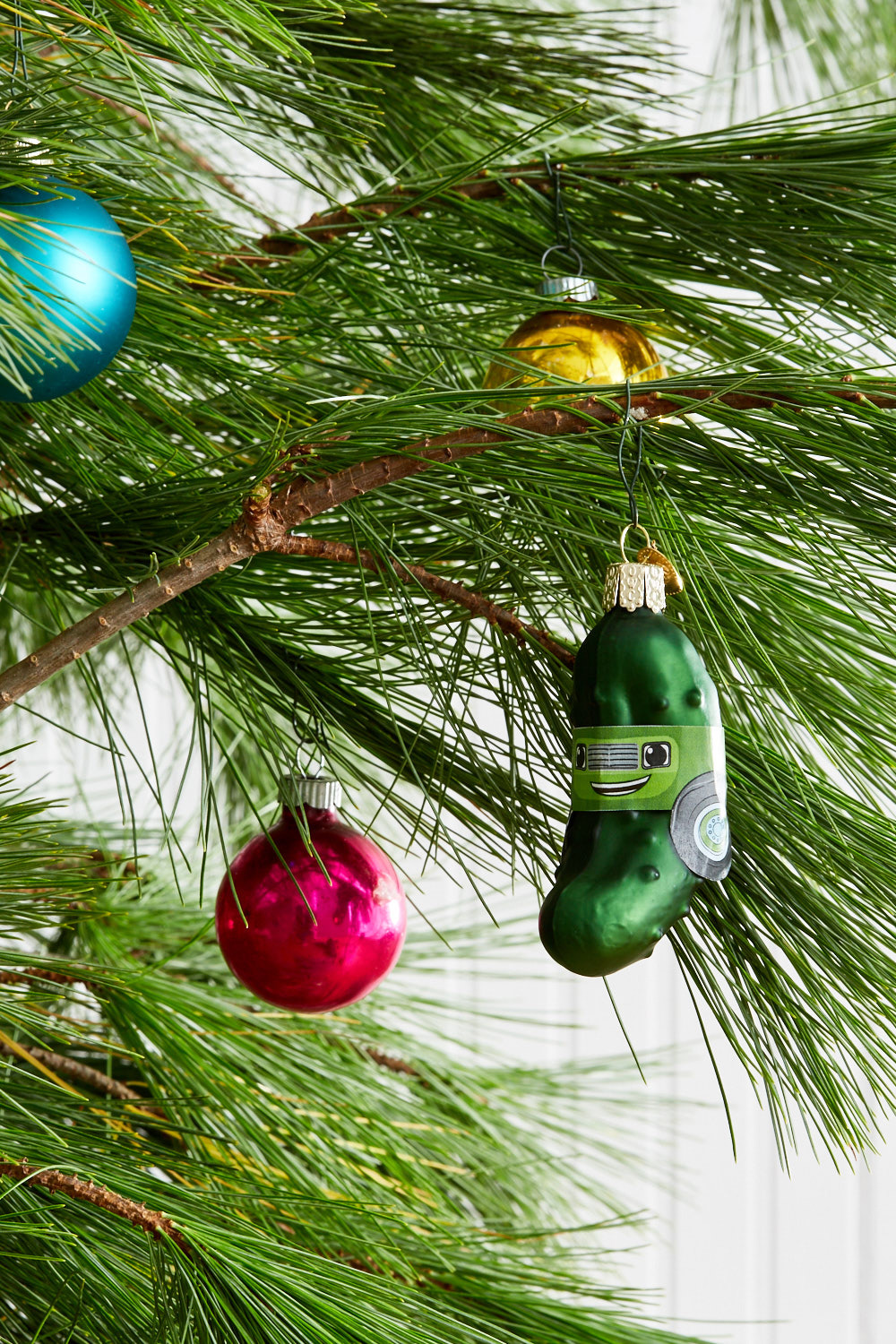 According to the German tradition of the "Christmas pickle," the child who finds the hidden pickle ornament in the Christmas tree gets an extra present from Santa Claus! You probably don't need to wrap another gift at 3am, but an extra stocking stuffer or Christmas cookie should do the trick.
Traditions are a great way to get your children excited for the holiday season. Inspired by our very own Pickle,  you can start this Mmmonster Machine tradition with your family this Christmas! Print our Pickle template below and attach it to your very own pickle ornament!
Let a little BRINE spruce up your PINE…
Watch more Nick Jr.! View the TV schedule here.