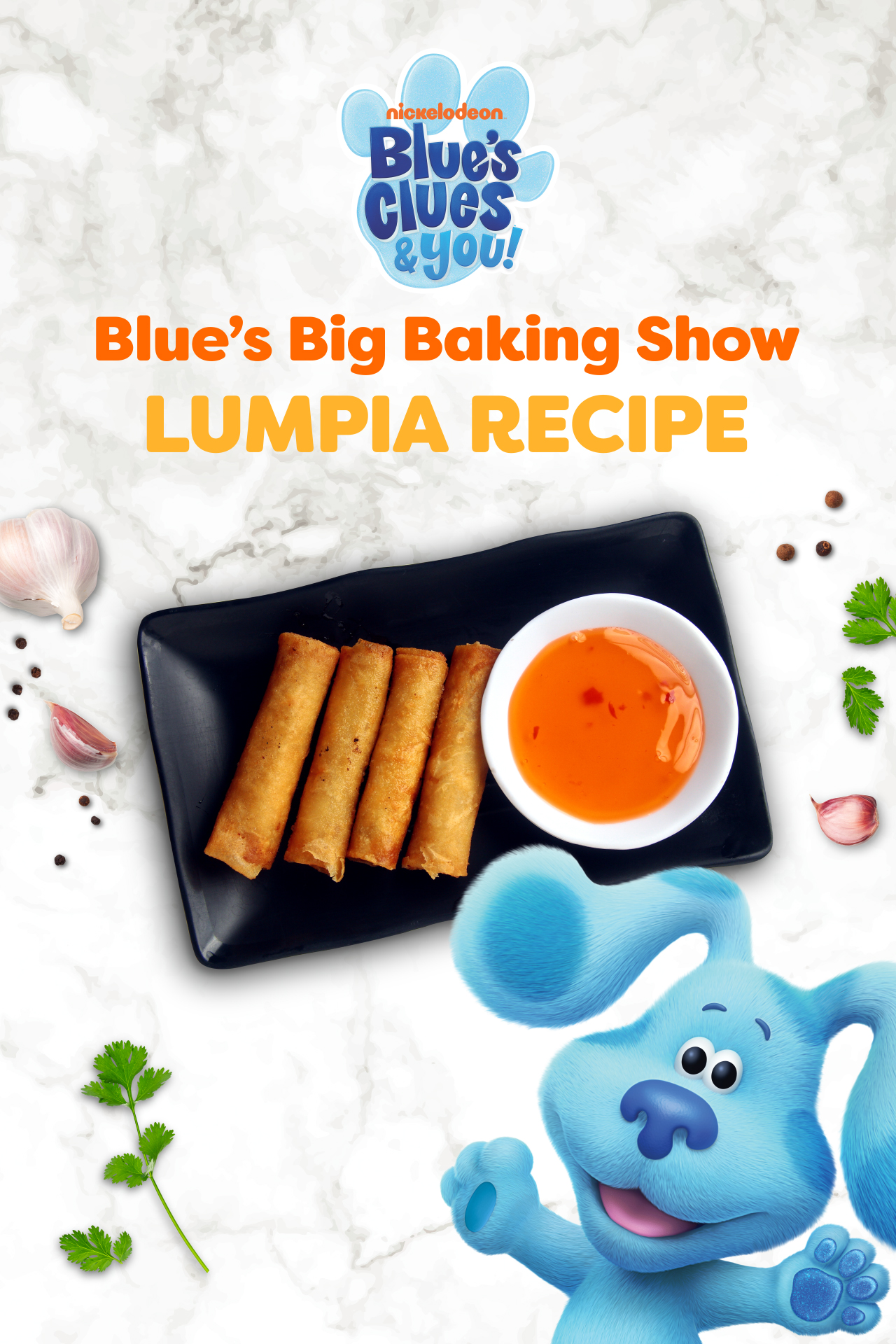 Want to bake and eat delicious food with Blue and Josh? Check out this sweet treat… Blue's Big Baking Show DVD is available now!
As a sneak peak, try out Blue's favorite traditional Filipino lumpia recipe.
What You'll Need:
30 pieces spring roll wrappers

2 cups cooking oil
Filling Ingredients:
1 ground pork

1 onion minced

1 carrot minced

1 egg

1 tsp. garlic powder

1/4 tsp. ground black pepper

2 tbsp. parsley, chopped

1 tbsp. sesame oil

1 1/2 tsp. salt
How to Make:
Step 1: Combine all filling ingredients in a bowl. Mix well.
Step 2: Place 1 1/2 tablespoons of the filling in a diagonal manner on one corner of the spring roll wrapper. Fold the sides and tuck in both ends. Moisten the edge with water and then roll tightly.
Step 3: Heat oil in a cooking pot. Deep fry lumpia using between low to medium heat for 8 to 10 minutes.
Step 4: Remove from the pot. Serve with sweet and sour sauce for dipping.