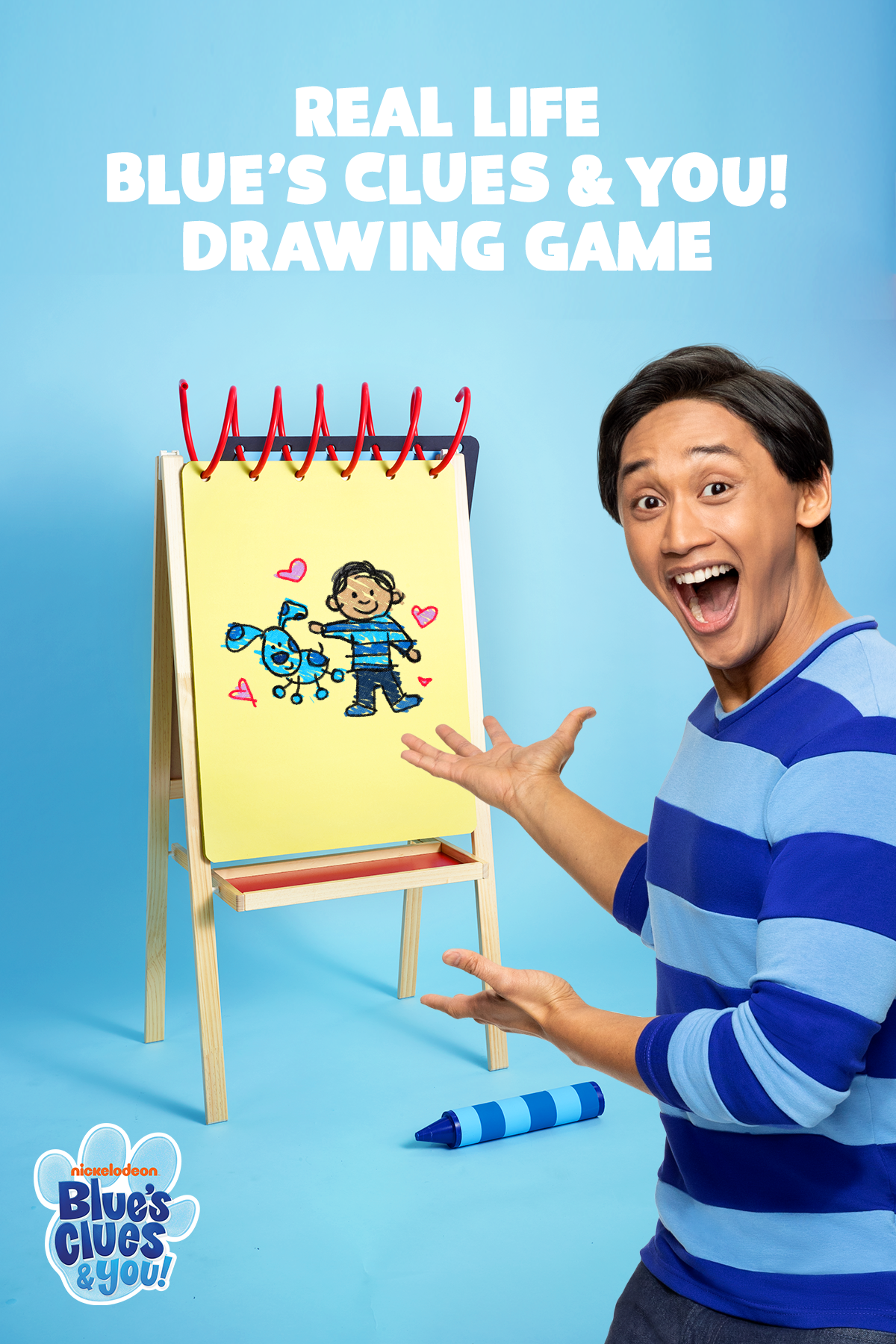 No Blue's Clues-themed party is complete without, well, Blue's Clues! This preschool-friendly adaptation of drawing charades games like Pictionary is a crowd-pleaser for party guests of all ages.
How to Play:
1. Divide the kids into two teams.
2. One player from a team goes up to the easel.
3. The host/adult whispers a "clue" in the player/kid's ear
4. Set your timer for 1 minute.
5. The kid draws the item until time runs out.
6. Set the timer for 90 seconds.
7. The kid's team gets a point if they guess what the item is that was just drawn.
➔ You can increase or decrease the time based upon your own needs.
➔ For more advanced players (or for the adult drawers), you can play the game out as 3 clues that, together, reveal an activity. Just like in the show!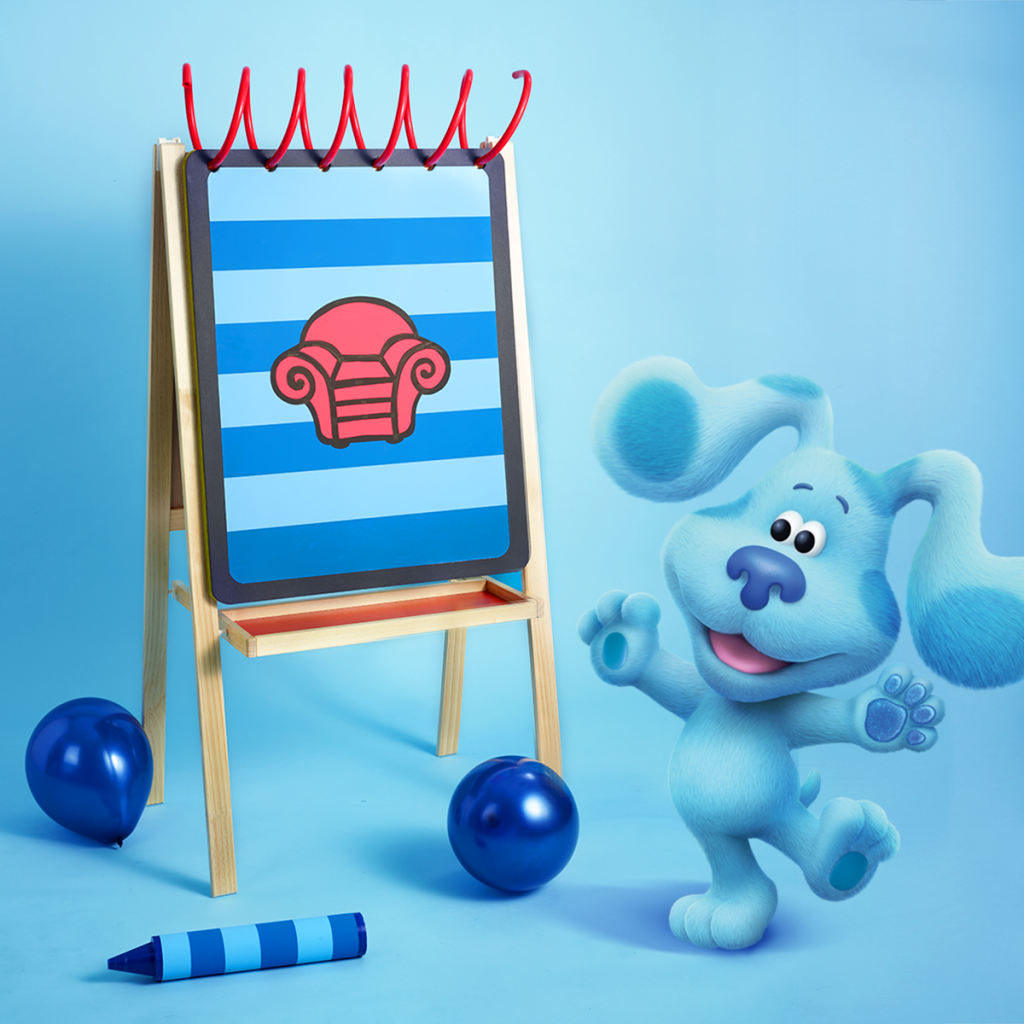 If you're feeling crafty and want to create your own Handy Dandy Easel, enlarge the personal-sized template provided here. Bonus points if you also use a giant crayon!
Join the Nickelodeon Birthday Club so you can receive a personalized call from Josh and Blue (or one of 10 additional characters). It's free and easy!
Watch more Nick Jr.! View the TV schedule here.