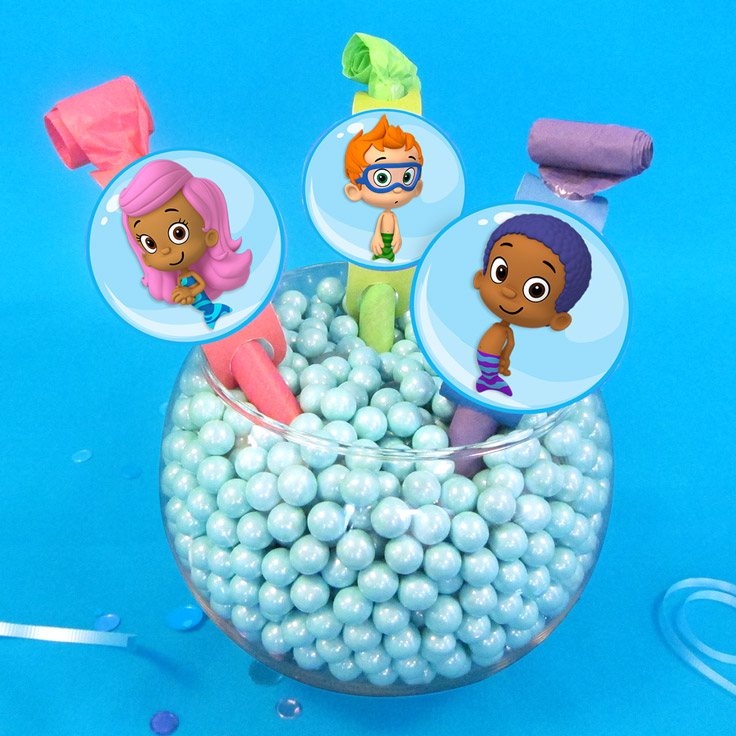 To get started, you'll need party blowers (also called party blow-outs), available at your local party store. If your blowers already have a topper, remove it so you can replace it with the Bubble Guppies toppers. Print the templates on a color printer. Cut out along the outlines, make a slit at each dotted line, and then slip the blower through the holes, so the decorative image is faceup on the blower.
View more Bubble Guppies crafts, printables, and recipes here!
Make your child's birthday even more fin-tastic by setting up a personalized phone call from Molly and Gil themselves (or one of 10 additional characters) when you join the Nickelodeon Birthday Club. It's free and easy!