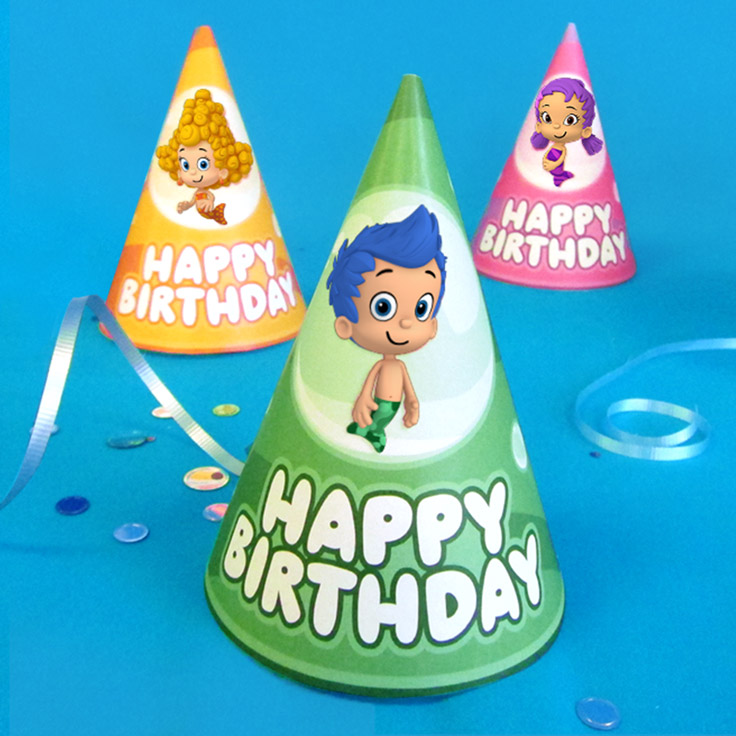 Make these printable party hats before the big day or let kids put them together on their own during the party. Either way, they're sure to make a splash.
View more Bubble Guppies crafts, printables, and recipes here!
Make your child's birthday even more fin-tastic by setting up a personalized phone call from Molly and Gil themselves (or one of 10 additional characters) when you join the Nickelodeon Birthday Club. It's free and easy!