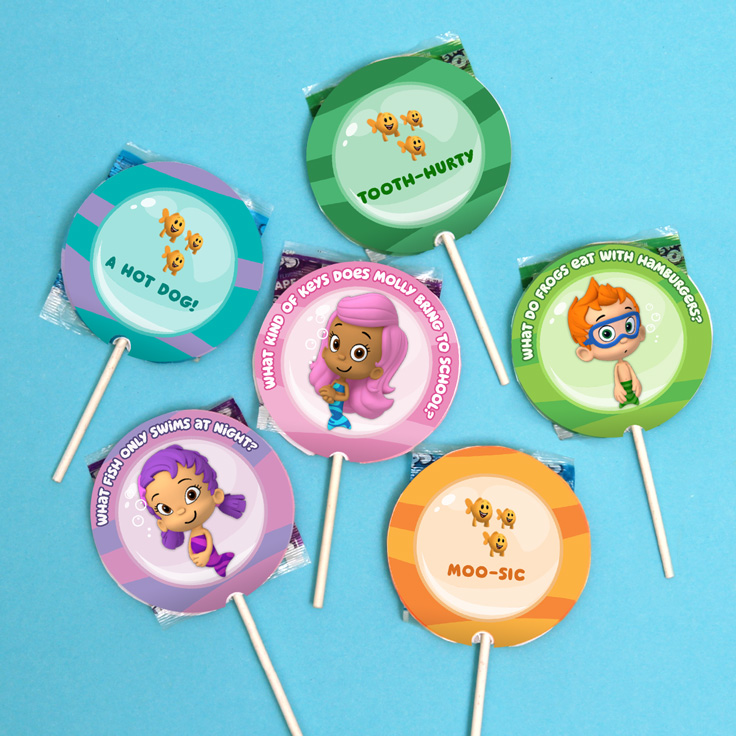 Guppy fans love to giggle, so get the laughs going with our riddle wrappers. Just print these templates, cut and paste over lollipops for a sweet and silly party favor.

View more Bubble Guppies crafts, printables, and recipes here!
Make your child's birthday even more fin-tastic by setting up a personalized phone call from Molly and Gil themselves (or one of 10 additional characters) when you join the Nickelodeon Birthday Club. It's free and easy!