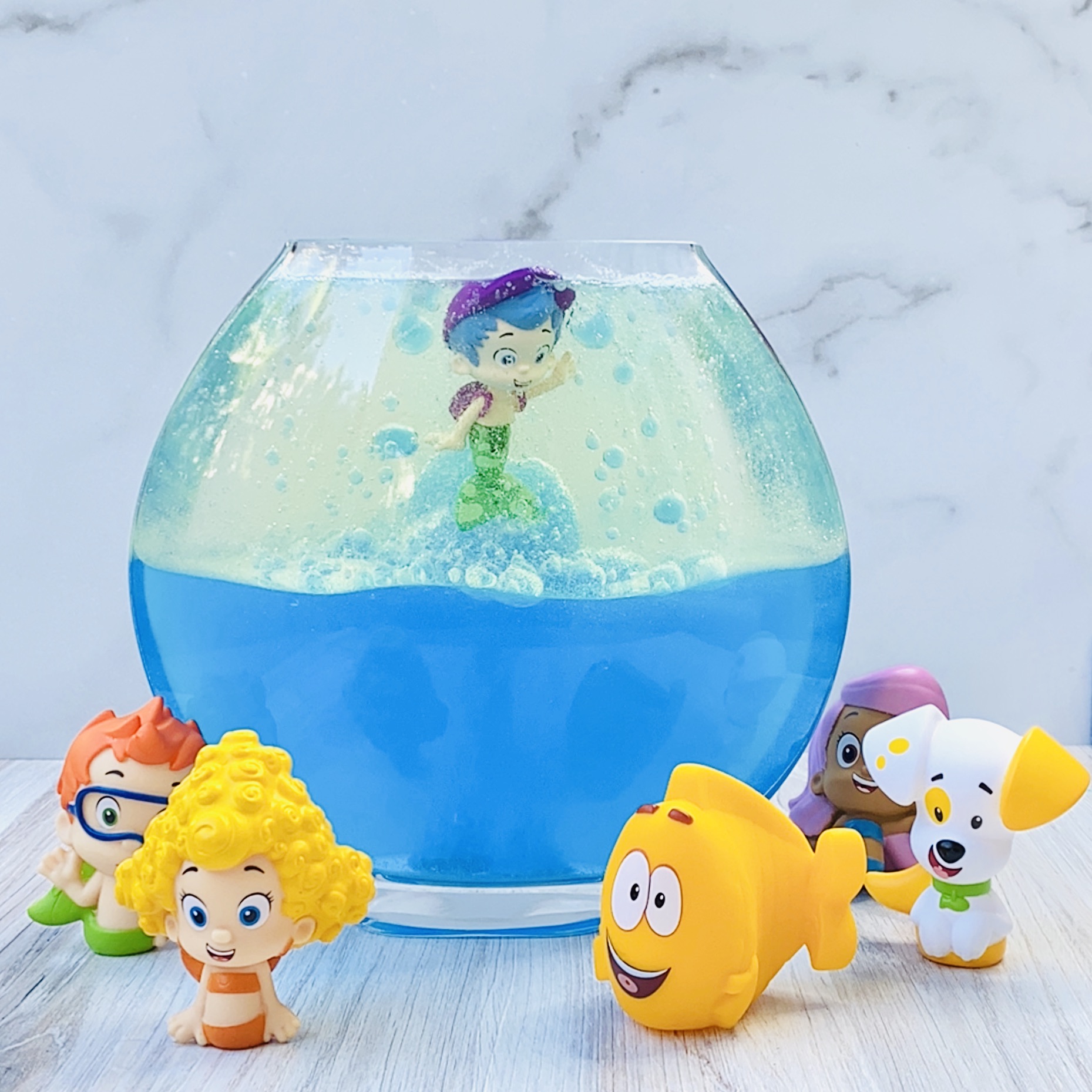 What you'll need:
Water

Oil

Food coloring

Effervescent tablets (i.e. Alka-seltzer)

Toys (optional)
How to make:
Step 1: Fill half of the container with water
Step 2: Add a few drops of food coloring to color the water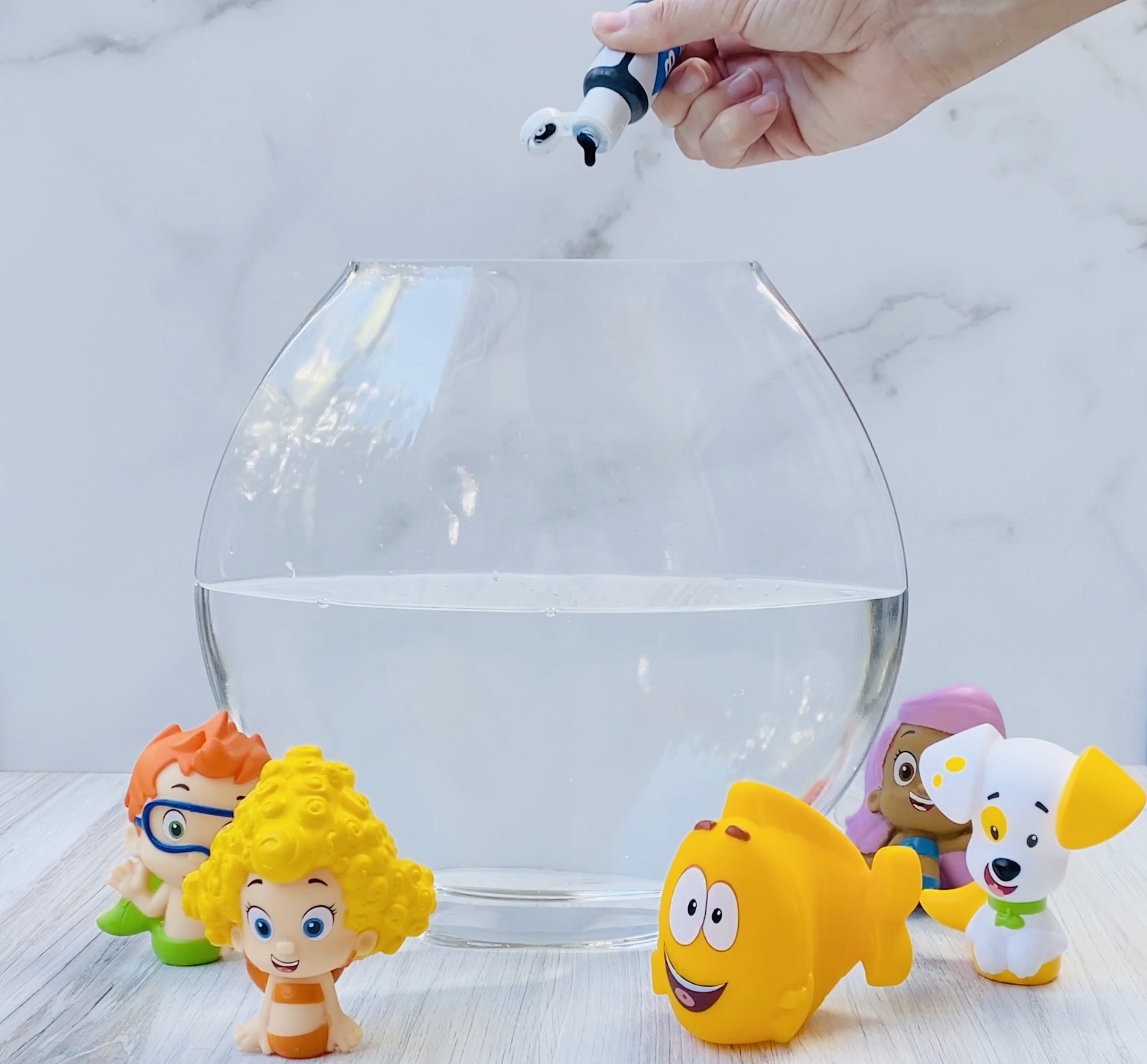 Step 3: Fill the rest of the container with oil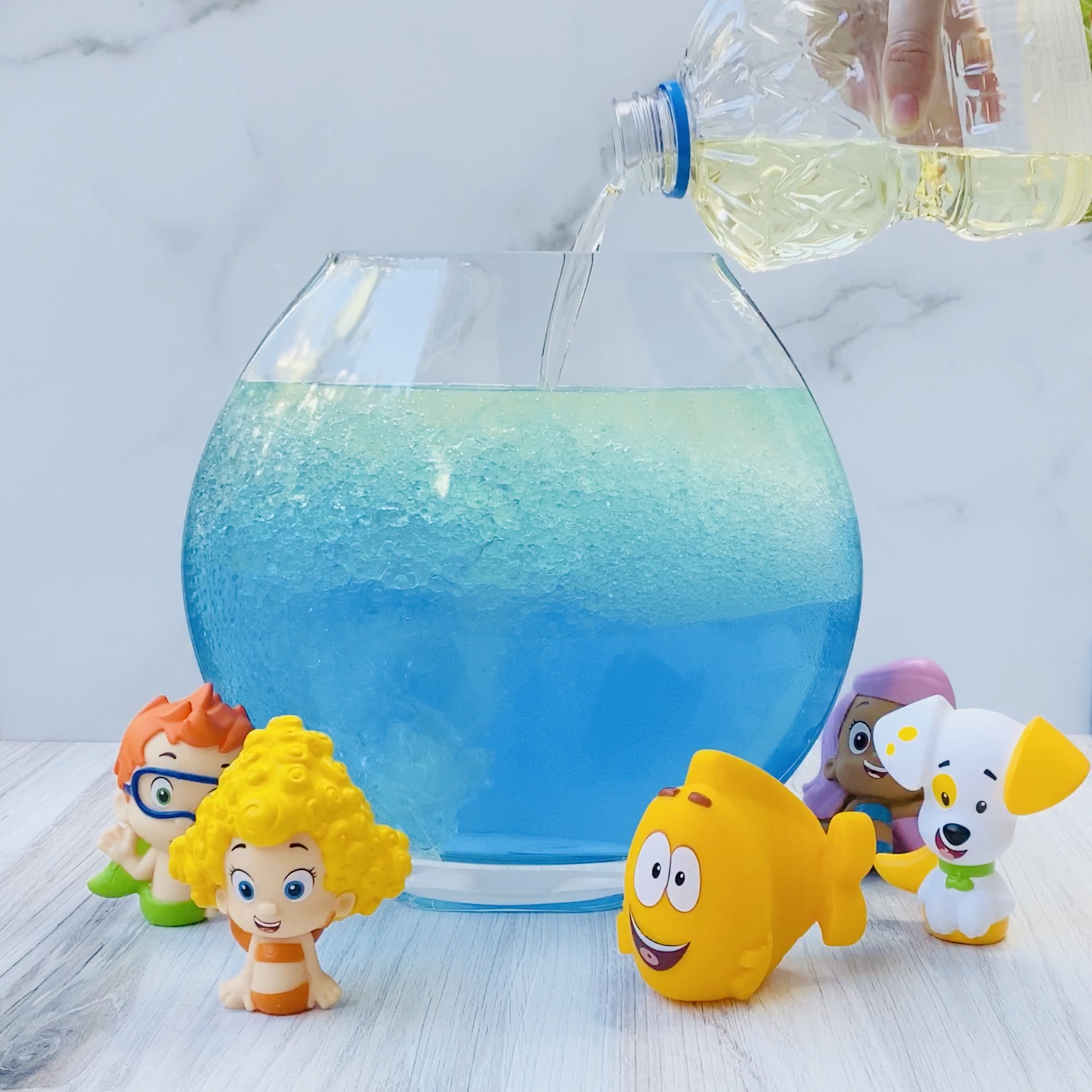 Step 4: Add in some toys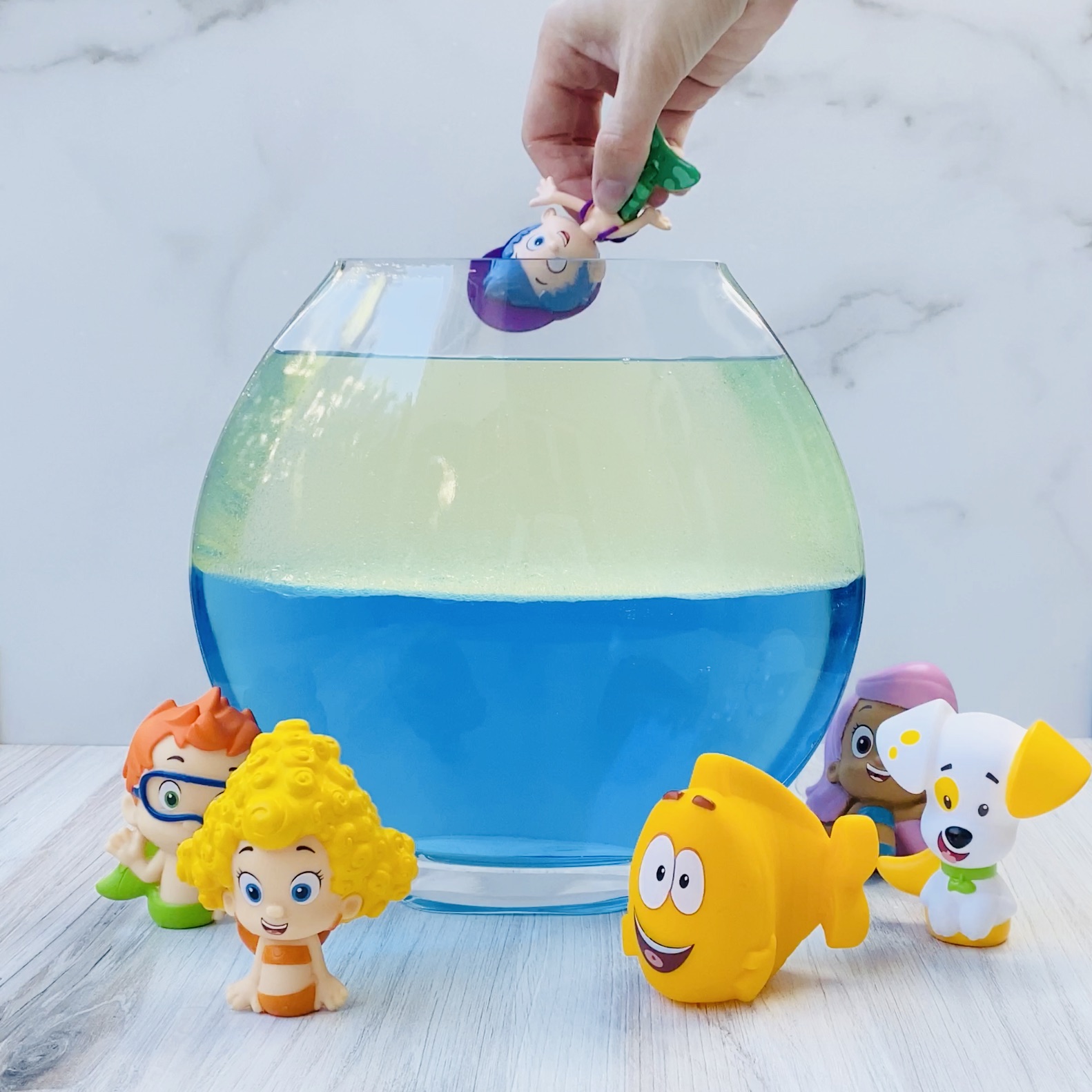 Step 5: Drop in the effervescent tablets and watch it bubble.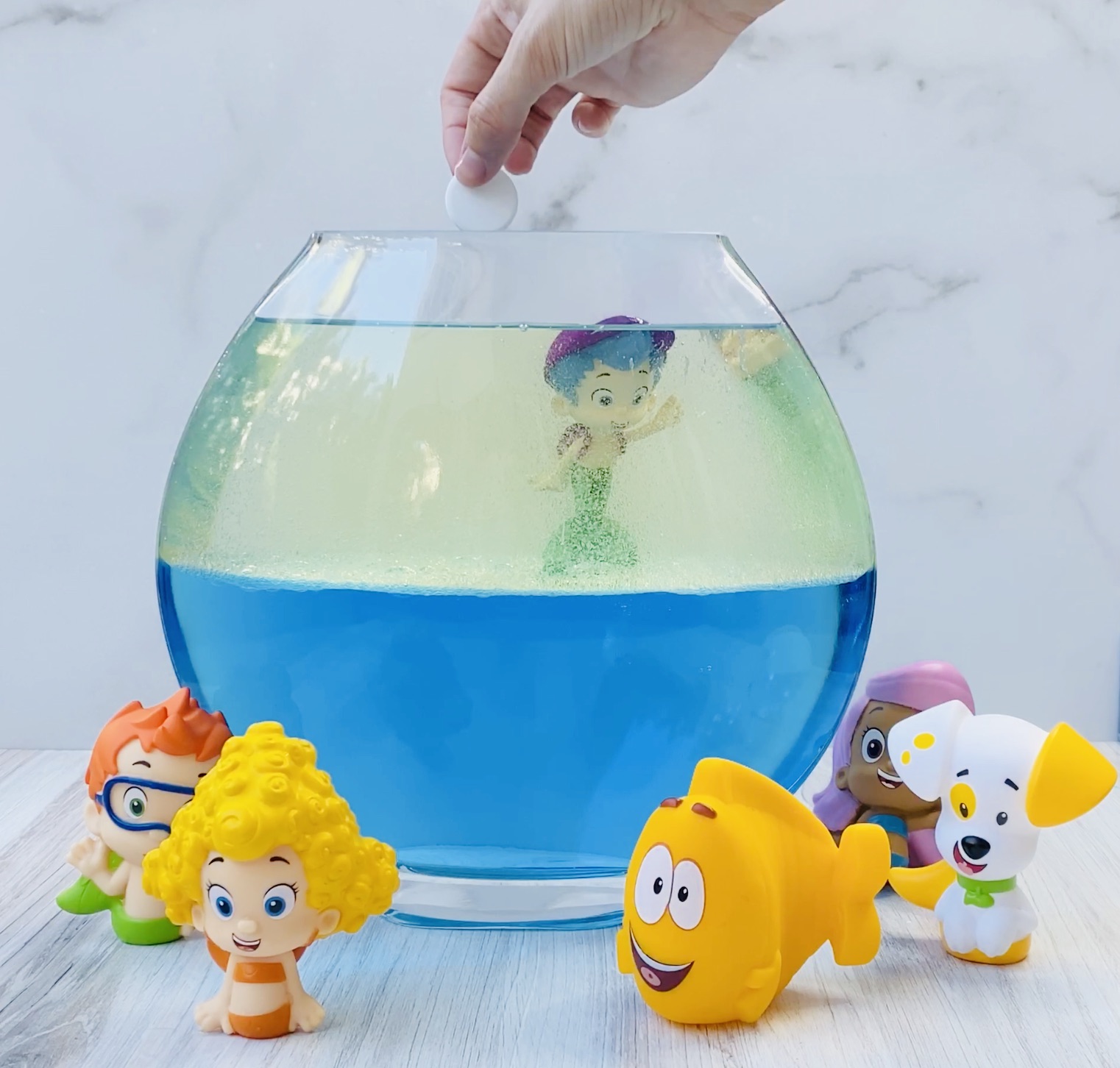 Use sealable containers to repeat the experiment over and over without having to toss it. We hope your families have some fun with this easy experiment!
Find more easy play activities and recipes by @MotherCould on Instagram or Facebook.