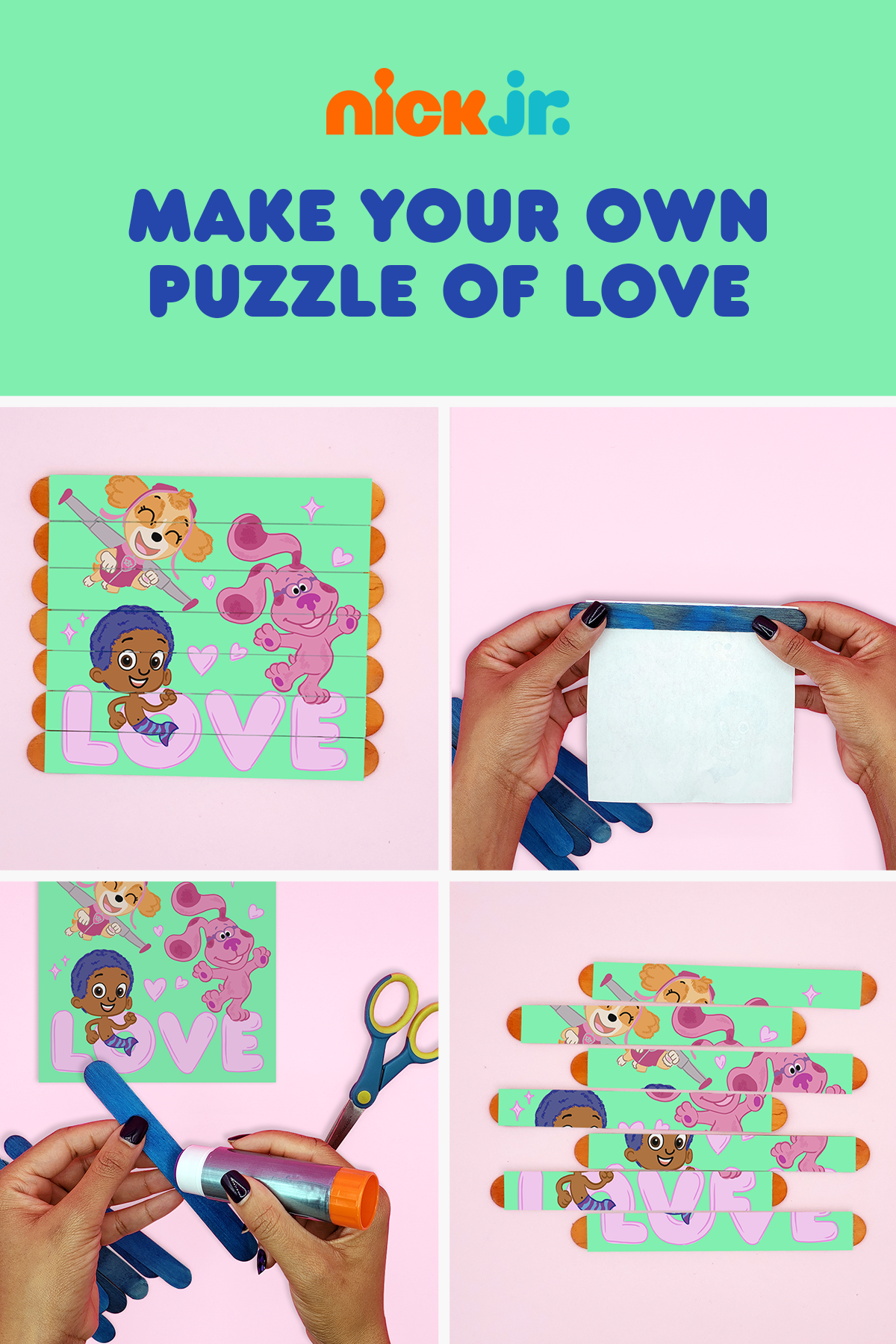 Here's a fun way for your kid to develop fine motor skills and for you to feel crafty in under five minutes. Those little fingers will have sturdy puzzle pieces to fit together for a sweet message.
What You'll Need
Jumbo popsicle sticks

Scissors

Glue stick

Crayons (optional)

Our printable (print below)
How to Create
Step 1: Have your little one color in the printable or use the colored in image provided.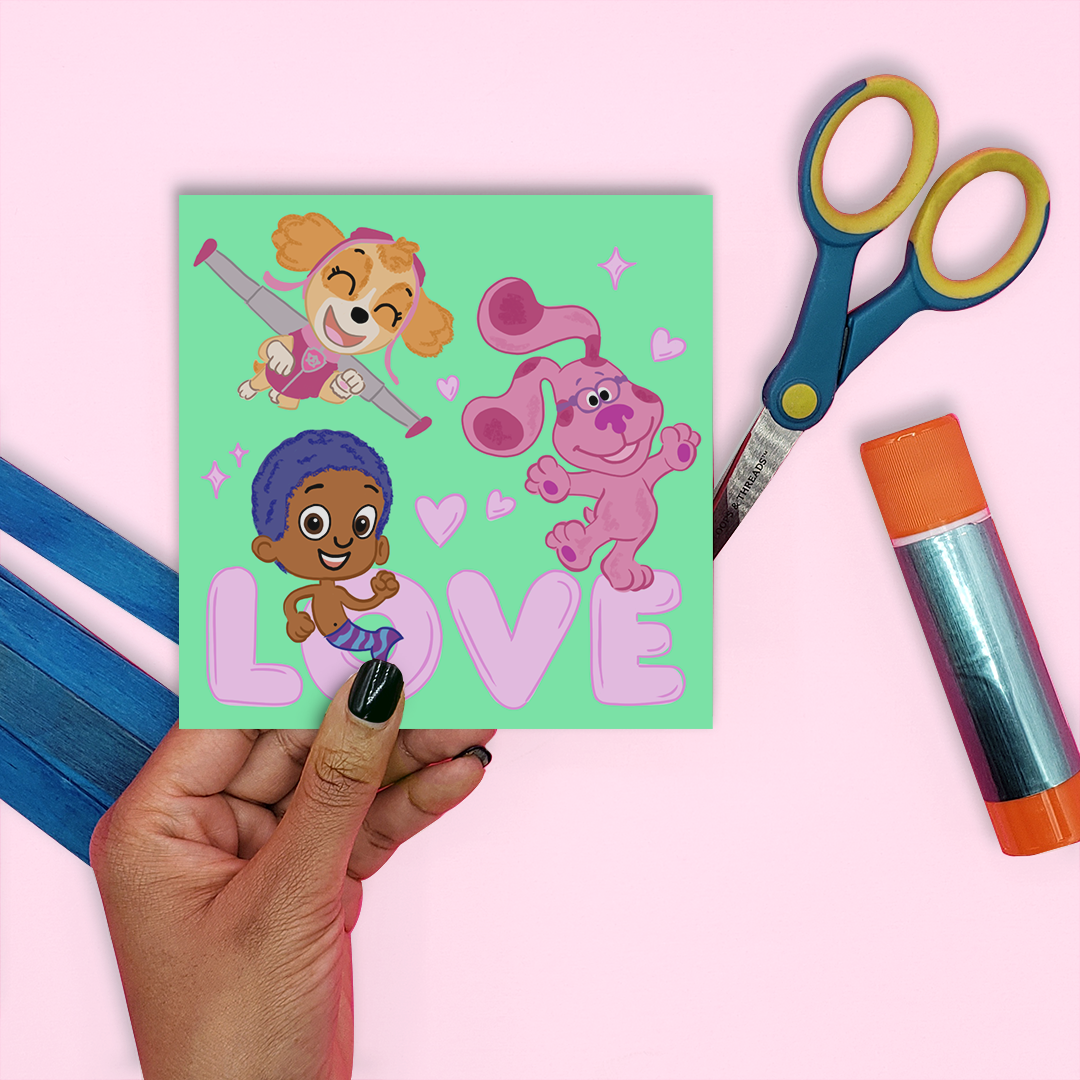 Step 2: Glue the popsicle stick onto the back of the printout. Leave a little space between each of the stick to make it easier to cut.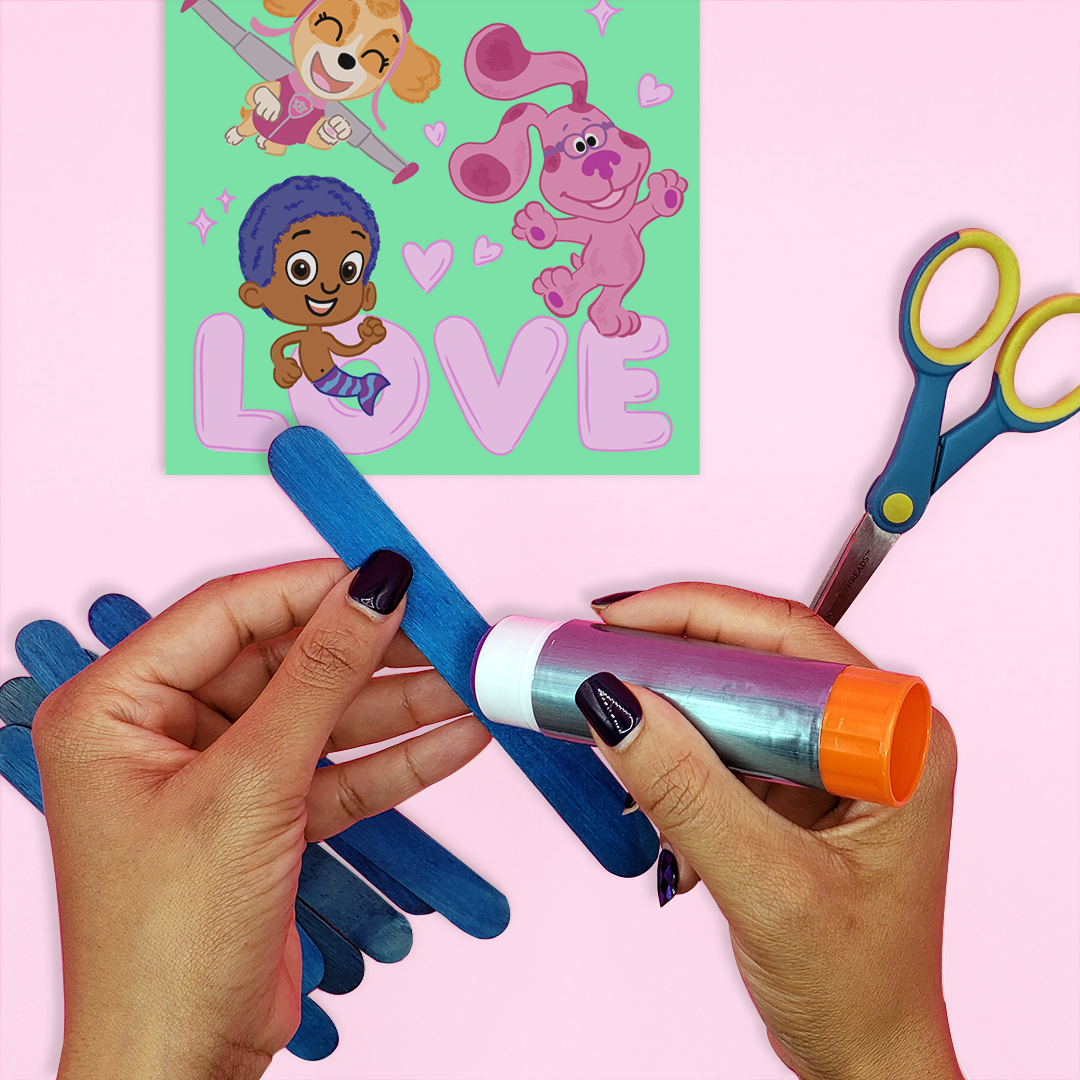 Step 3: Make sure they are all aligned.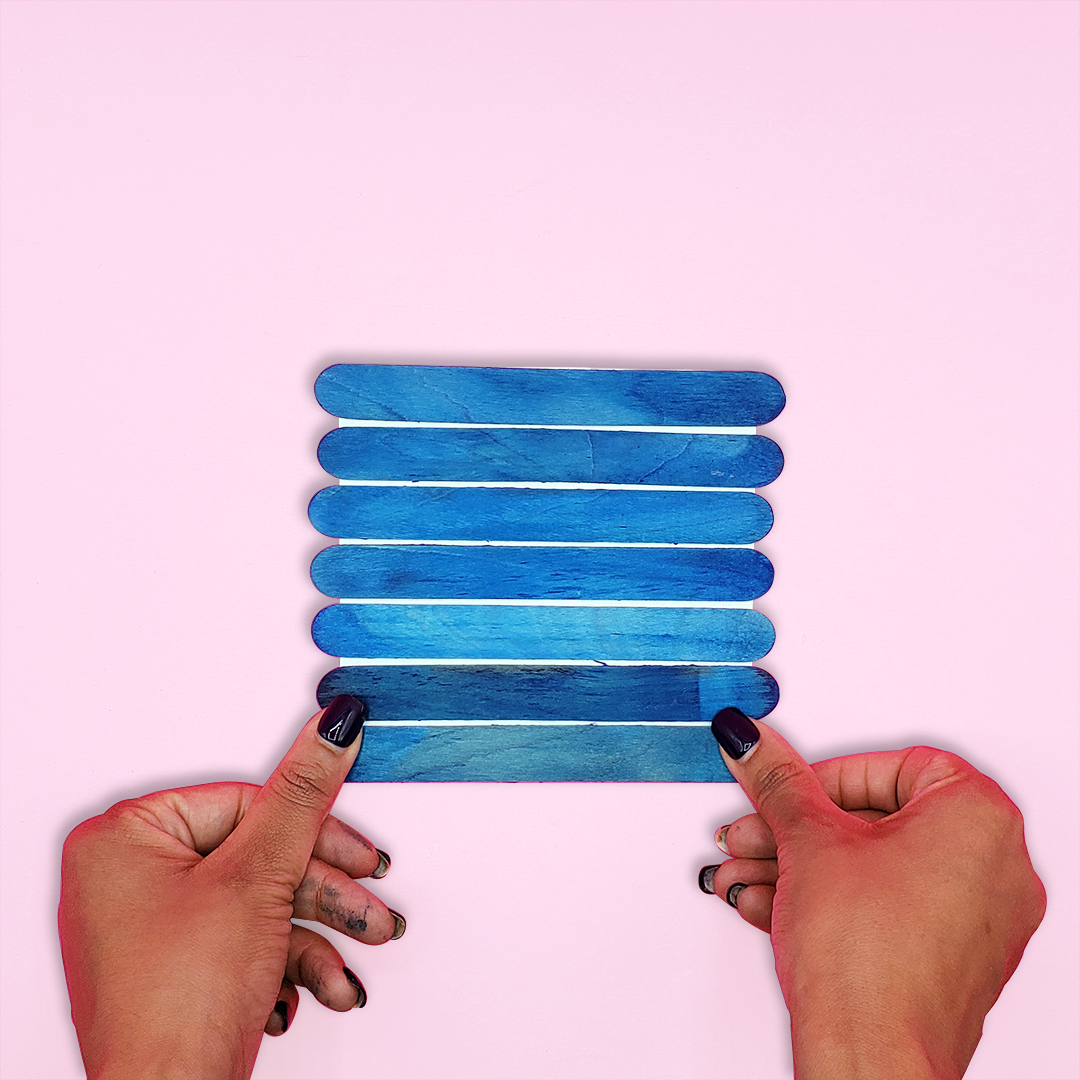 Step 4: Cut out the popsicle sticks and voila!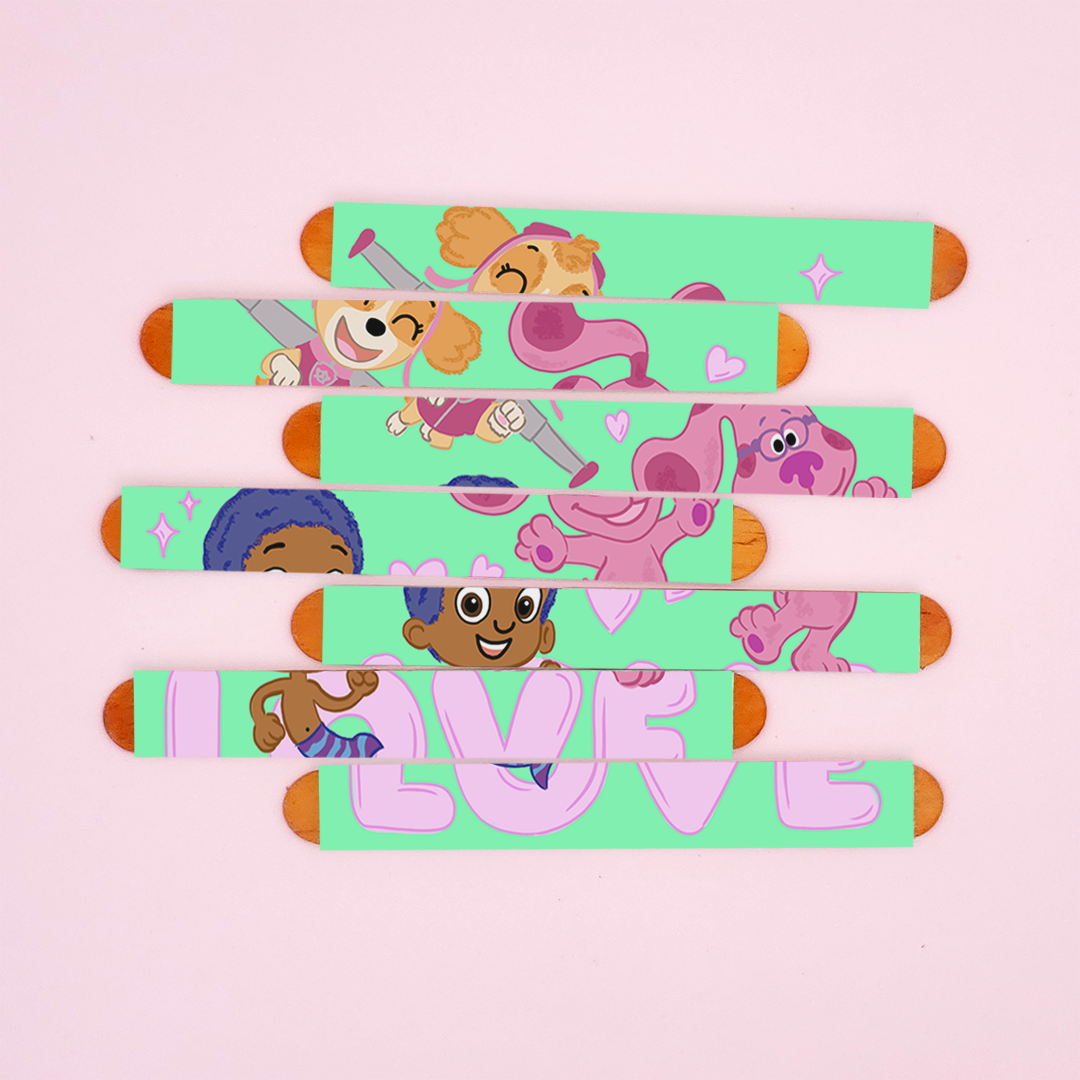 Get ready for some puzzle-tastic fun with you Nick Jr. friends!