What You'll Need 
White glue

Red food coloring 

Contact lens solution

Baking soda

Crown beads
How to Make:
Step 1: Mix white glue and food coloring in a bowl.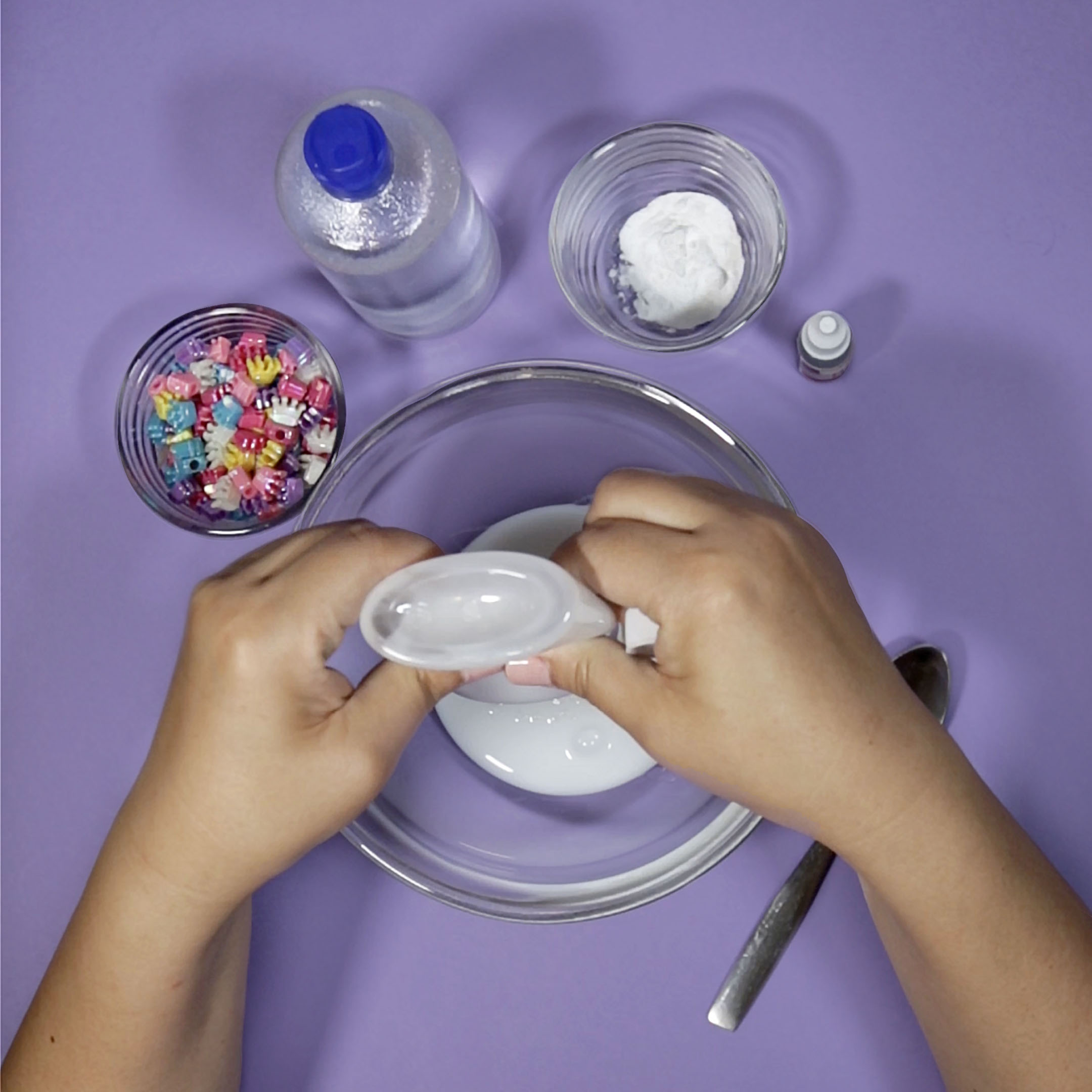 Step 2: Mix in baking soda.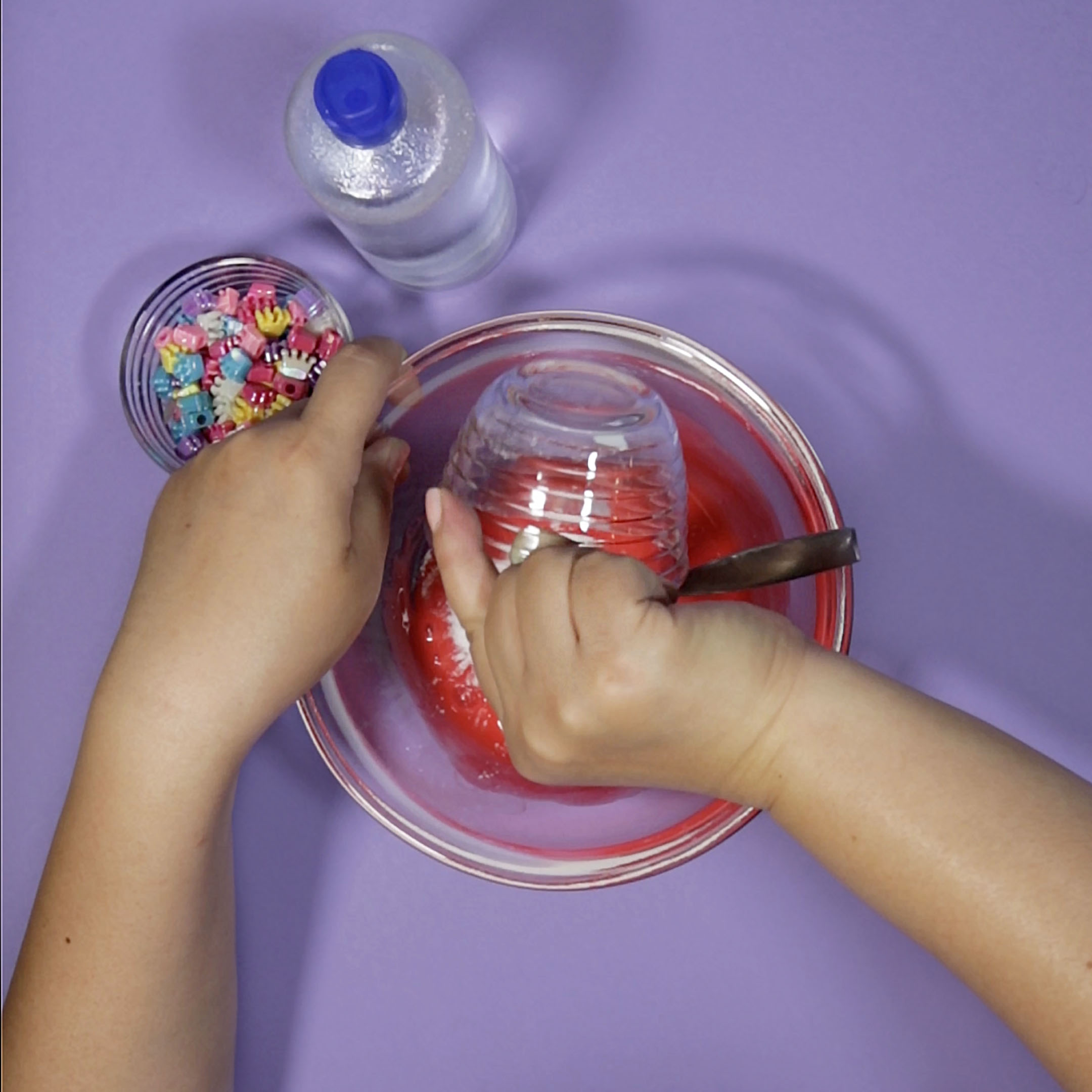 Step 3: Add contact solution and mix until the slime comes together.
Step 4: Once the slime reaches a kneadable texture, sprinkle in crown beads.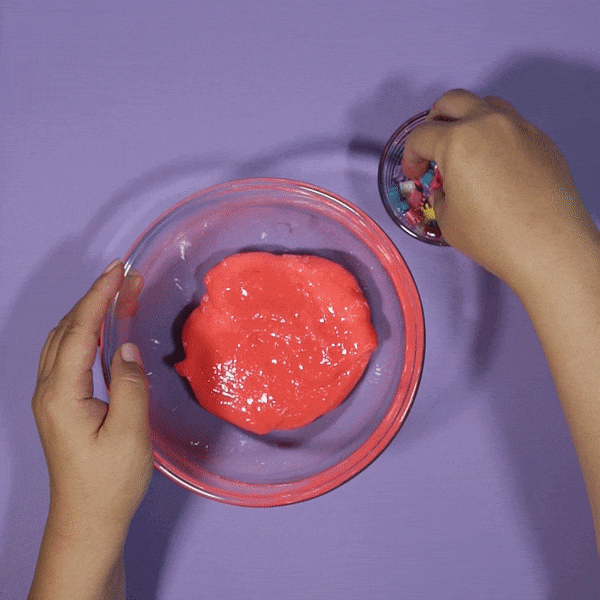 Step 5: Have a royal good time!