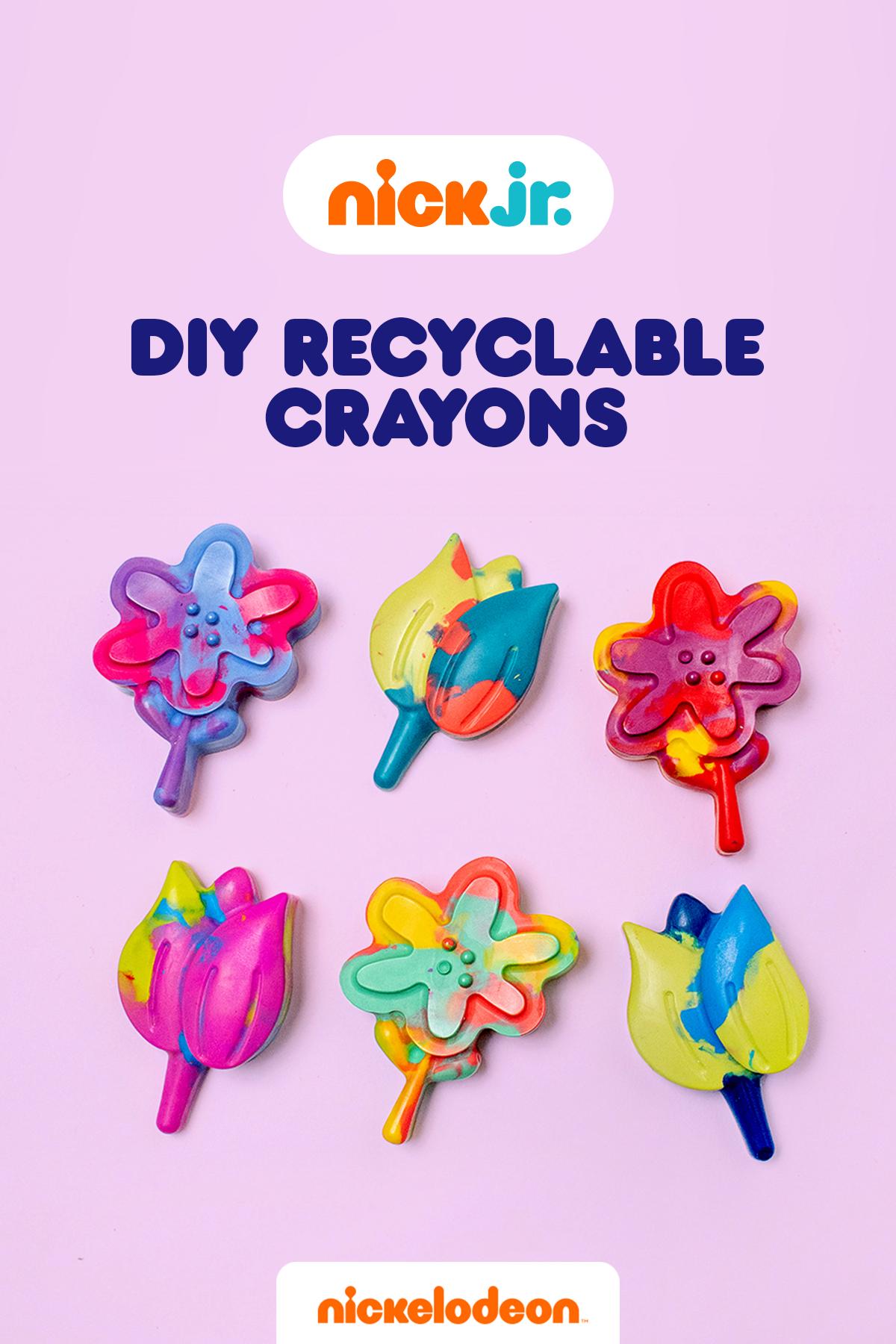 What You'll Need:
Crayons 

Silicon molds 

X-acto knife 

Baking sheet
How To Make
Step one: Set the oven to 200 degrees
Step two: Peel off the crayon wrappers – you may need an X-acto blade to cut a line down the paper of the crayon for easy ripping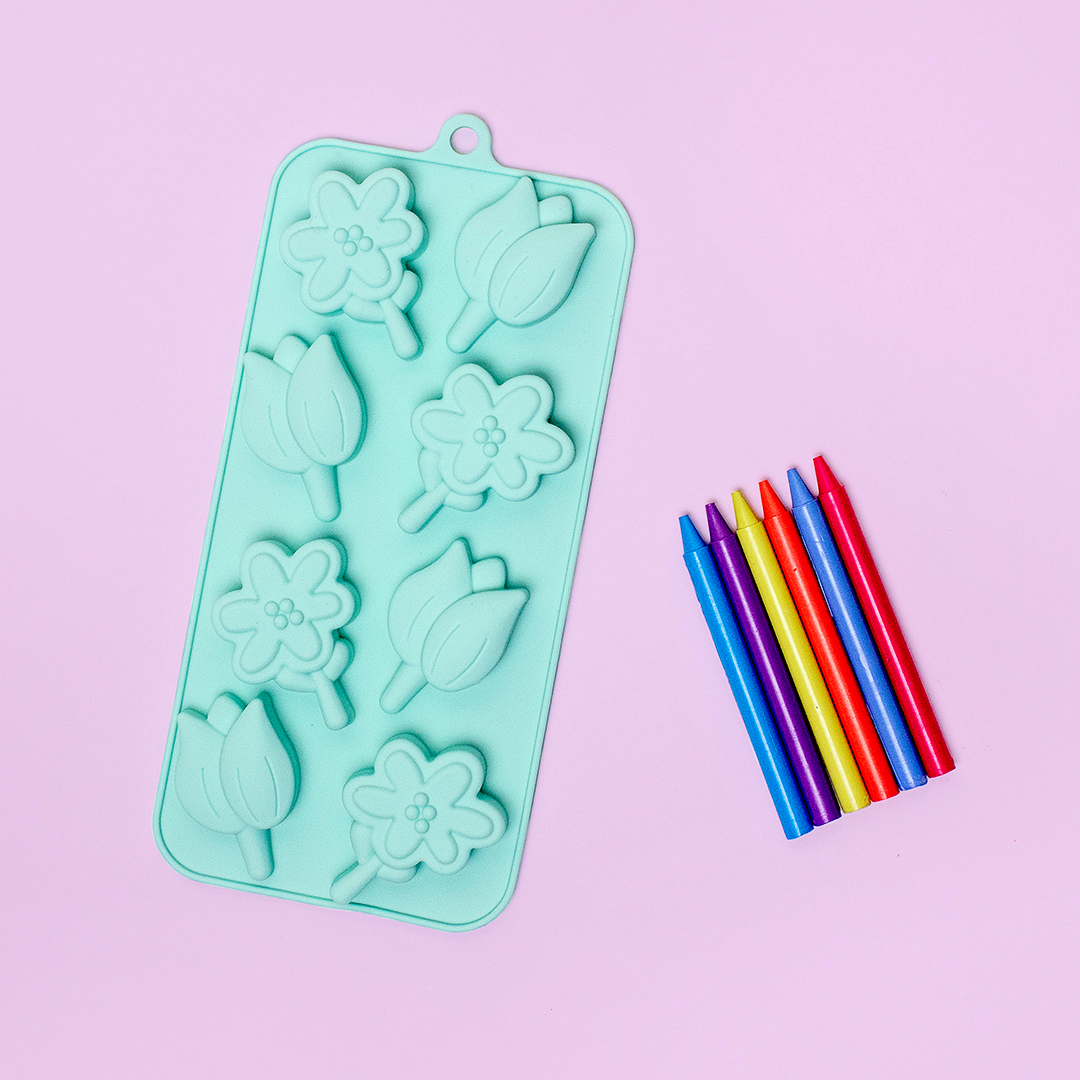 Step three: Snap crayons into small pieces
Step four: Lay crayon pieces into the molds – Don't worry if the crayons don't lay flat they will smooth once they melt!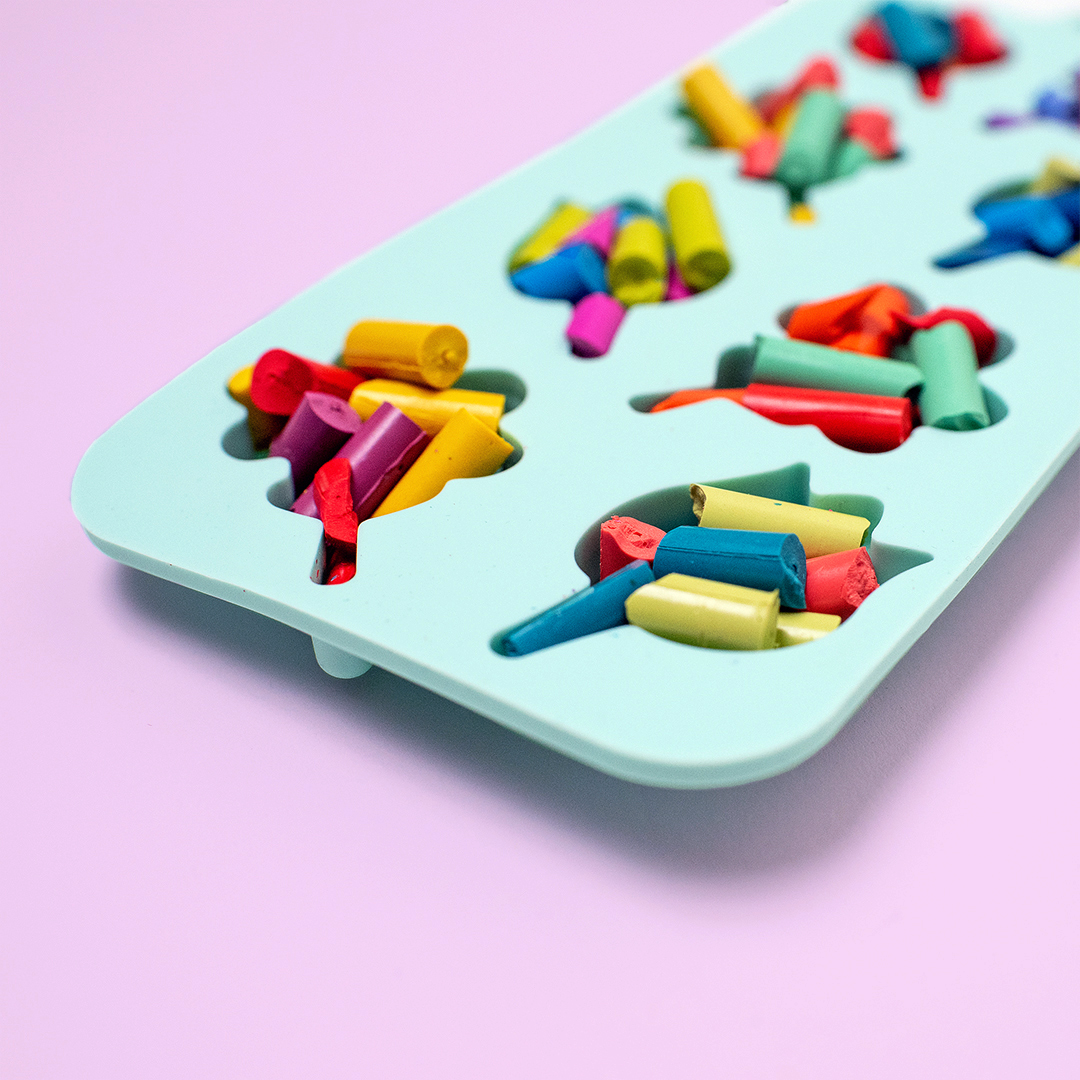 Step five: Place molds on a baking sheet and bake for 10-15 minutes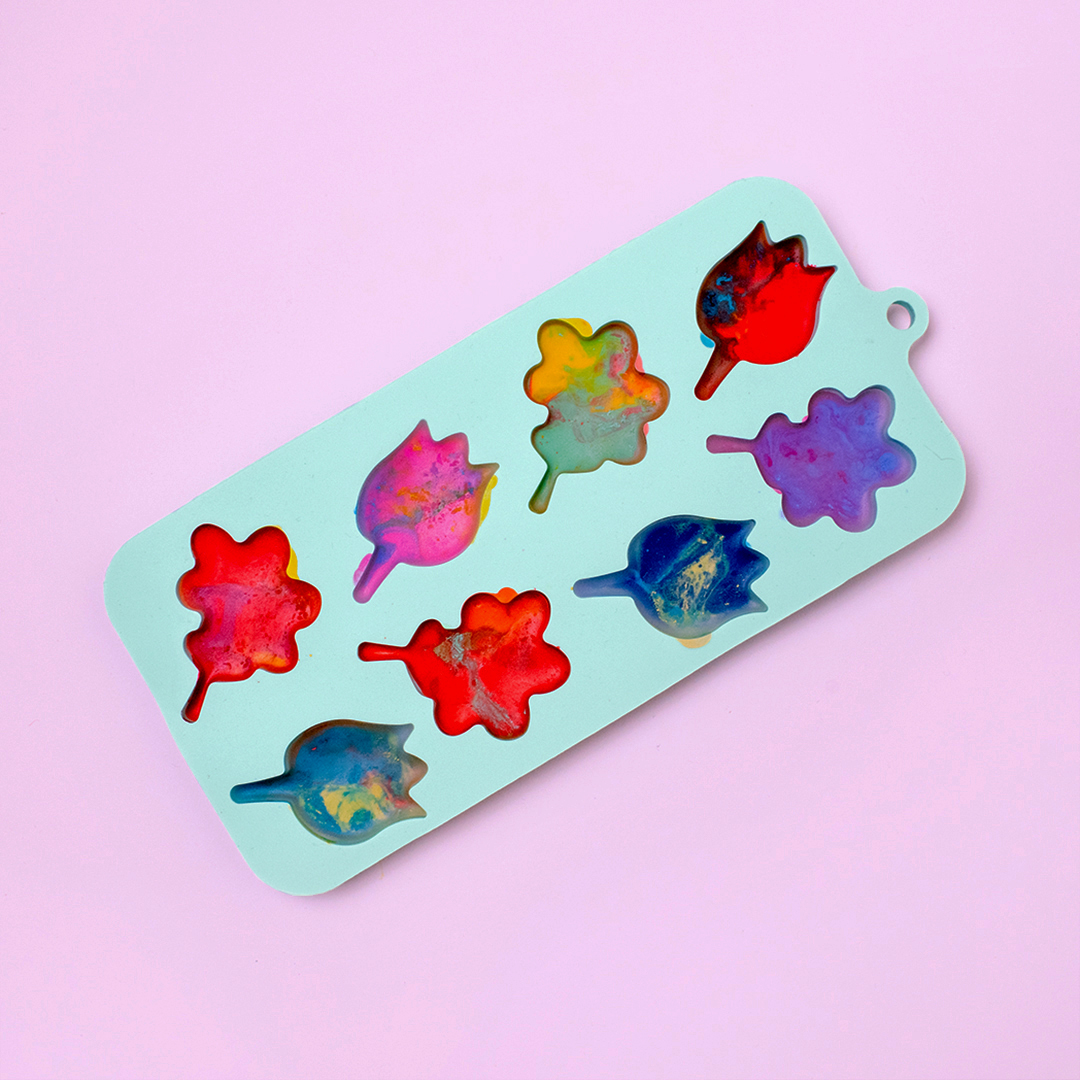 Step six: Remove molds from the oven and transfer them to the freezer. Crayons will be cool and ready to use in 30 minutes or less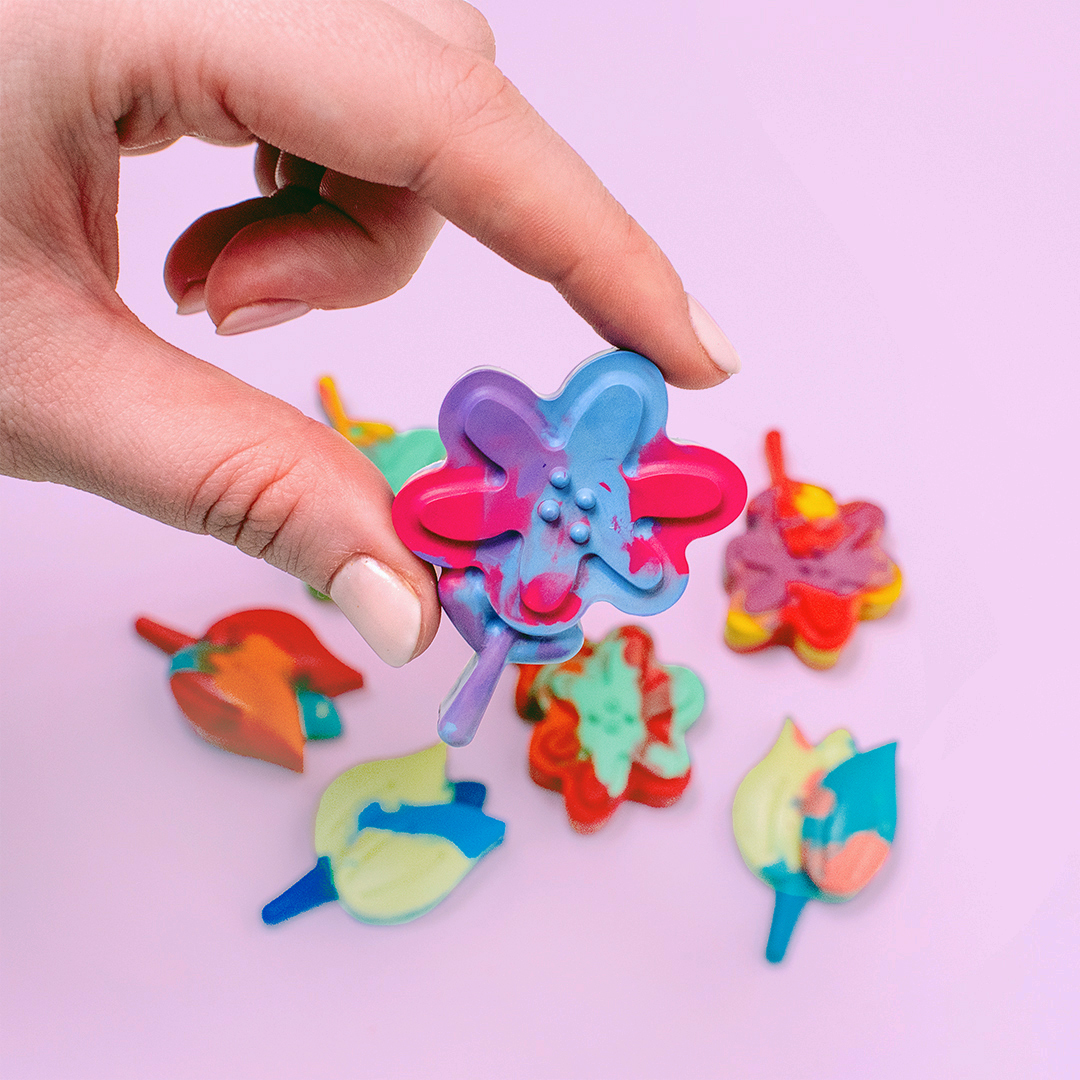 And because these crayons are the perfect Earth Day activity, put your new crayons to use on this Earth Day coloring sheet!