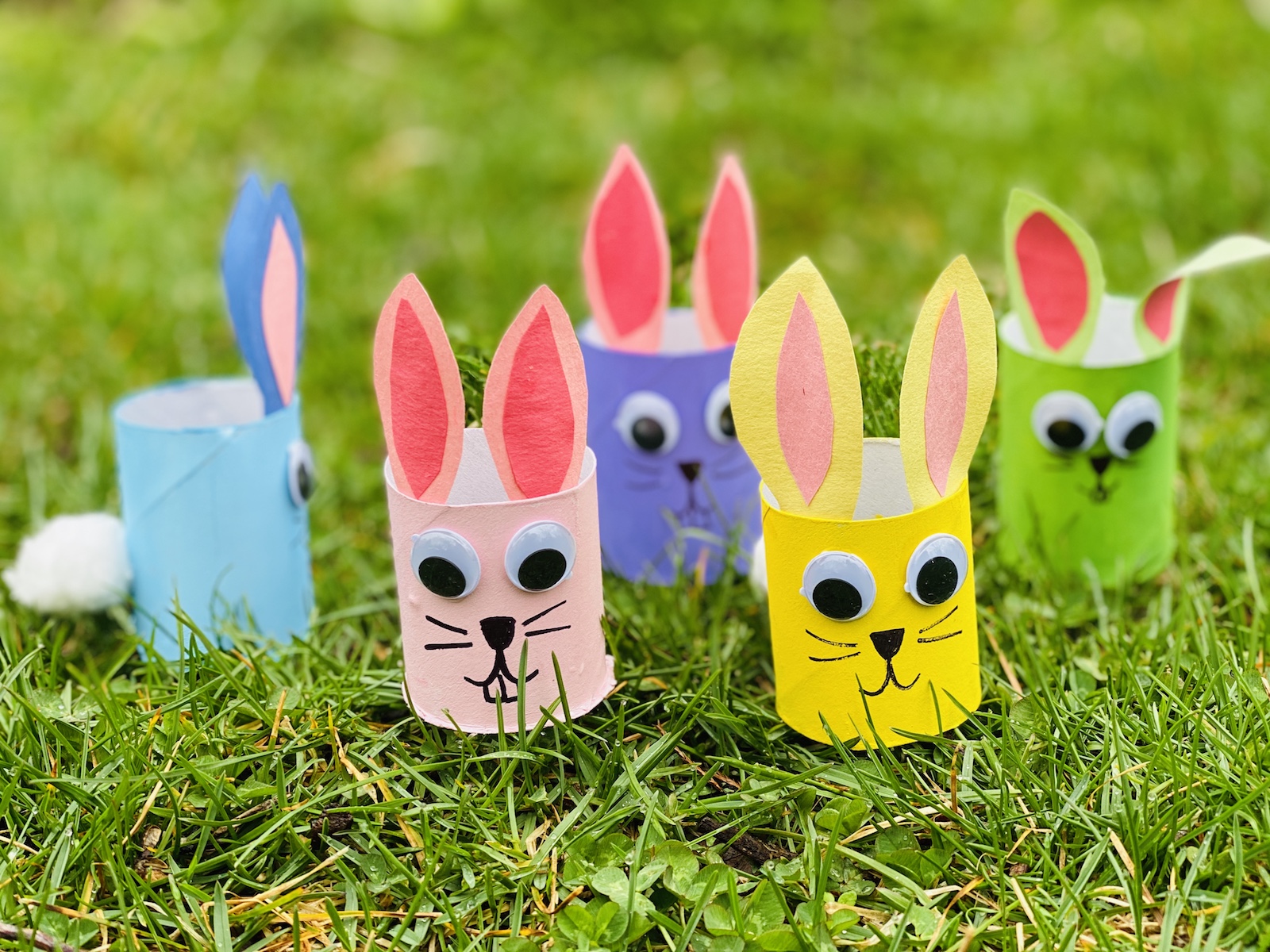 Looking to put a little spring in your routine these days? This easy craft starts with a TP roll and ends with a toothy smile.
What You'll Need
empty TP or paper towel rolls
construction paper
paint
glue
scissor
googly eyes
black marker
cotton balls
How to Make:
Step 1: Determine the size you want your bunny (or bunnies*) to be, then cut your TP/paper towel roll accordingly.
Step 2: Paint and let dry.
Step 3: In the meantime, cut ears out of construction paper and glue to the inside of the TP roll. Use another color for the inner ear. If you like, make some feet, too!
Step 4: Add bunny nose, whiskers, and bunny teeth with a black marker and glue on googly eyes if you have them (otherwise, draw them in).
Step 5: Stick on a cotton ball tail with glue and your little rabbit can hop on out of here.
Added bonus: Make carrots for your bunny by rolling a square of newspaper into a small cone. Cover with orange paper (or paint), then glue strips of green paper to the inside of the cone for leafy tops.
*Fun fact: A group of bunnies is called a fluffle!