Feeling wild? This mood slime uses baking soda and saline solution, and glitter, of course, for ultimate sparkly stretch.
What You'll Need: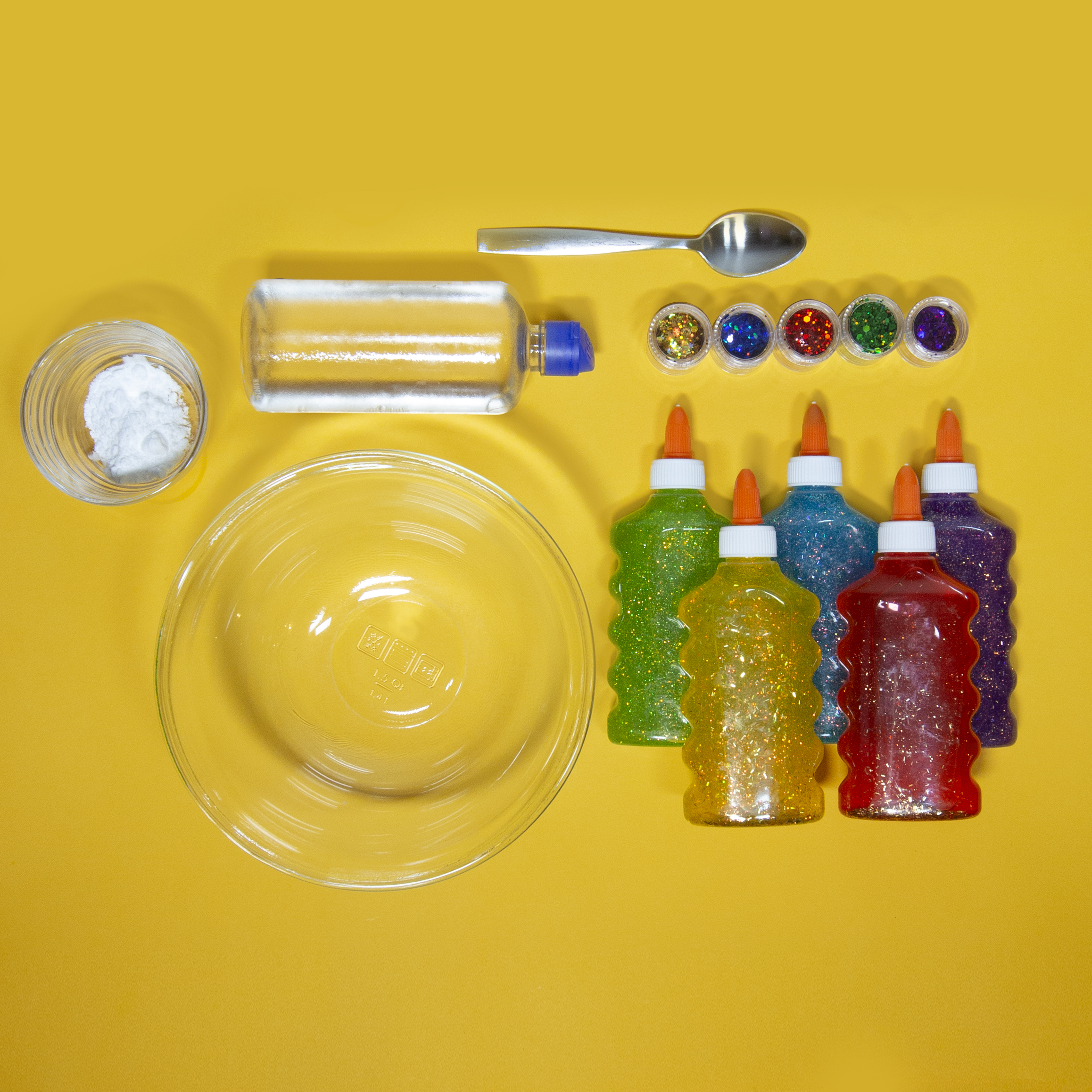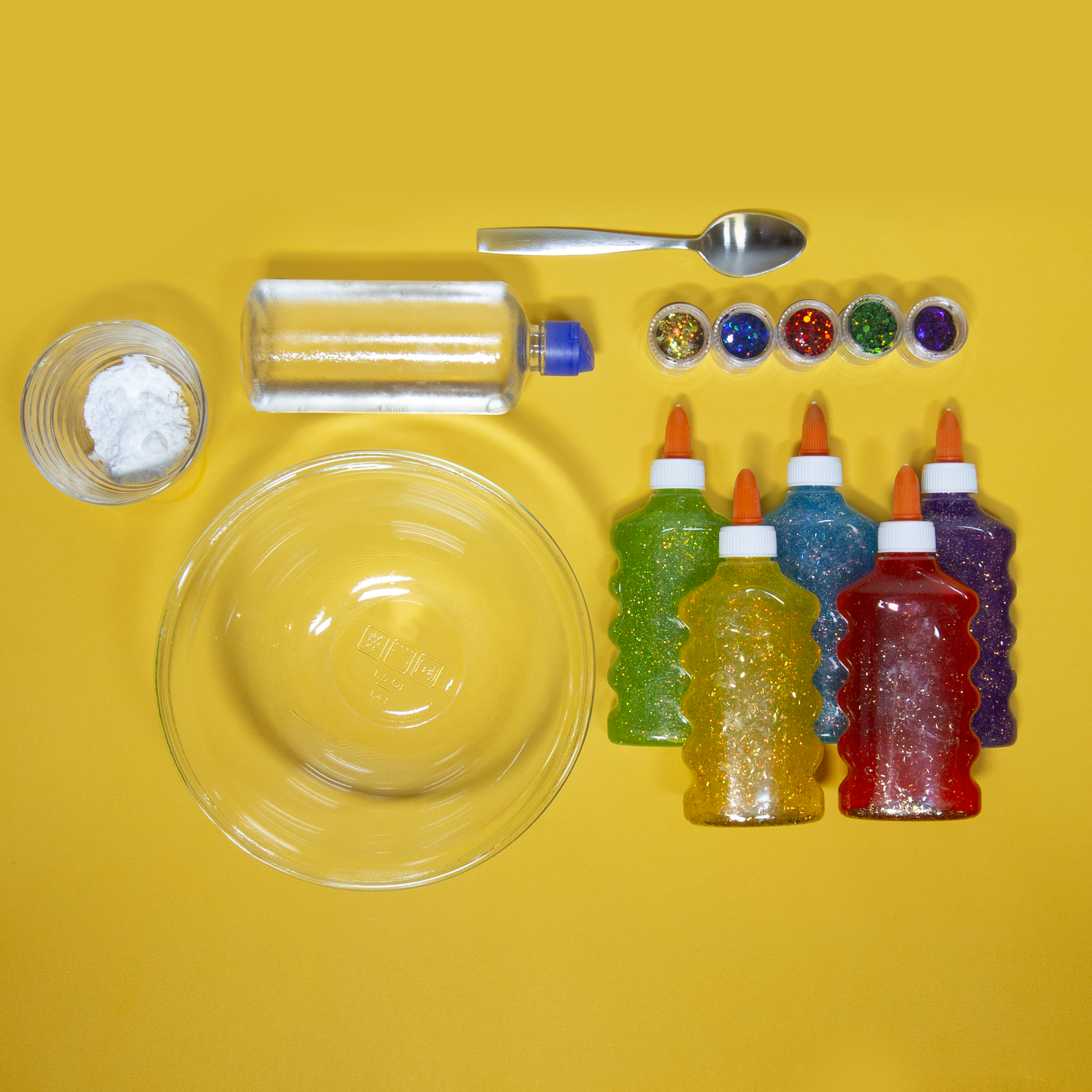 ½ bottle of 6 oz. glitter glue (per color of the rainbow

½ tsp. baking soda (per color of the rainbow)

1.5 Tbsp. contact lens solution (per color of the rainbow)
How to Make:
Step 1: Pour each glitter glue into separate bowls. Add baking soda to each and mix thoroughly.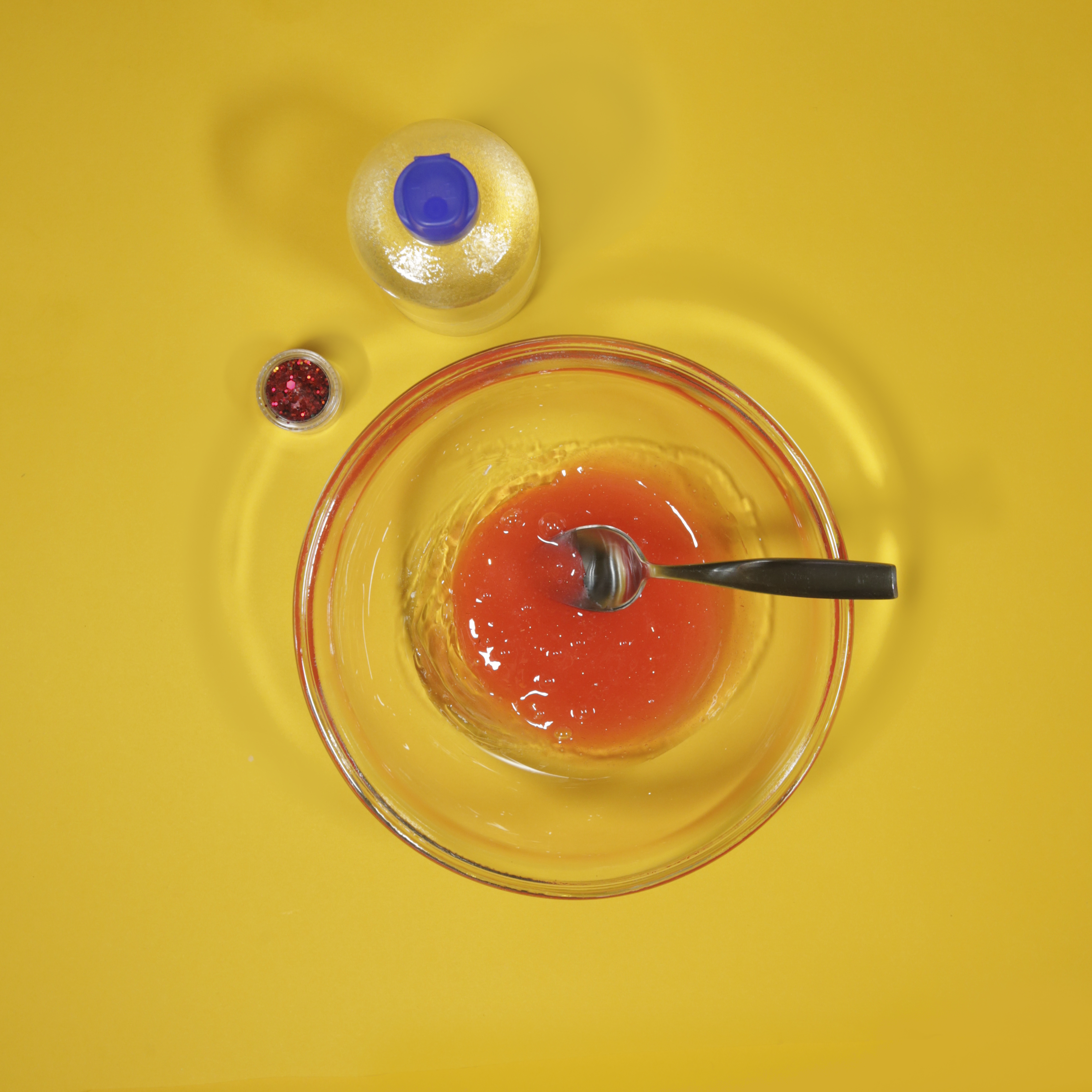 Step 2: Add contact lens solution to each and mix. Knead until slime forms. Add more solution to reach desired consistency.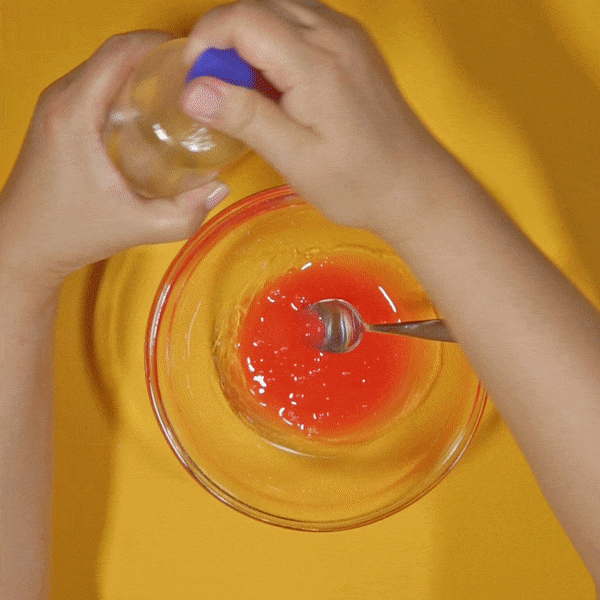 Step 3: Sprinkle in glitter to make each color shine.
Step 4: Line up all colored slime and combine to make your sparkly rainbow!