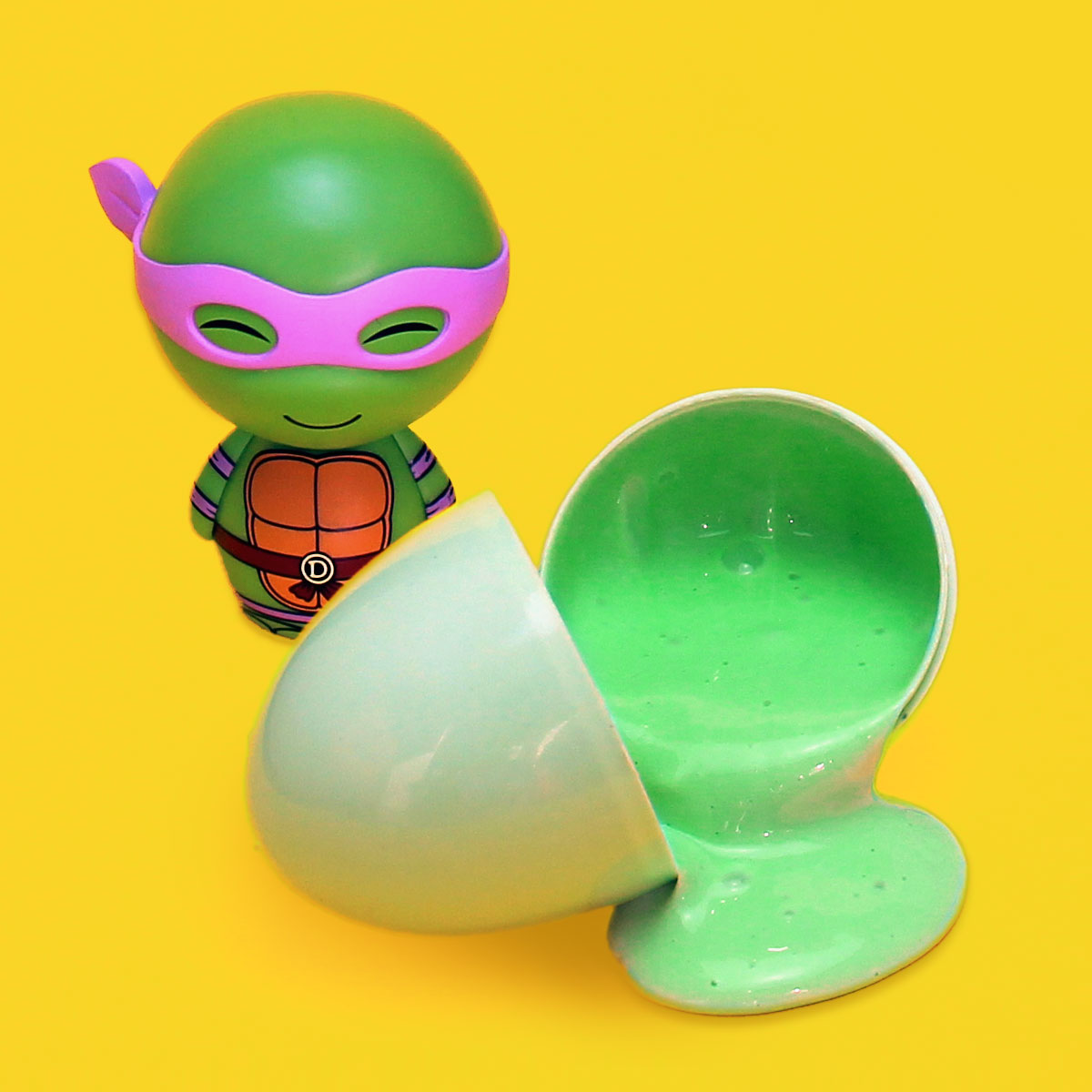 Every TMNT fan worth their salt knows that of all four brothers, Donatello is the master inventor. Now, kids can be like Donnie and dip their toes (and their fingers!) into ooey gooey science at your child's next Ninja Turtles birthday. This recipe for sewer slime is easy enough for a kid to make and cool enough to send home as a party gift for hours of post-party fun.
(Difficulty Level: Medium)
*Makes enough slime for 2-3 servings*
What You'll Need
1/2 cup multi-purpose, white glue
Water
1 tsp Borax
Green food coloring
Putty eggs (substitute 2-oz salad dressing containers)
How to Make



Step One: Pour the 1/2 cup of glue into a bowl or cup. Add 2-3 drops of the food coloring.

Step Two: Add 1/2 cup of water to the green glue and stir.

Step Three: In another bowl or cup, mix the borax with 1 cup of water until the borax is dissolved.


Step Four: Bit by bit, add the borax mixture into the green glue mixture, stirring slowly.
Step Five: The sewer slime will begin to form immediately; once it's reached your desired texture, knead it with your hands until it coalesces into a single piece. It's OK if you have extra borax mixture at the end–just toss it down the drain!
Now that your sewer slime is complete, help pack the it into individual putty eggs or disposable 2-oz salad dressing containers. Send them home in goody bags or TMNT treat boxes!
Make your child's birthday extra special by setting up a personalized phone call from their favorite Nickelodeon character when you join the Nickelodeon Birthday Club. It's free and easy!
Watch more Nickelodeon! View the TV schedule here.