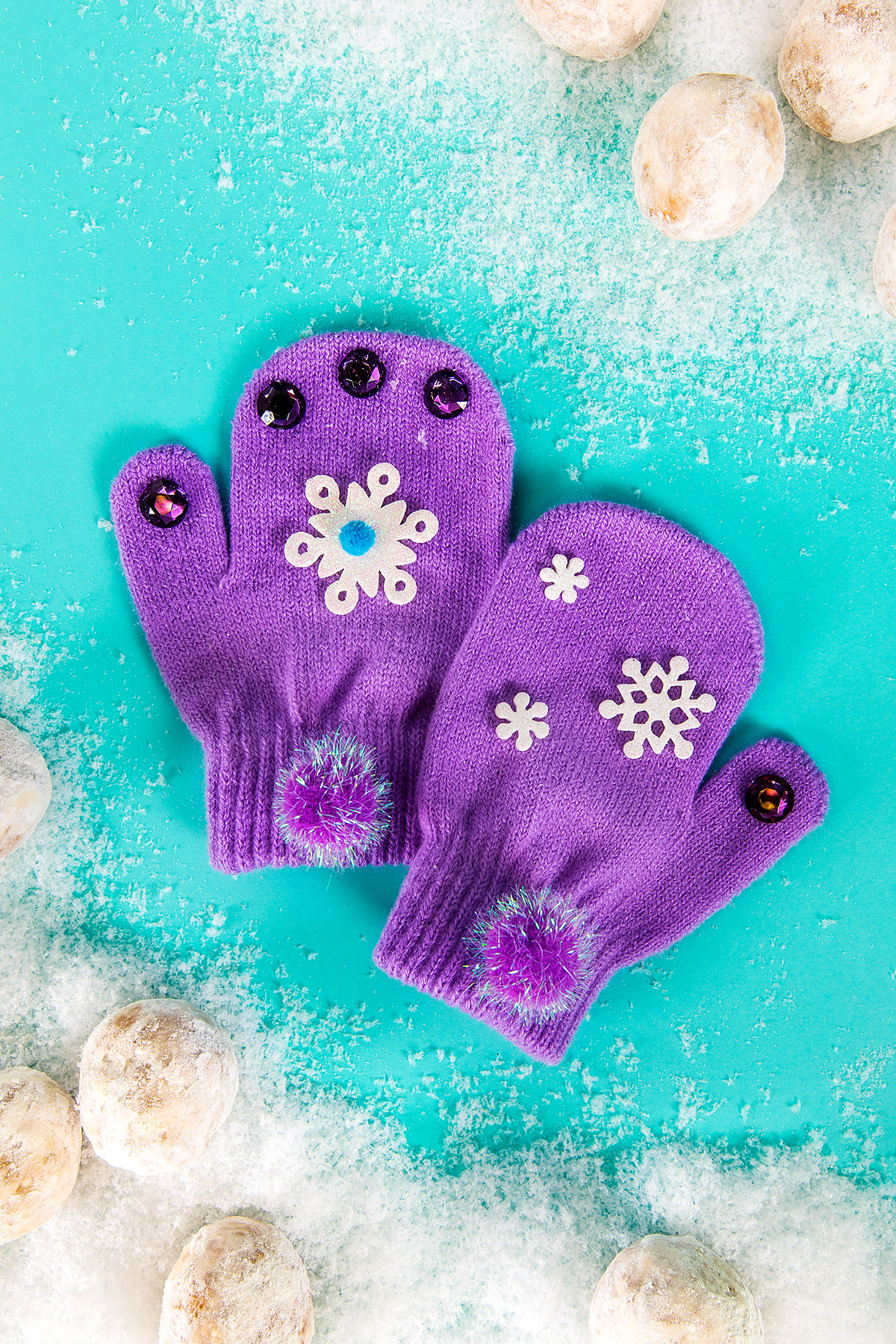 Once guests have arrived and are fully settled, it's time to begin the festivities! If your child loves arts and crafts, plan this simple, Everest-themed activity for the heart of your party.
What You'll Need
Plain, purple children's winter gloves (1 pair per party guest)
Fabric glue (1 bottle for every 3 party guests)
Pompoms
Snowflake Decals
Rhinestones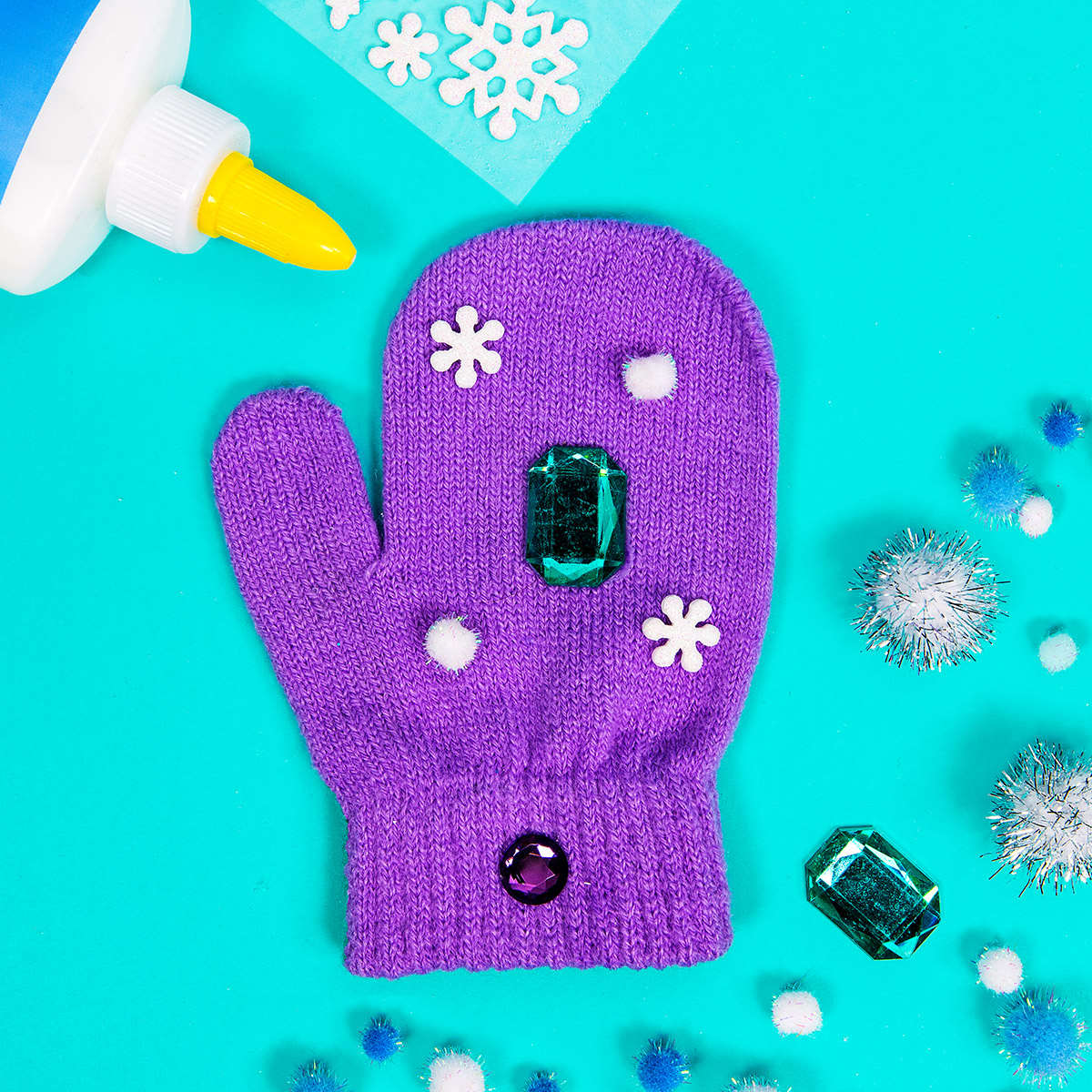 How to Make
Cover your work space with newspaper. Place a pair of gloves in front of each party guest and lay out the rest of the materials in the middle of the work space. Allow kids to decorate the gloves, helping them place the glue and making sure that they decorate only backhand side of each glove. Depending on your party size, this may require help from some of the other mommies and daddies in attendance. Set gloves aside to dry while eating snacks and cake!
Send each guest home with a party favor that will have them ready to go, ice or snow!
Make your child's birthday extra special by setting up a personalized call from their favorite Nickelodeon character when you join the Nickelodeon Birthday Club. It's free and easy!