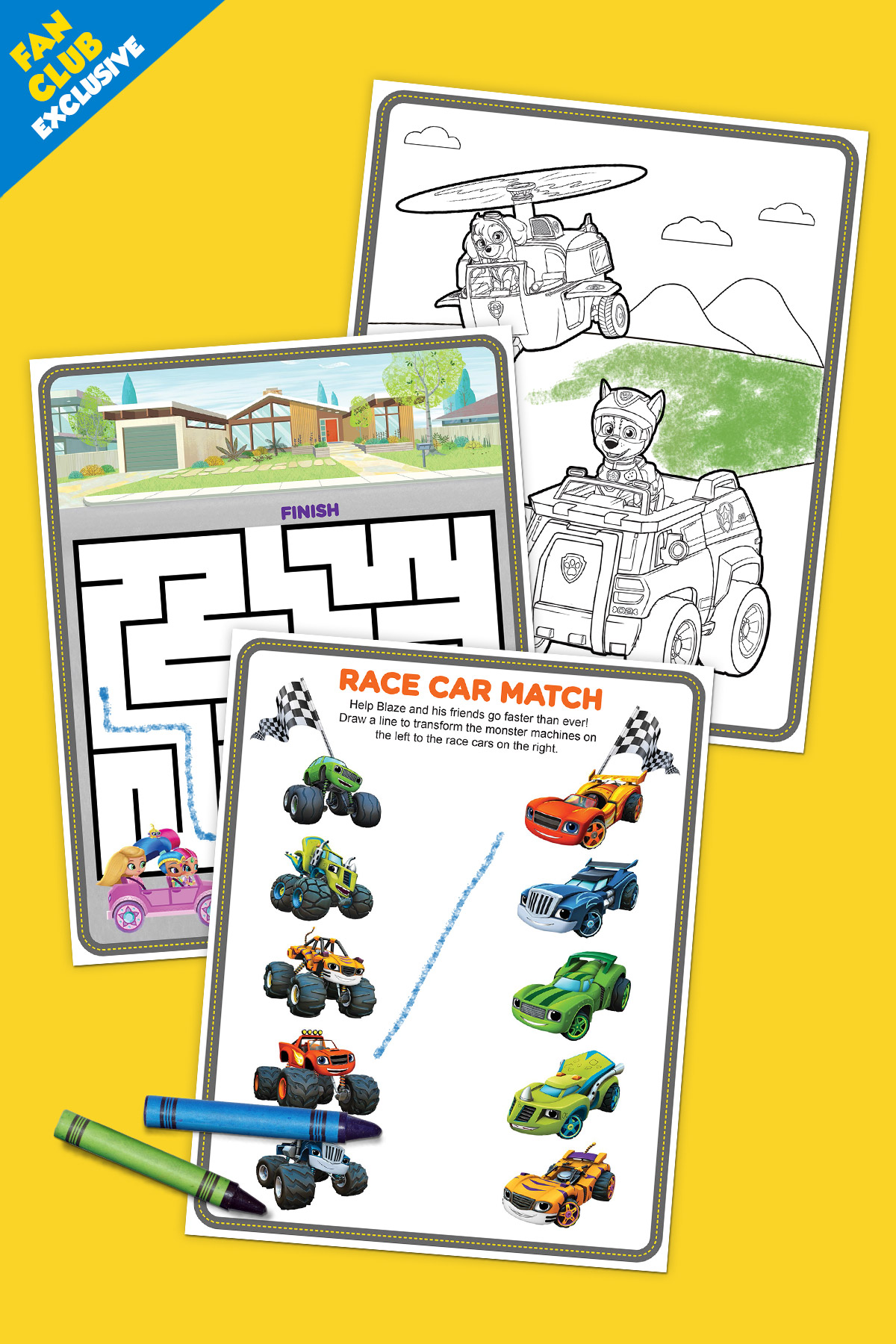 Hey there, Fan Club Member!
We love having you in the Nick Jr. Fan Club. As a thank you, this month we're giving you an awesome vehicle activity pack featuring Blaze Race Car and more of your child's zooming, Nick Jr. friends!
Kids can help Blaze and the other monster machines go faster than ever by helping them transform into race cars. They can color in Skye's helicopter and Chase's police car, and help Shimmer, Shine, and Leah cruise on home. And for those long car rides, there's even a game of car bingo featuring Dora and Boots!
This exclusive is good for hours of entertainment.