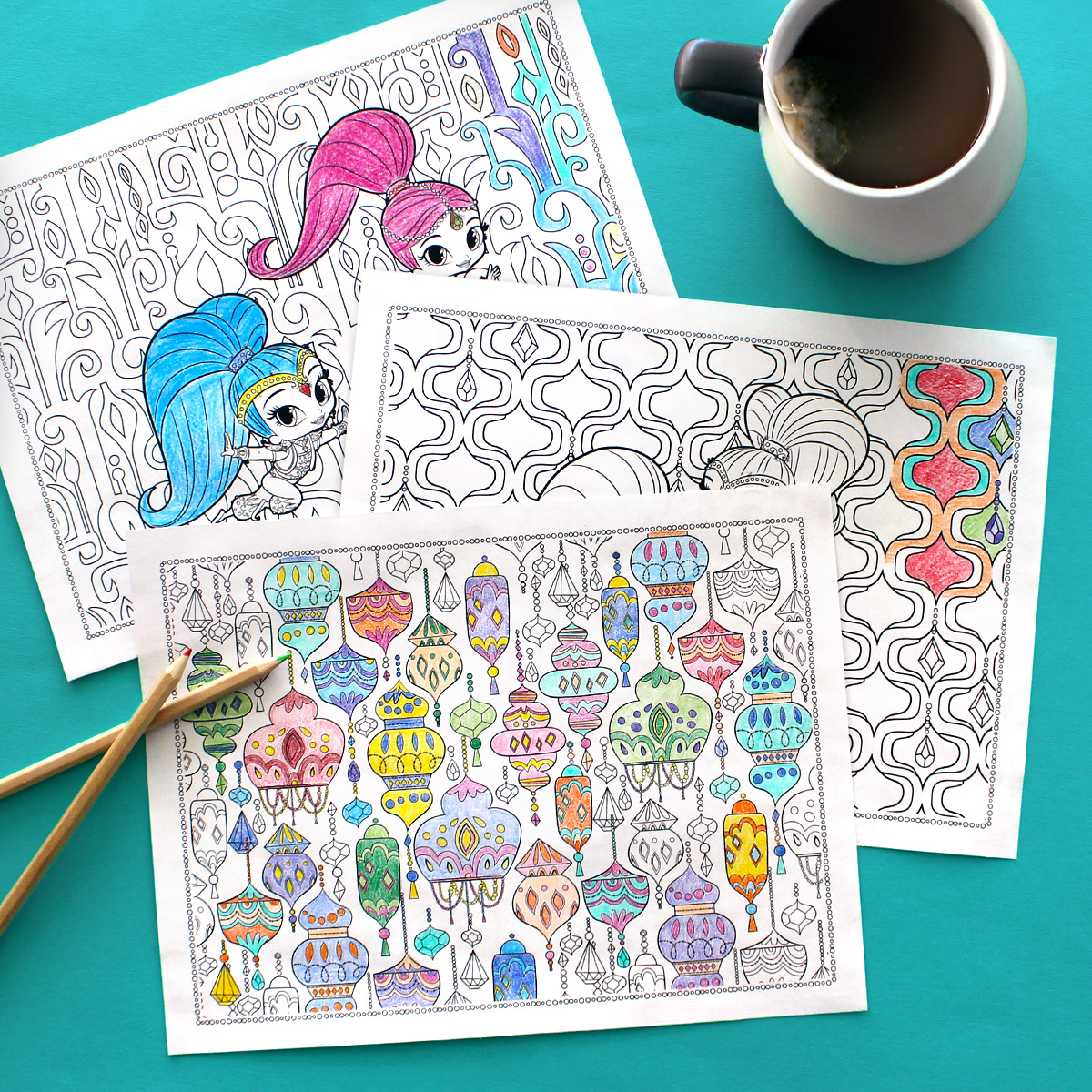 Nothing triggers nostalgia like the smell of a fresh box of crayons and the feel of a brand new coloring book. That's why we've made an ALL-NEW, specially-designed adult coloring pack just for you! Grown-ups—get back in touch with your inner child and create your very own masterpiece to hang on the fridge!
Check out the top five reasons why coloring can benefit you:
Meaningful Play Time for You and Your Little One
Coloring is the perfect way to spend quality, TV-free time together and bond over your favorite Nick Jr. friends. Play is one of the most important aspects of healthy development, so break out the colored pencils, crayons and markers!
Alleviates Stress
Ever notice that when you're stressed out, your attention becomes frenzied? Because coloring is a structured, low effort activity, it has a calming effect, allowing your mind to take a break and escape to places like Zahramay Falls and Adventure Bay.  Bottom line: Coloring reduces stress!
Bad Day Outlet
Famous psychologist, Carl Jung, recommended coloring mandalas, symbols of the universe, as a way to balance the self after a bad day. Blow off some steam by filling in magical lamps, genie palaces, and more!
Promotes Mindfulness
Being a parent today is HARD! Looming responsibilities make it hard to focus on anything at once. Much like meditation, coloring helps you center your concentration on a specific task. Whether that's choosing a shade of purple or coloring within the lines, the choice helps to sharpen your focus and bring you back to the present.
Enhances Creativity
Your creativity can benefit both you and your kids! Shimmer and Shine use their creativity to take risks and solve problems. You can model this creative behavior for your kids by bringing a black and white page alive with vibrant colors!
What are you waiting for!? Sign up for the Nick Jr. Fan Club to get your exclusive Zahramay Zen and kid's Springtime coloring packs today! Your inner kid will thank you.