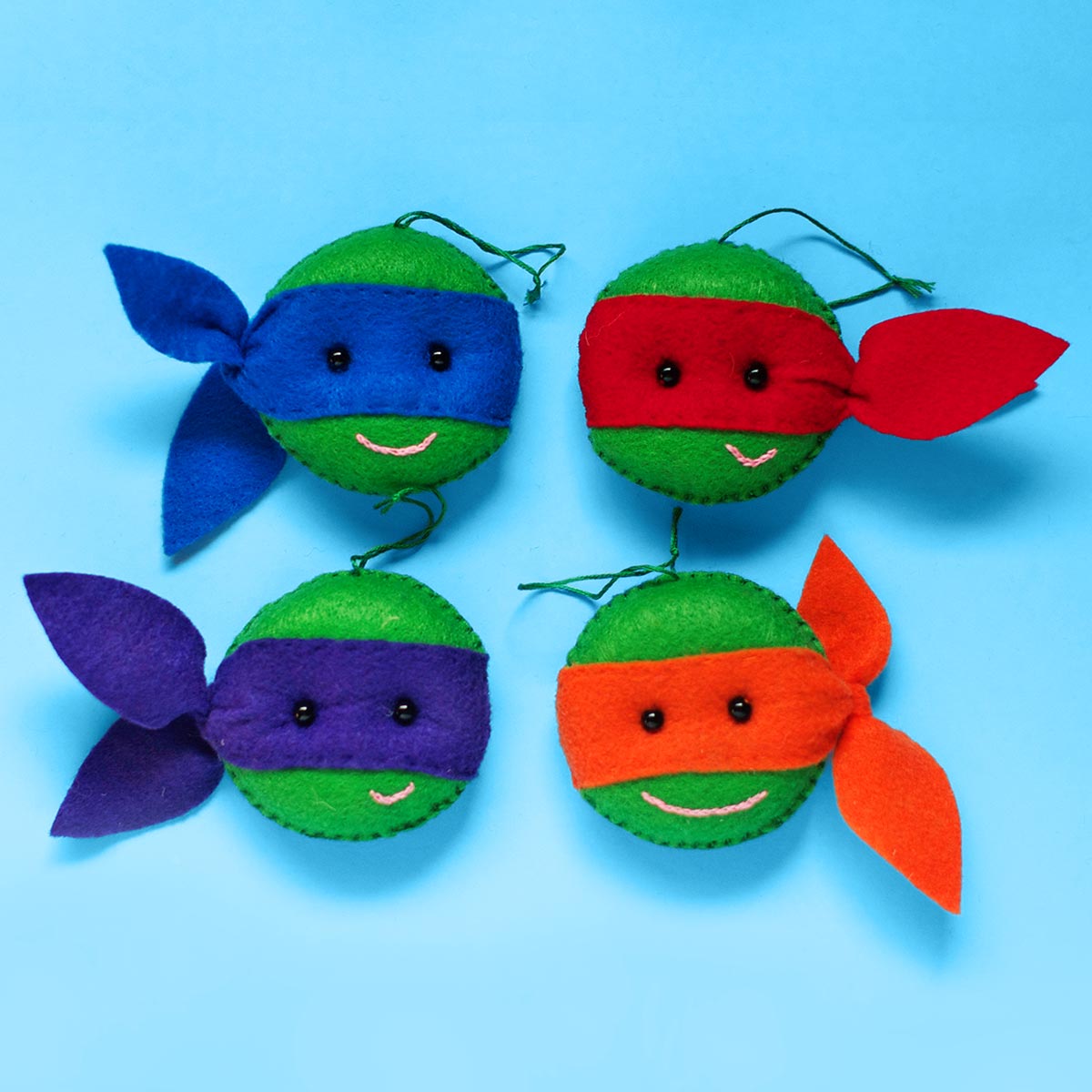 When you tire of your basic Christmas ball ornaments, try these felt TMNT ones. They make for the gnarliest trees, dude!
(Difficulty Level: Medium)
What You'll Need
2 Sheets of green felt
1 Sheet each of red, purple, orange, blue felt, cut into 1.5″ strips
4 Colored threads (red, purple, orange, blue)
2 Embroidery flosses (pink, green)
8 Black 0.25″ beads
2 Needles (1 large, 1 small)
Several round pearl-head pins
Scissors
Sharpie
Cup (diameter about 3.25″)
Synthetic stuffing
How to Make


Step One: Make the turtle's head: Trace the cup onto the green felt with a Sharpie and cut the circle out (do this twice)
Step Two: Place the two cut circles on top of each other. Using the large needle, blanket stitch the cut circular felts to each other around the edges with the green embroidery floss. Stop when you reach 2/3 of the way around the circle.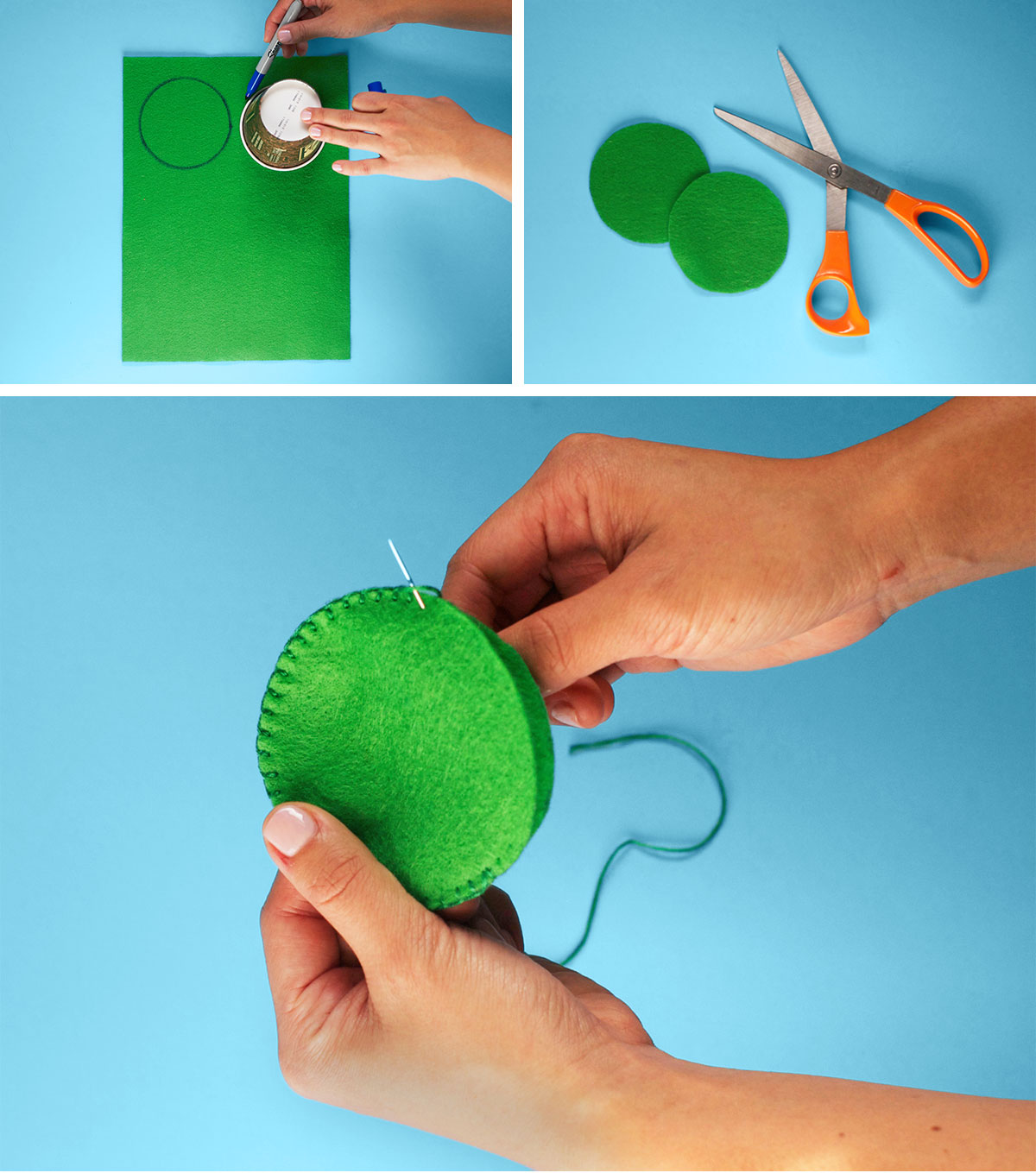 Step Three: Make the bandanna: Cut an orange bandanna strip to 6″ in length. Fold it in half, width-wise, and cut it into a leaf shape, leaving the folded edge attached.
Step Four: Cut another orange bandanna strip to 8.5″ in length. Tie the 6″ piece around the middle of the 8.5″ strip.
Step Five: Position the bandanna across the middle of your turtle's head, aligning the ends of the strips with the un-stitched 1/3 of the head. Tack the bandanna down with round pearl-head pins.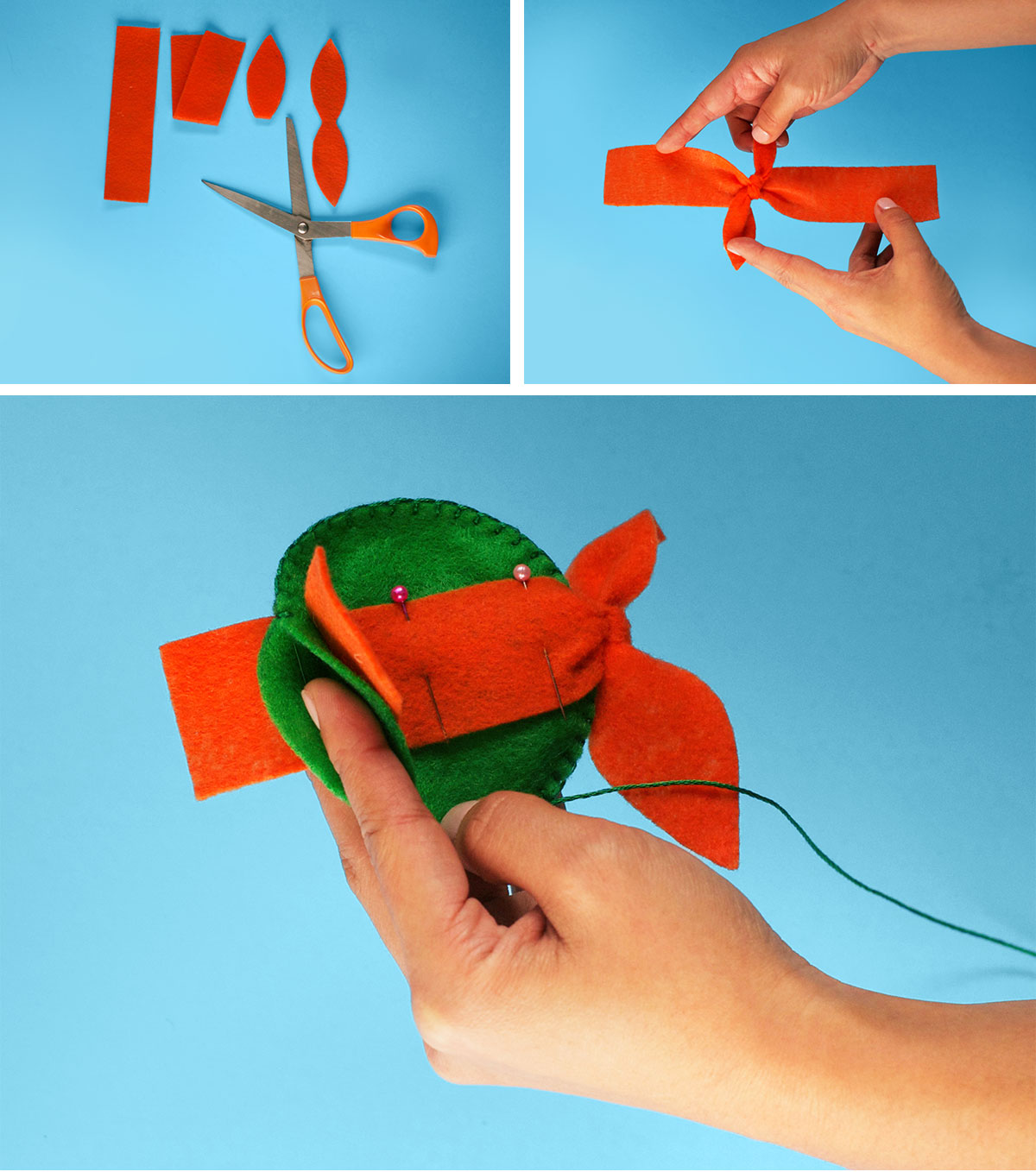 Step Six: Using the small needle, dart stitch the bandanna down onto the top green circle using the orange thread, being careful not to stitch the two green circles together.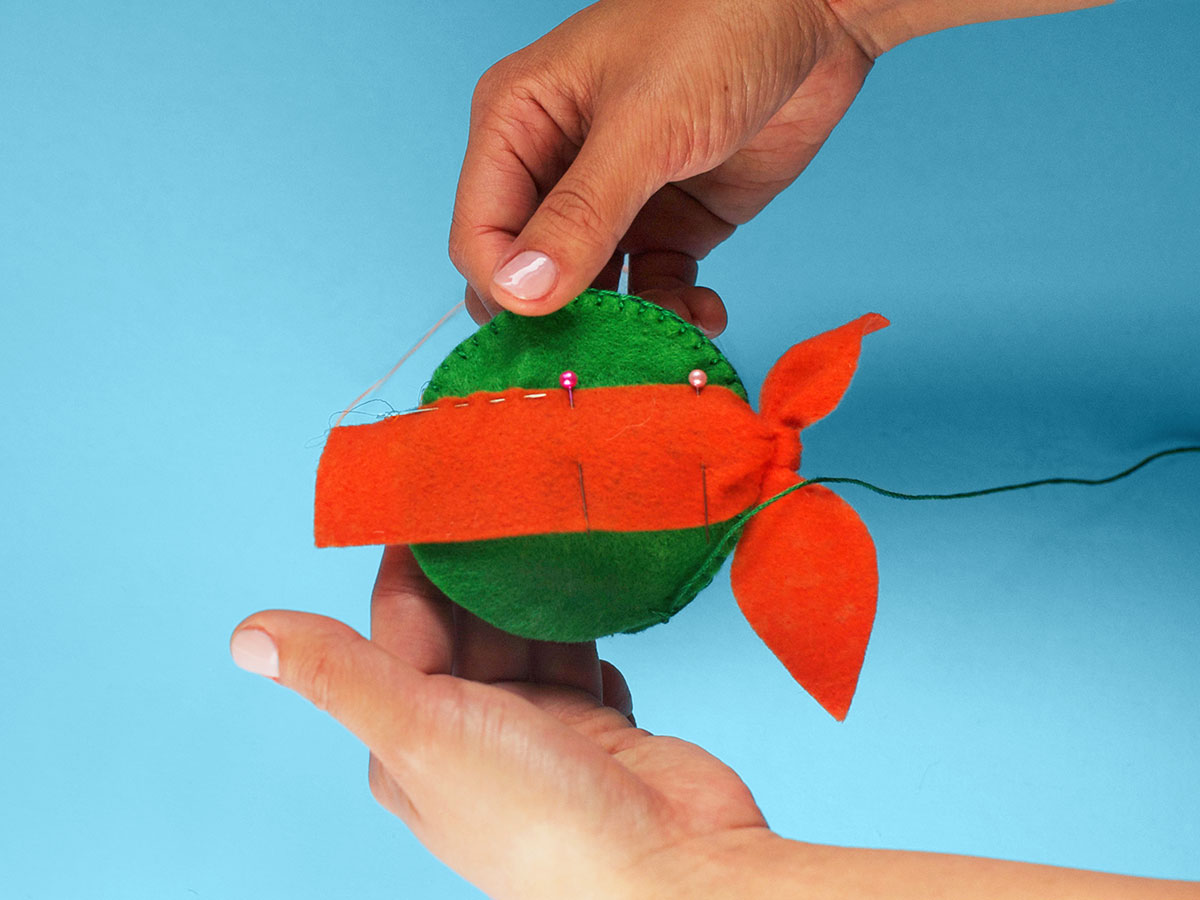 Step Seven Make the mouth: Using the small needle, do a split stitch with the pink embroidery floss.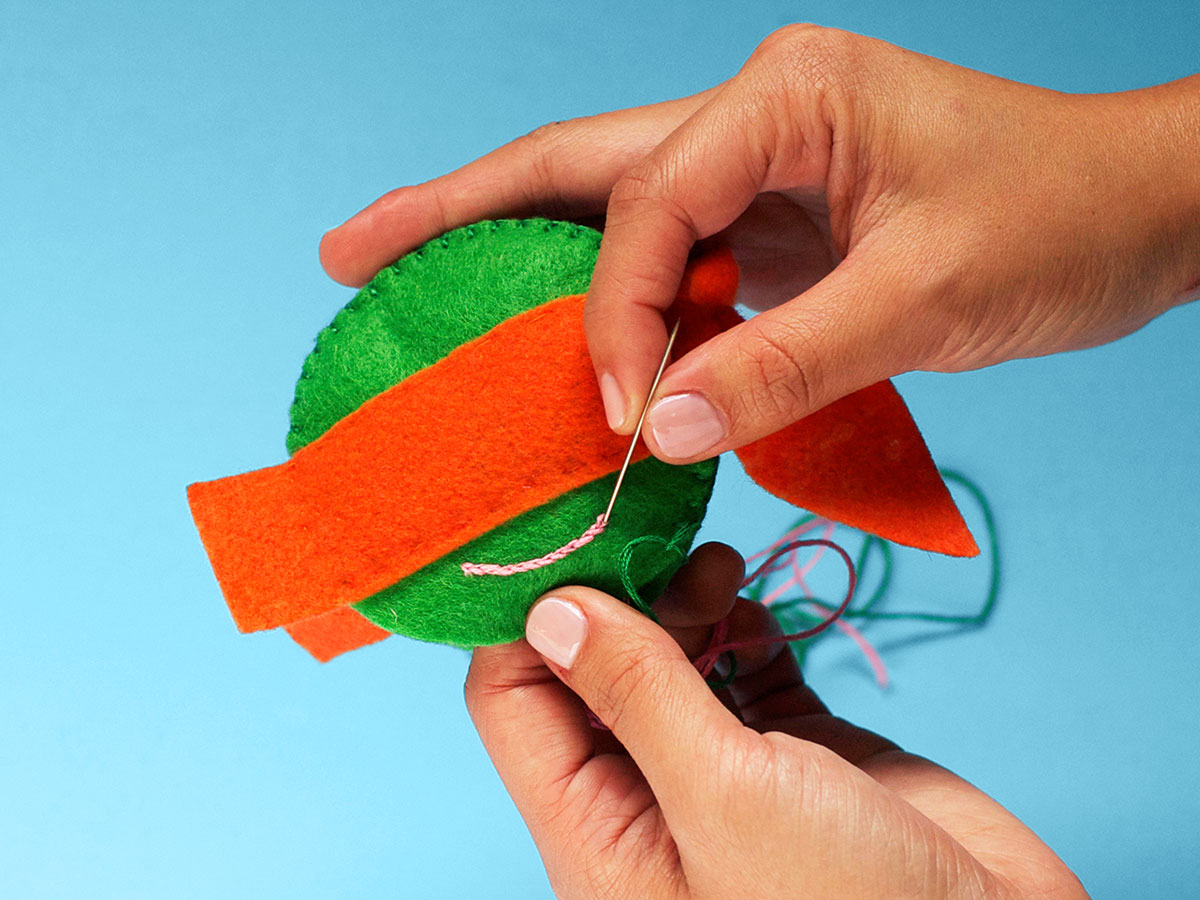 Step Eight: Stuff the green circle until it is very firm.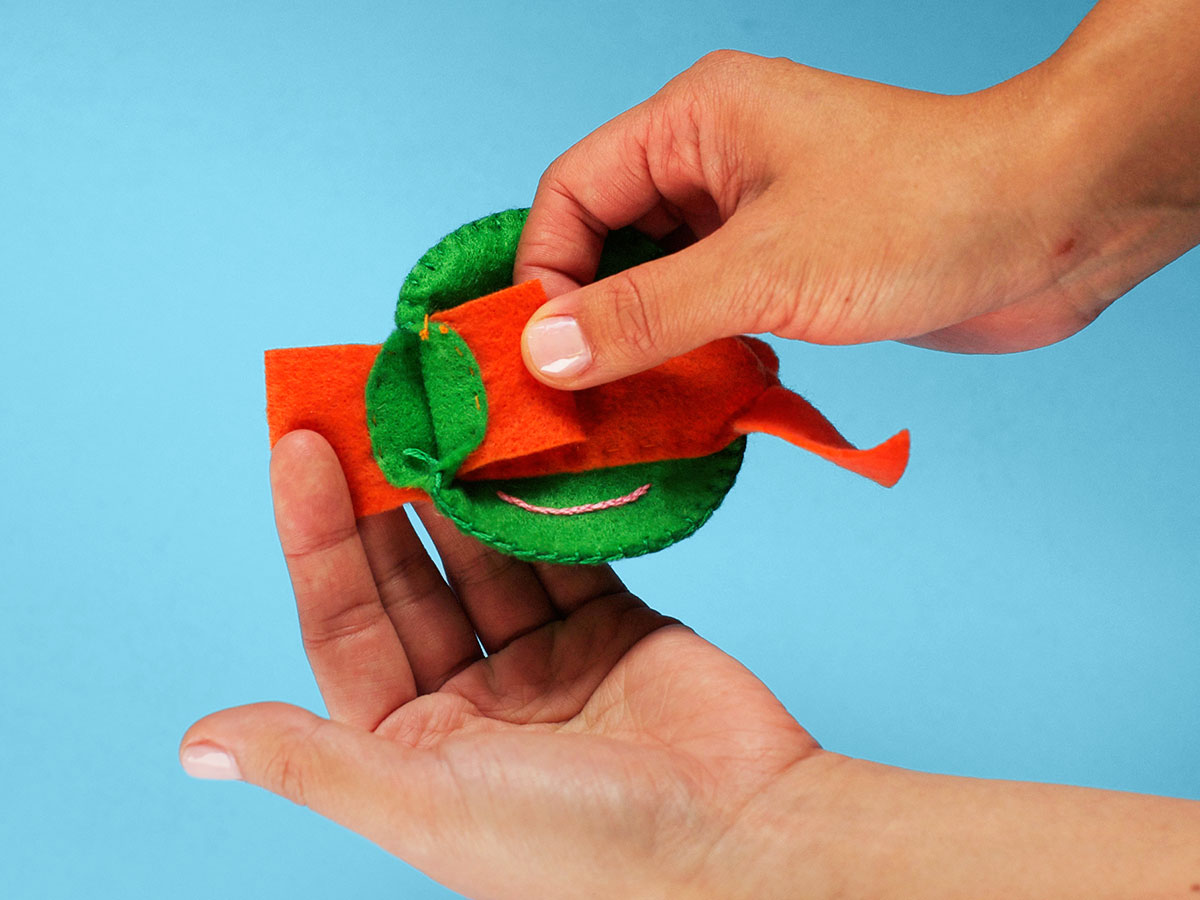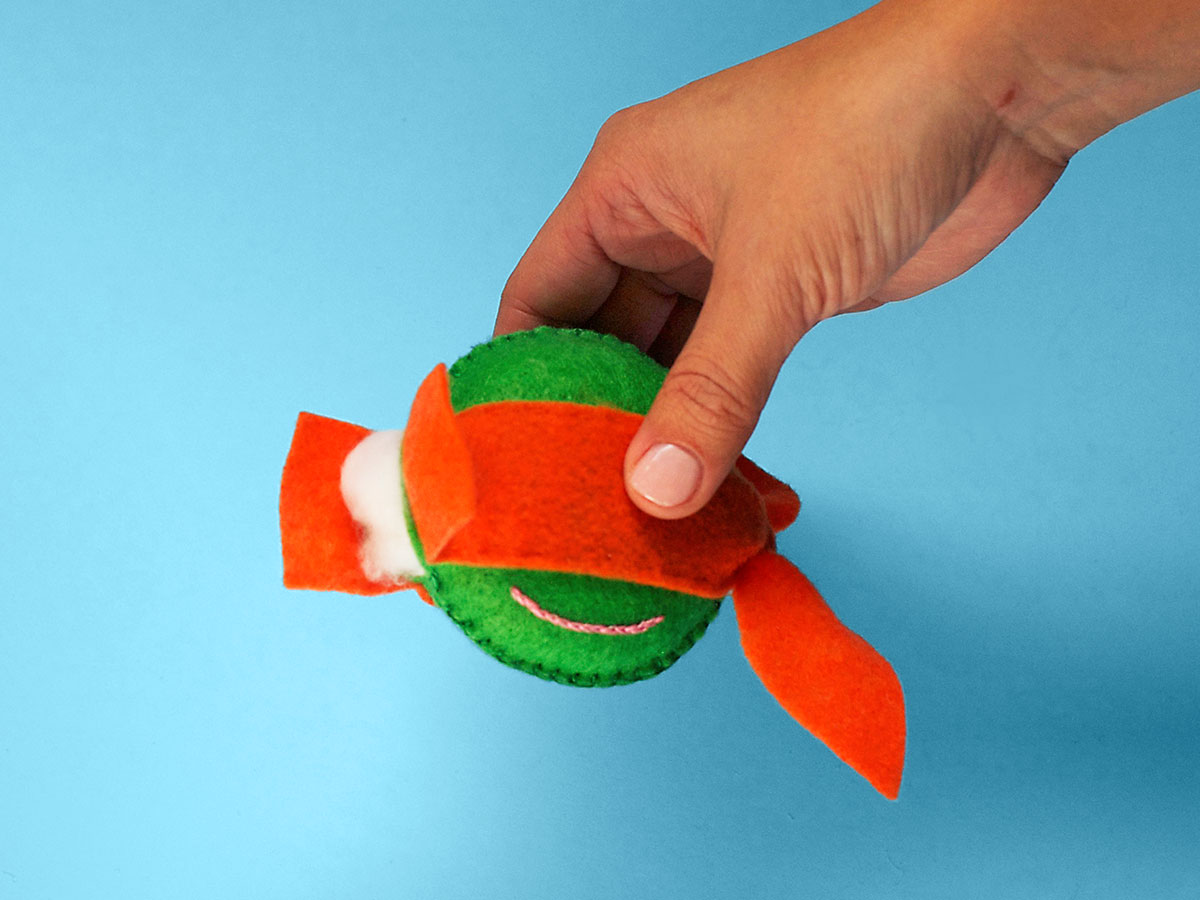 Step Nine: Tuck the excess from the bandanna strip inside and sew it shut.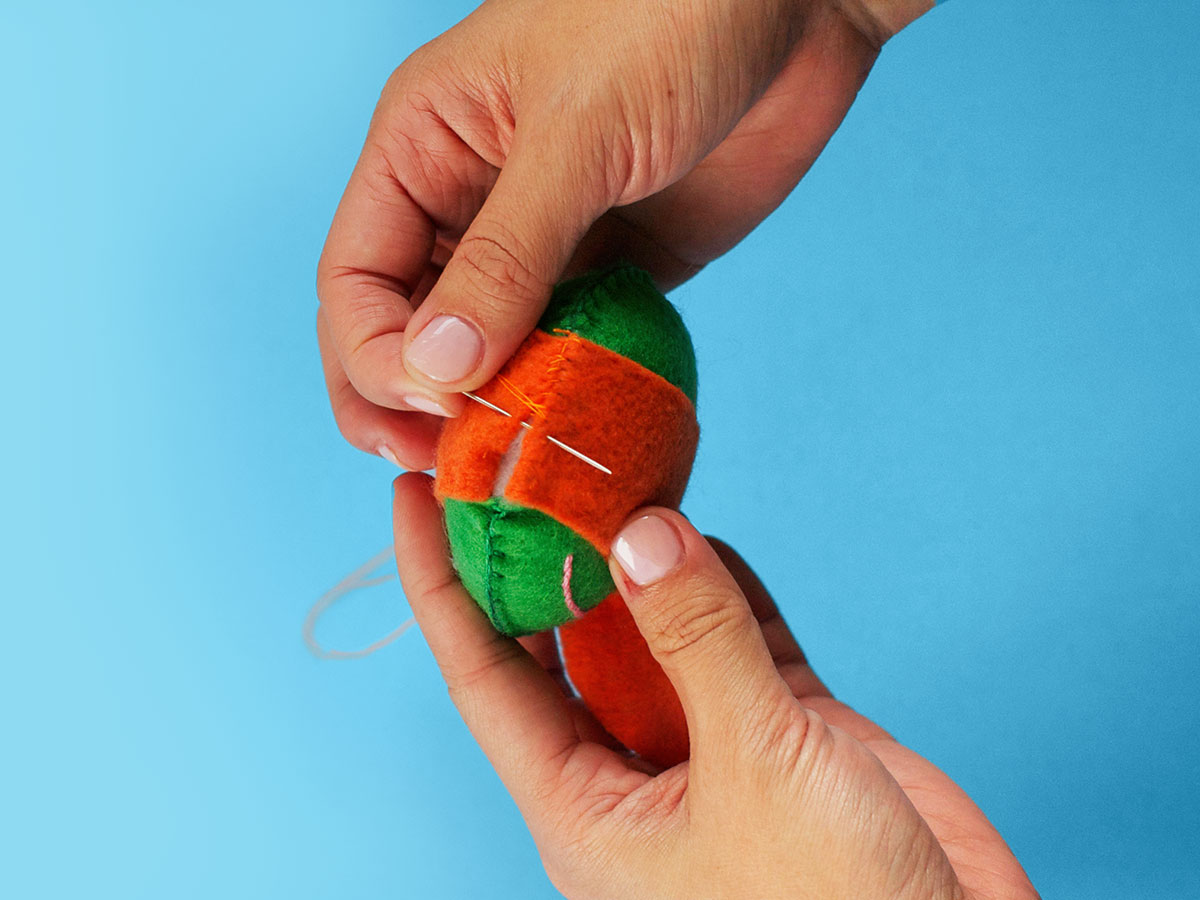 Step Ten: Sew the eyes: Start from back and pull the bead tight until it looks like a tufted pillow. Sew through several times to ensure security. Repeat for other eye.
Step Eleven:  Sew a loop on at the top of the head.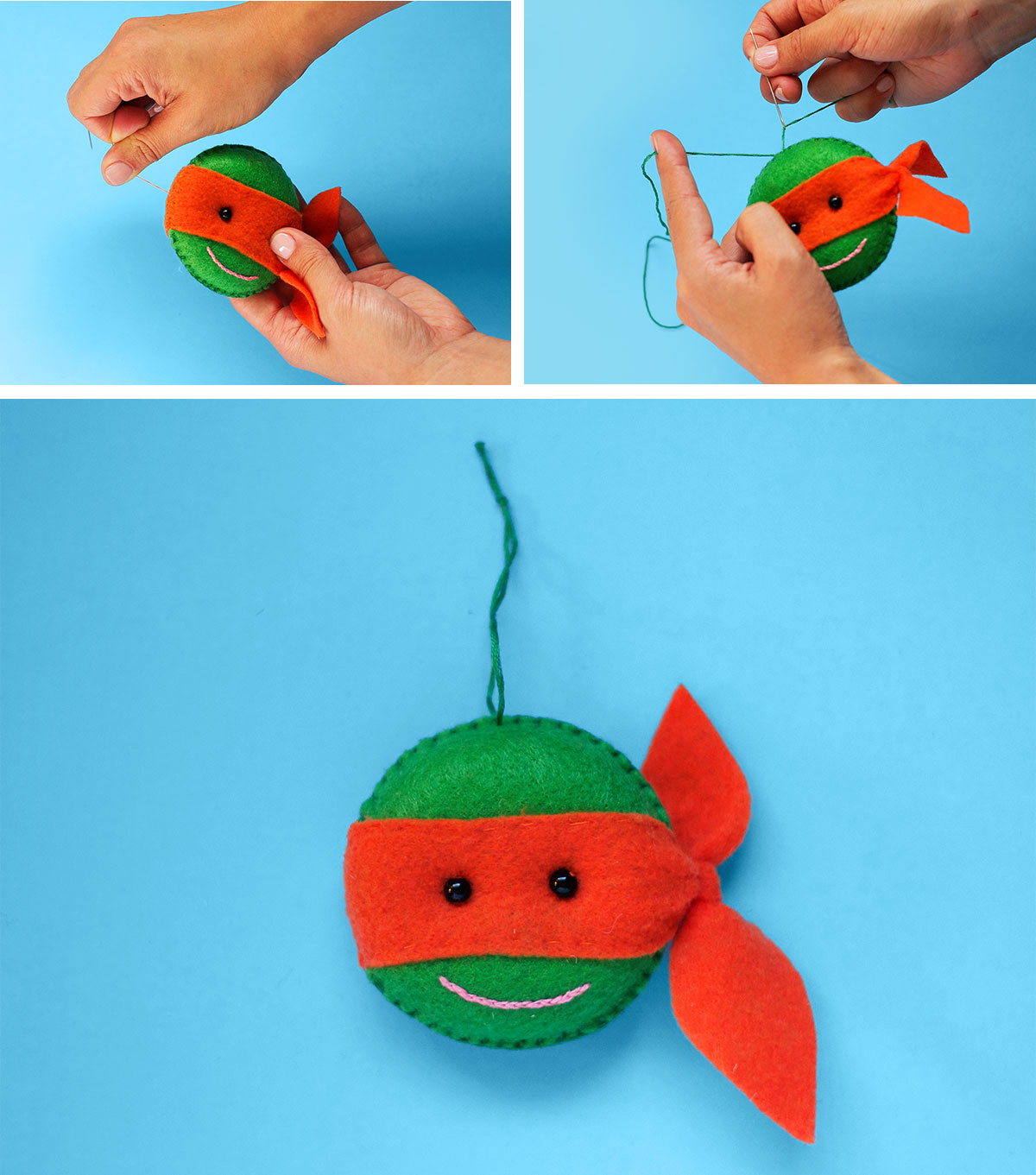 Step Twelve: You're done with Michelangelo! Repeat steps 1 through 12 with the other colored bandannas for Leonardo, Donatello, and Raphael!
*Pro Tip: Mikey has a shorter bandanna bow and Donnie has a longer bandanna bow if you want to be super on-model!