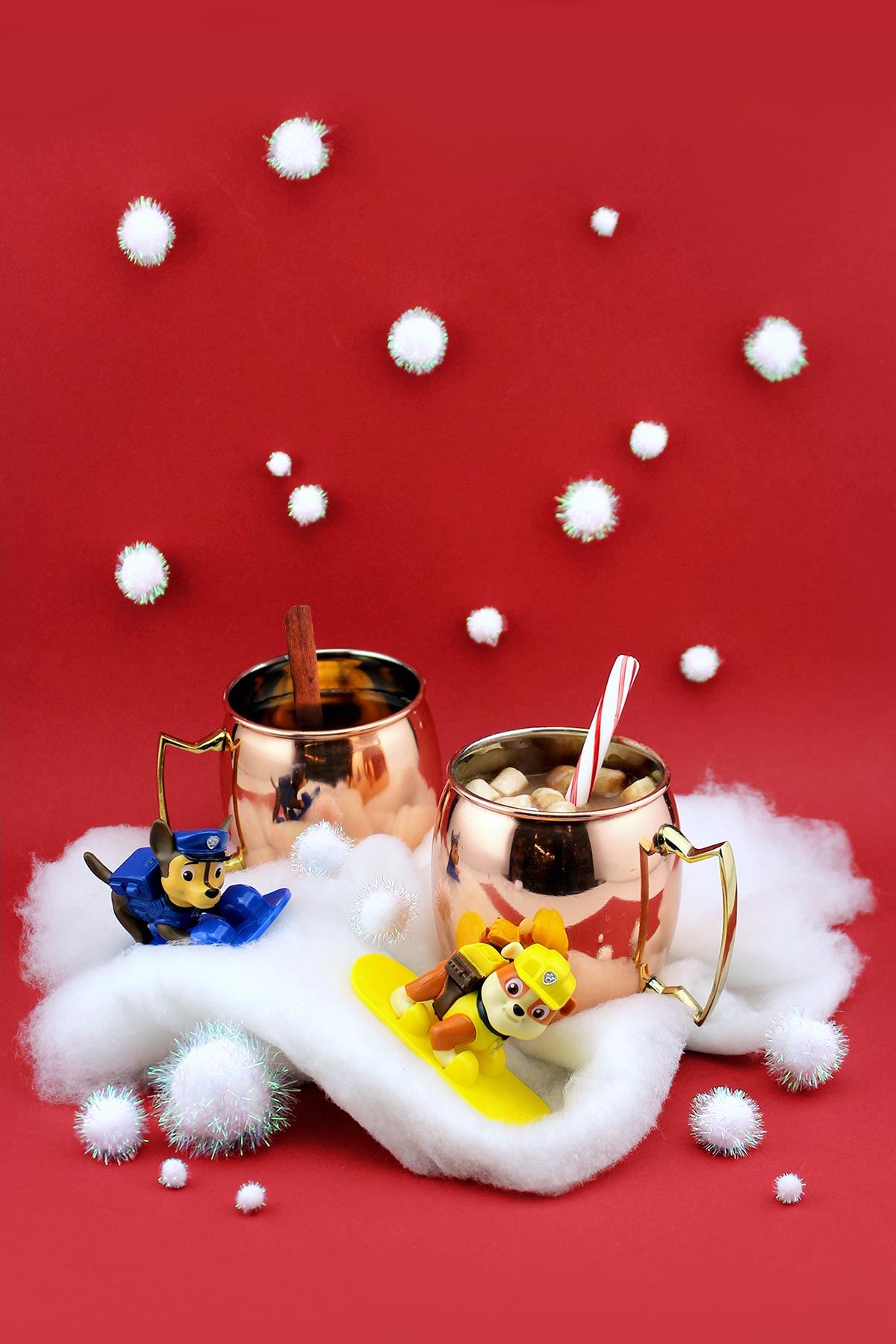 Follow these two simple recipes. Then cuddle up with your favorite pup.
Spiced Hot Chocolate
(Difficulty Level: Easy)
What You'll Need
1.5 oz. chocolate bar (dark or bittersweet)
1.5 cups milk (skim milk is not recommended)
3 Tbsp granulated sugar
2 tsp vanilla
1 cinnamon stick
Pinch salt
3 cinnamon sticks, for serving
Miniature marshmallows, for serving
How to Make
Step One: To get started, break the chocolate bar into small pieces. (Parents should do this part because a sharp knife may be needed.) Let your child add the chocolate bar to a pan.
Step Two: Help your child measure out the milk and cup of sugar. Add to the pan.
Step Three: Use a plastic spoon to scrape the sticky seeds from the vanilla bean. Add to the pan, along with the cinnamon stick.
Step Four: Add a pinch of salt and place the pan on the stove. Heat the ingredients under low heat, stirring constantly with a whisk to avoid burning, until chocolate is melted. Be careful not to burn the milk. (Parents should do this part.)
Step Five: While you're stirring, have your child add a cinnamon stick to each mug.
Step Six: Carefully pour the chocolate mixture into each mug. Your child can add three or four miniature marshmallows to each mug before serving.
Hot Mulled Cider 
(Difficulty Level: Easy)
What You'll Need
2 cups apple cider
2 cinnamon sticks
1 clove
1 tart apple, cored and sliced
How to Make
Step One: Bring the cider, cinnamon sticks, and clove to a simmer over medium heat in a small sauce pot. Let the mixture simmer for about 3 minutes.
Step Two: Pour into mugs and add the sliced apples. Have your child carefully garnish each mug with a cinnamon stick. Enjoy!