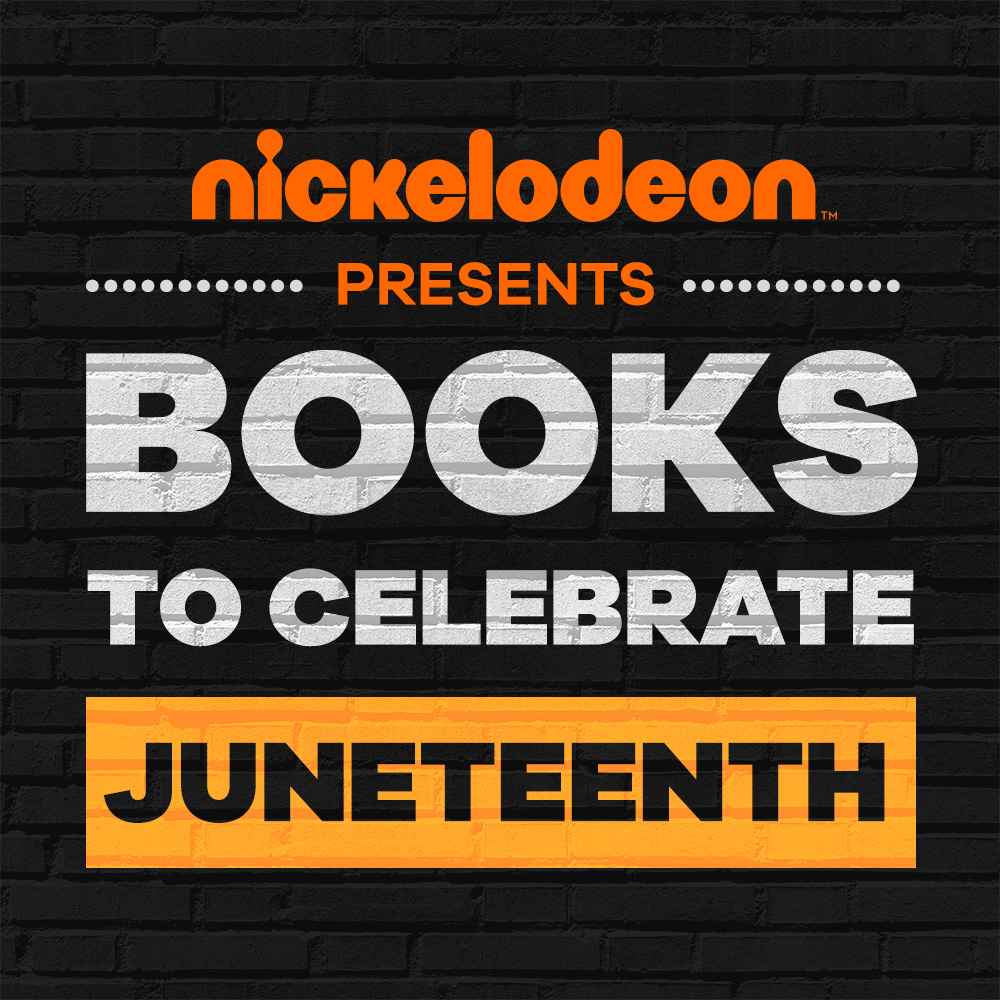 These picture books are packed with information and inspiration highlighting the power of bravery, the importance of using your voice for change, and the idea that no one is free unless everyone is free. Each one deserves space on your kid's bookshelf.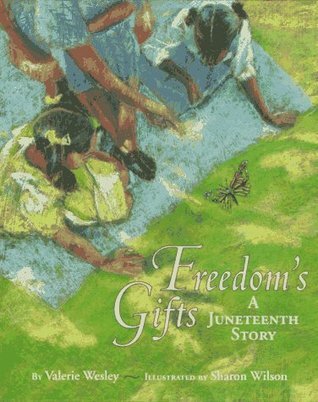 Freedoms Gifts by Valarie Wilson, Illustrated by Sharon Wilson
There is great power in the past; Author Valarie Wilson provides a great juvenile fiction to entice young readers to engage with important historical traditions. Lillie who some would say doesn't place value on Juneteenth as a holiday due to lack of being informed and has some learning to do. Join Aunt Marshal as she informs Lillie about the history of Juneteenth which represents the effective end of slavery, starting out in the state of Texas. This poetic dialogue is presented against hazy pastel illustrations.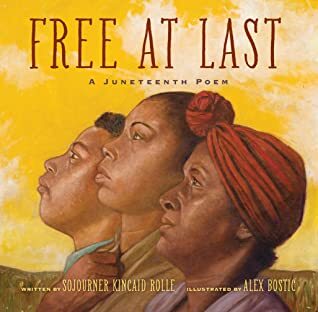 Free At Last by Sojourner Kincaid Rolle, illustrated by Alex Bostic
Poet and activist Sojourner Kincaid Rolle gives an amazing display of truth by verbally  painting this tribute to Juneteenth. Sometimes in rhyme, sometimes in free verse, often quoting directly from the Emancipation Proclamation, this tribute to Juneteenth lays out the hardships, hopes, and evolution of the holiday–paired with beautiful illustrated portraits.
Opal Lee and What It Means to Be Free: The True Story of the Grandmother of Juneteenth by Alice Faye Duncan, illustrated by Keturah A. Bobo
Join us in the celebration of Black joy this month! Opal Lee who is regarded as the grandmother of Juneteenth and who worked to make Juneteenth a federally recognized holiday; paints the picture of determination and dream chasing to preserve Juneteenth's significance among future generations.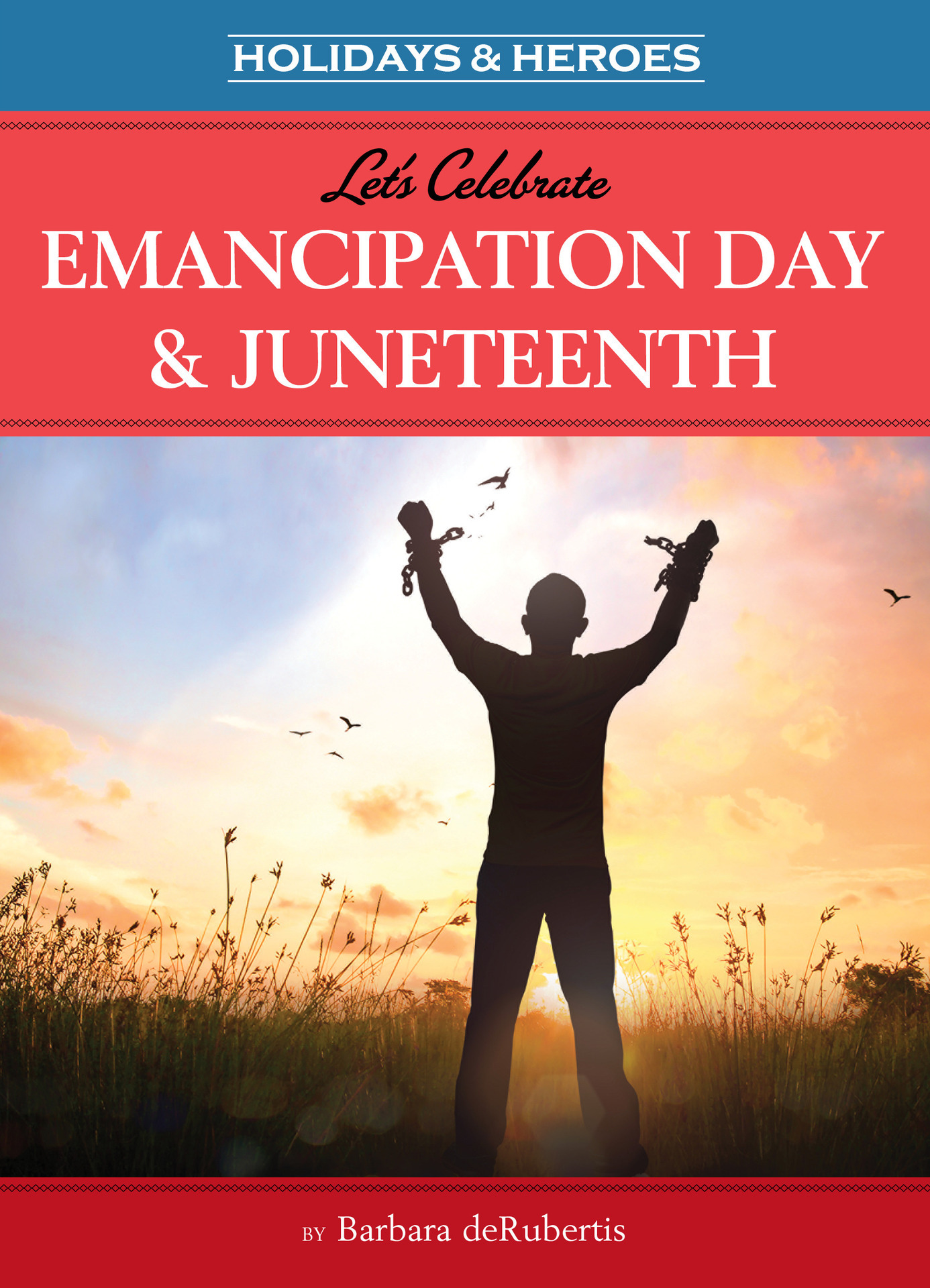 Let's Celebrate Emancipation Day & Juneteenth by Barbara deRubertis
Readers gain an understanding about the meaning and significance of Emancipation and Juneteenth through historical context through engaging blurbs on heroes Frederick Douglass, Sojourner Truth, and Harriet Tubman. Author Barbara deRubertis who has spent 31 years teaching middle and elementary school delivers an engaging wealth of insight to the holiday; which highlights freedom and the continuation of fighting for equality.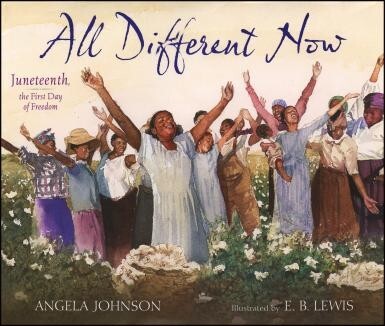 All Different Now: Juneteenth, the First Day of Freedom by Angela Johnson, illustrated by E.B. Lewis
Beautifully illustrated and full of joy, this lyrical story outlines the last days of slavery in the United States and the observance of June 19th as African American Emancipation Day. 
We would love to see you and your family experience these books, tag us on social @nickelodeon and @nickjr!