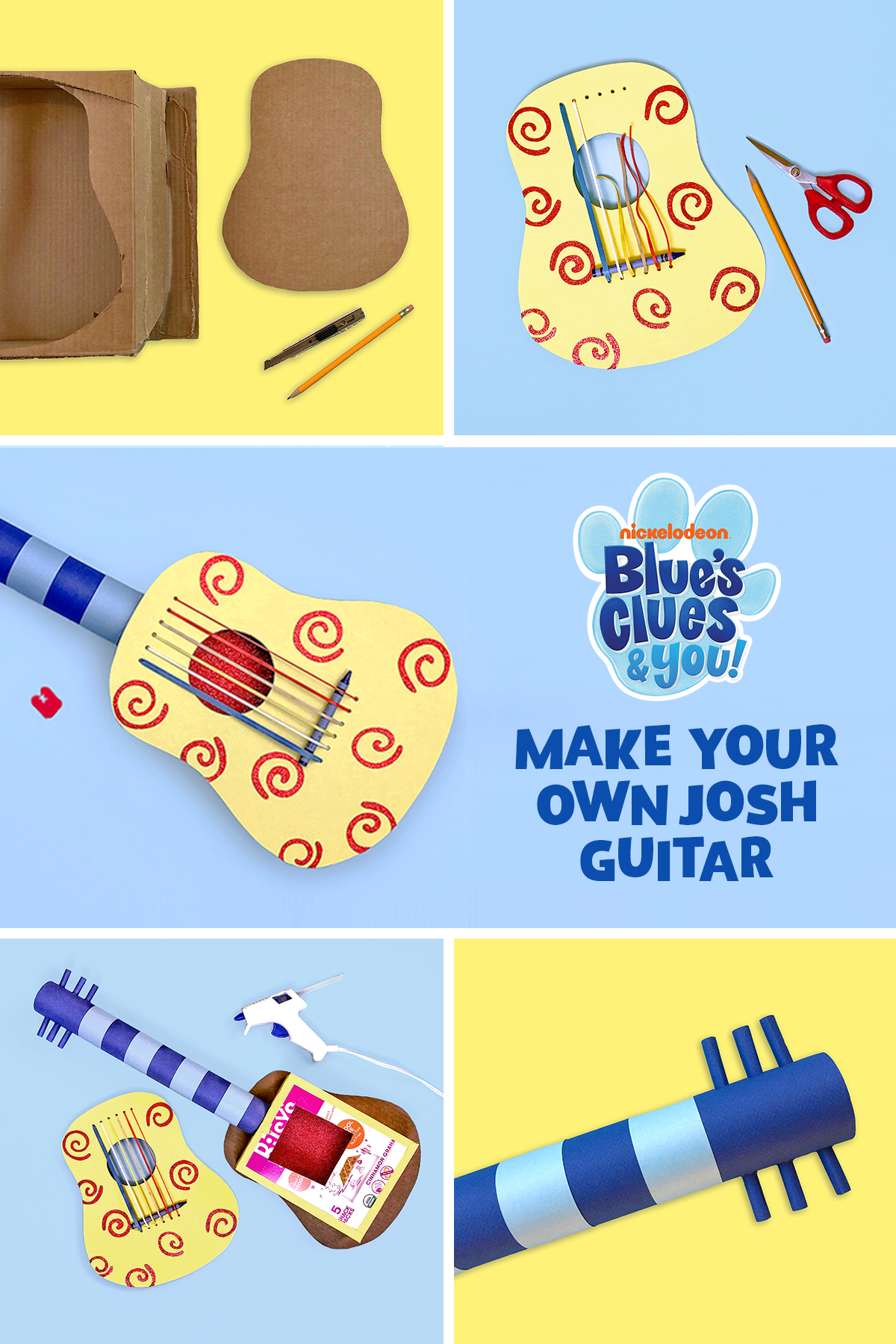 Reuse and recycle materials from around the house to make a super cool guitar just like the one Josh plays when he's with Blue. Don't forget to join us for Blue's Clues & You! Singalong Spectacular, on July 14th at 9/8c on Nickelodeon to jam out with Josh and Blue!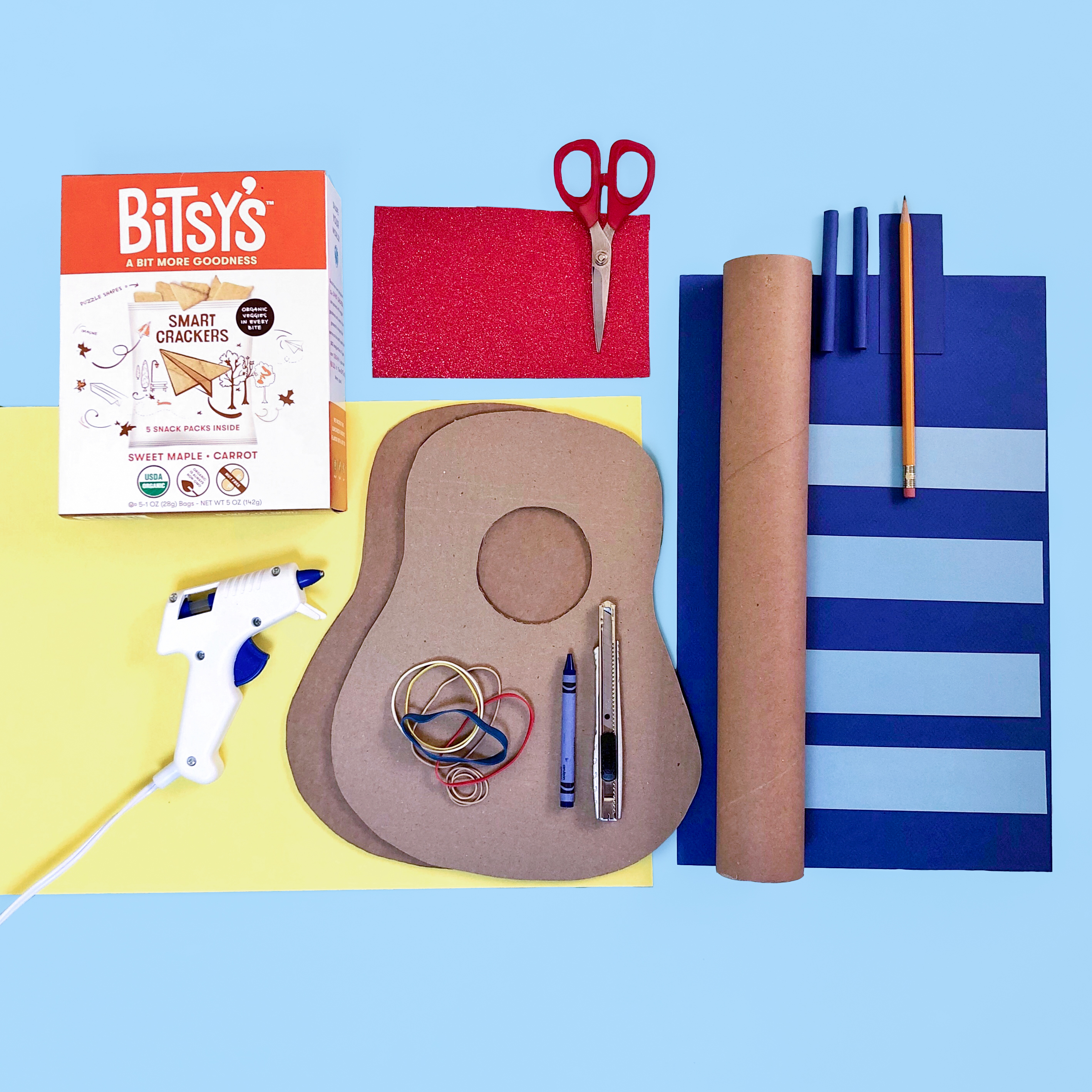 What You'll Need
Cardboard (2 pieces roughly the same size — for the guitar body)

Cracker or cereal box

Wrapping paper tube or paper towel roll

Rubber bands (or dental floss, string, hair elastics — for guitar strings)

Crayon 

Colored paper (scraps will do)

Utility Knife
Hot Glue Gun
Pencil
Scissors
Cup or Bowl (for tracing a circle)
How to Make:
Step 1: Draw the shape of a guitar body onto a piece of cardboard. Use a utility knife to cut out the shape. Then trace onto the second piece of cardboard so that you have two. The guitar body should be slightly larger than your cracker box.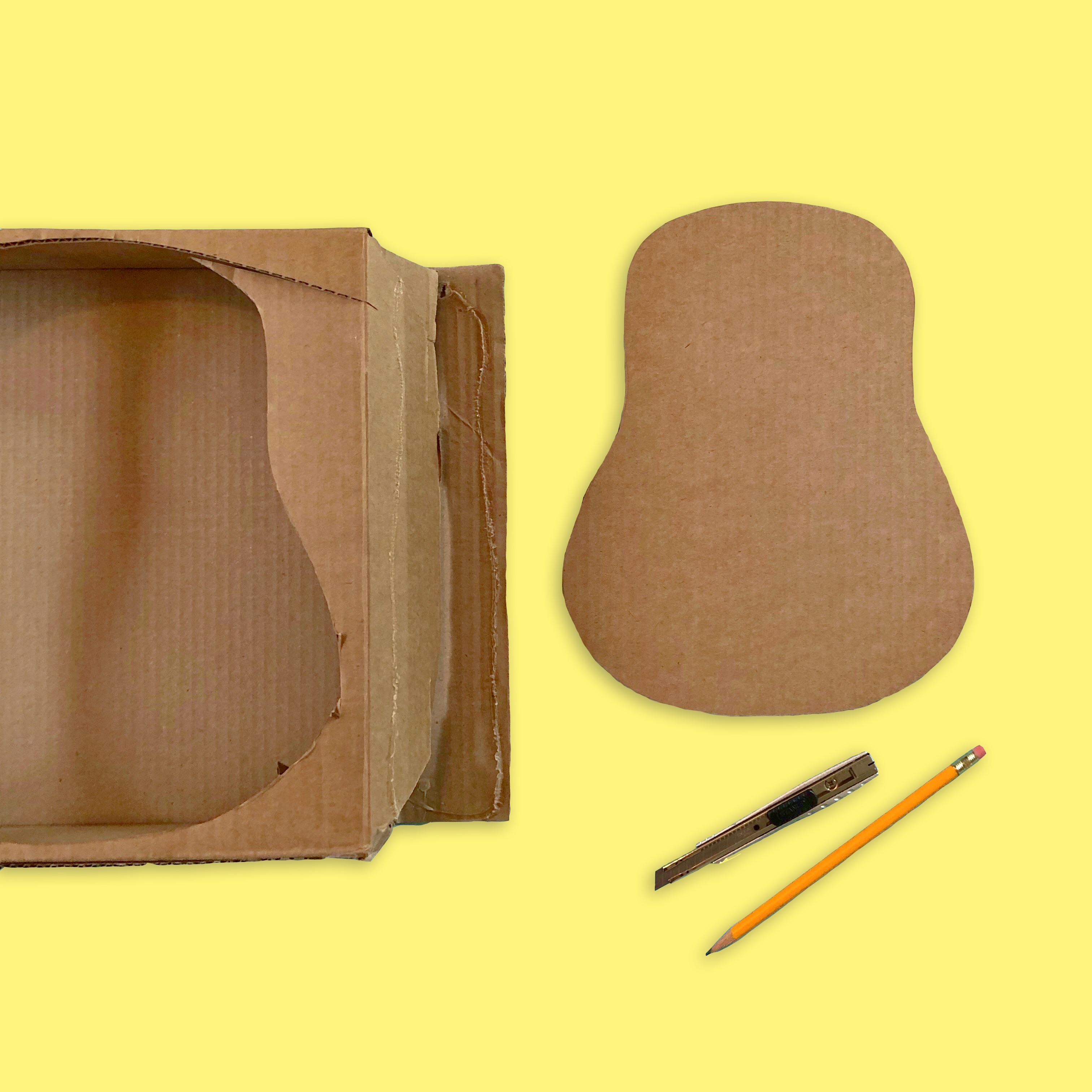 Step 2: Draw a 3-inch circle (or trace around a cup) on the top center of one piece of cardboard guitar. Use a utility knife to cut out the circle to create your sound hole. Use the hot glue gun to cover your guitar body with colored paper. Be sure to cut around the sound hole as well. Hot glue the cracker box closed and cover the sides of it with paper of paint and cut out a 3-inch hole in the box.
Step 3: Use your utility knife to make six tiny x-shapes 1/2 -inch apart in a 3-inch line on both the top and bottom of the guitar body hole.
Step 4: Cut six rubber bands open. Insert into the tiny holes (if necessary, you can widen the hole by poking a pencil tip through the x) and tie knots on the back side of the guitar shape so that the "guitar string" stays in place. Stretch across through the other hole, pull taught and tie knot on the back side. A dab of hot glue will ensure the strings stay in place.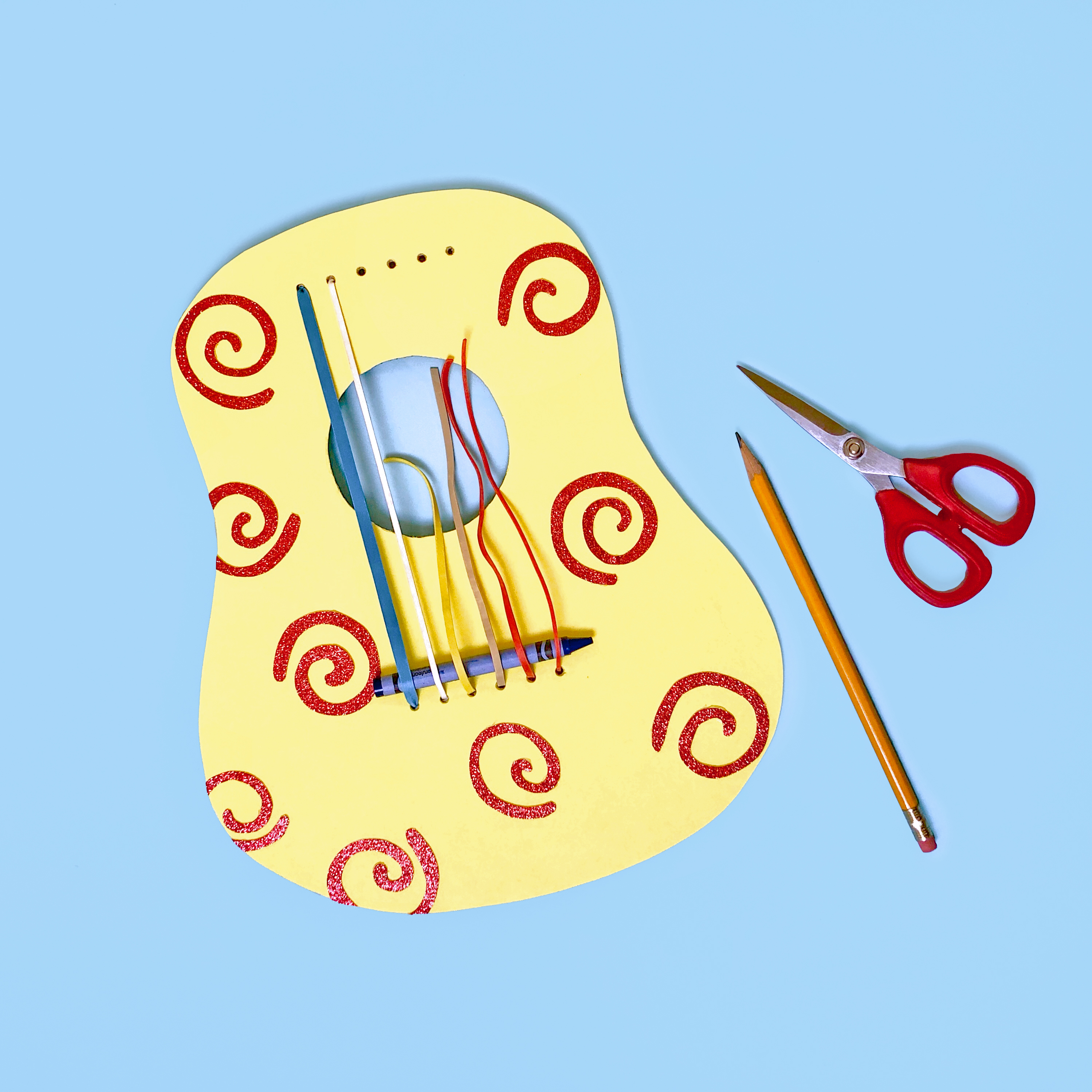 Step 5: Cut the wrapping paper tube in half (about 15.5 inches) and center on the top side of the cracker box. Trace and cut the hole. This will be the guitar "neck."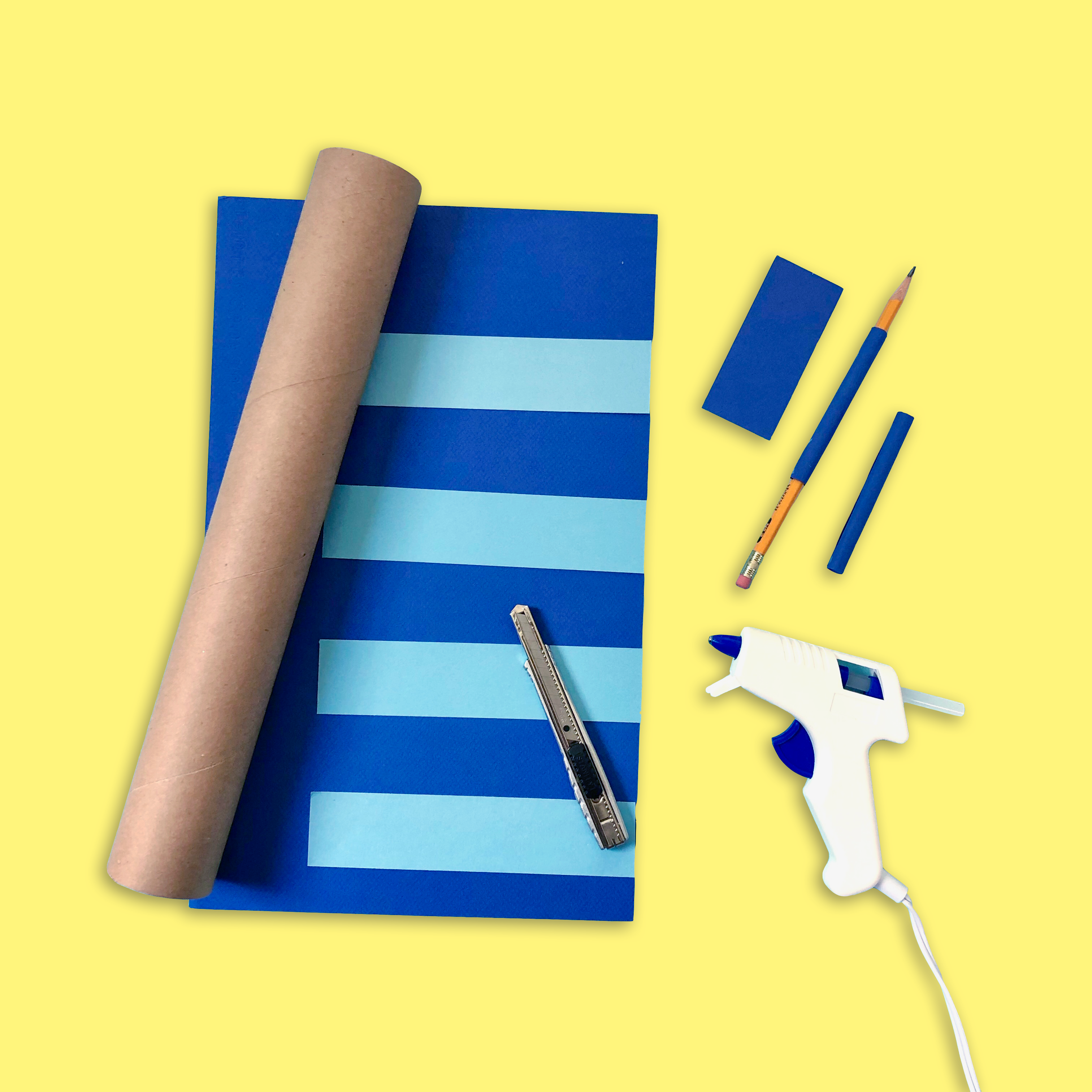 Step 6: Wrap tube in colored paper. With hot glue, add strips to look like frets on a real guitar (in the color of Josh's striped shirt!). Wrap a small strip of paper (4-inch  x 1.5-inch) around a pencil and glue at the seam to make a little tube. Repeat to make three, total.
Step 7: On one side of the top end of your wrapping paper tube, use your utility knife to cut three x-shapes a half-inch apart. Insert a pencil tip to widen the hole.  Repeat directly opposite so you can insert your three little paper tubes straight through.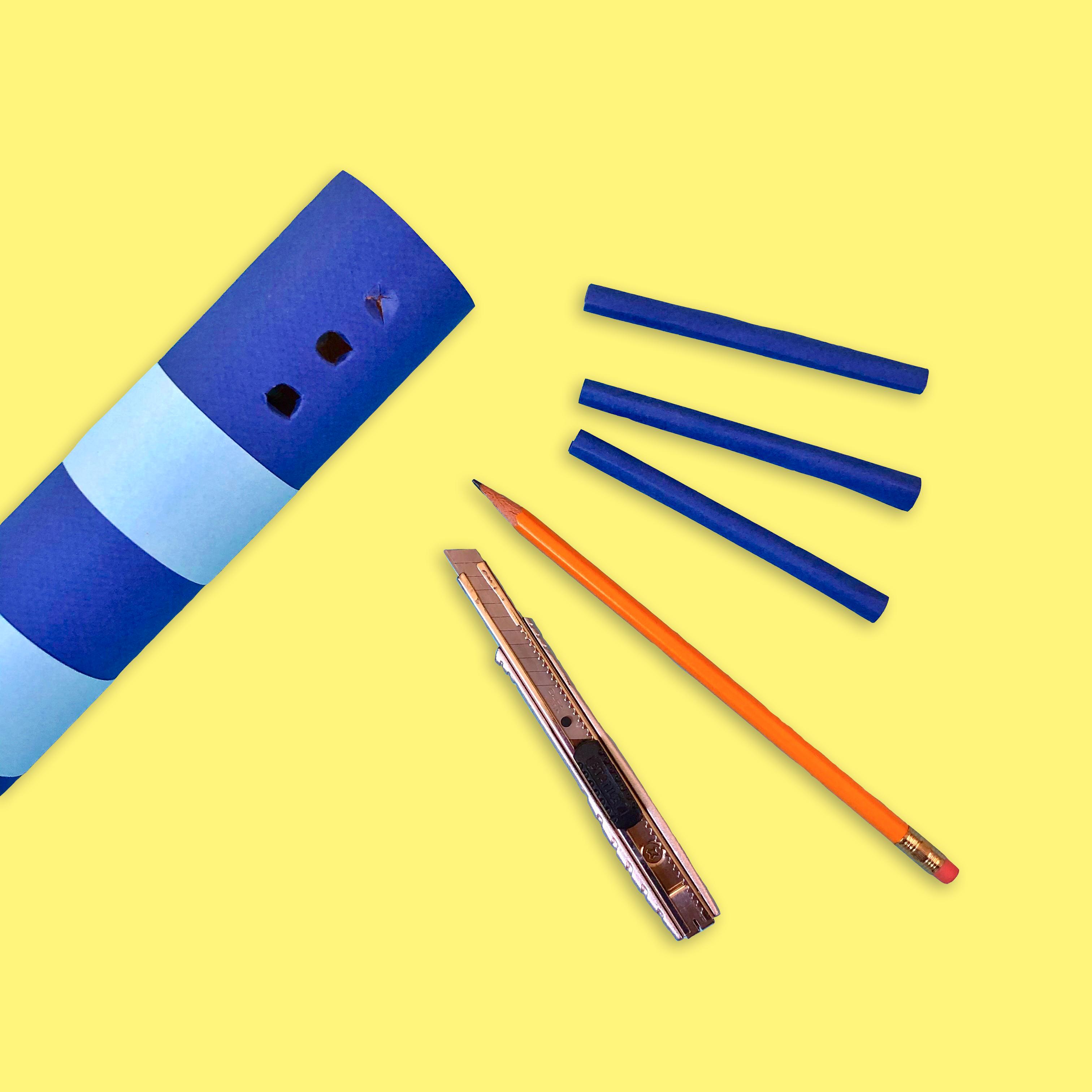 Step 8: Insert your finished tube into the cracker box. Secure with hot glue. Make sure the "neck" of your guitar is straight!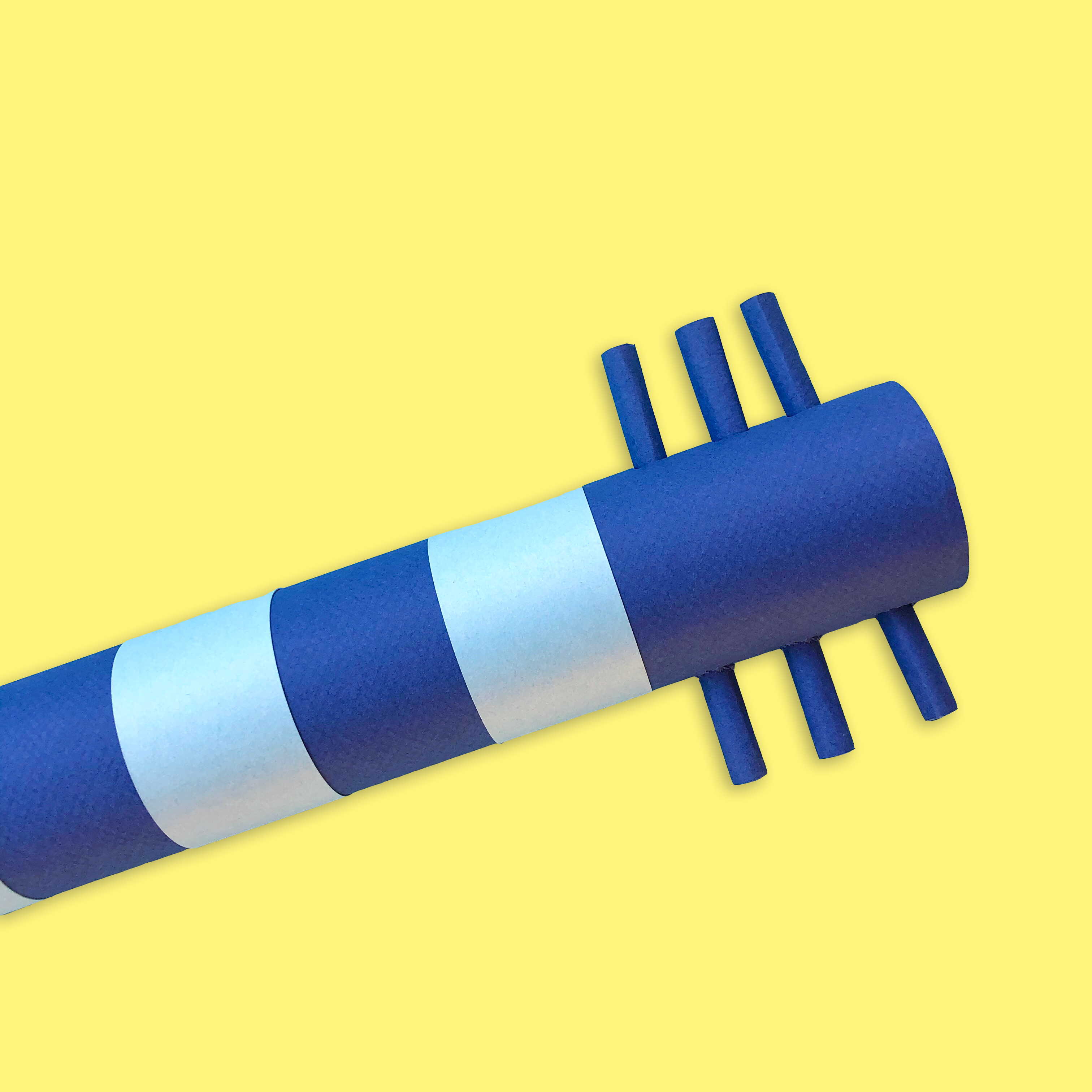 Step 9: Hot glue the guitar face to the front of the cracker box and then line up the back piece and secure that with hot glue.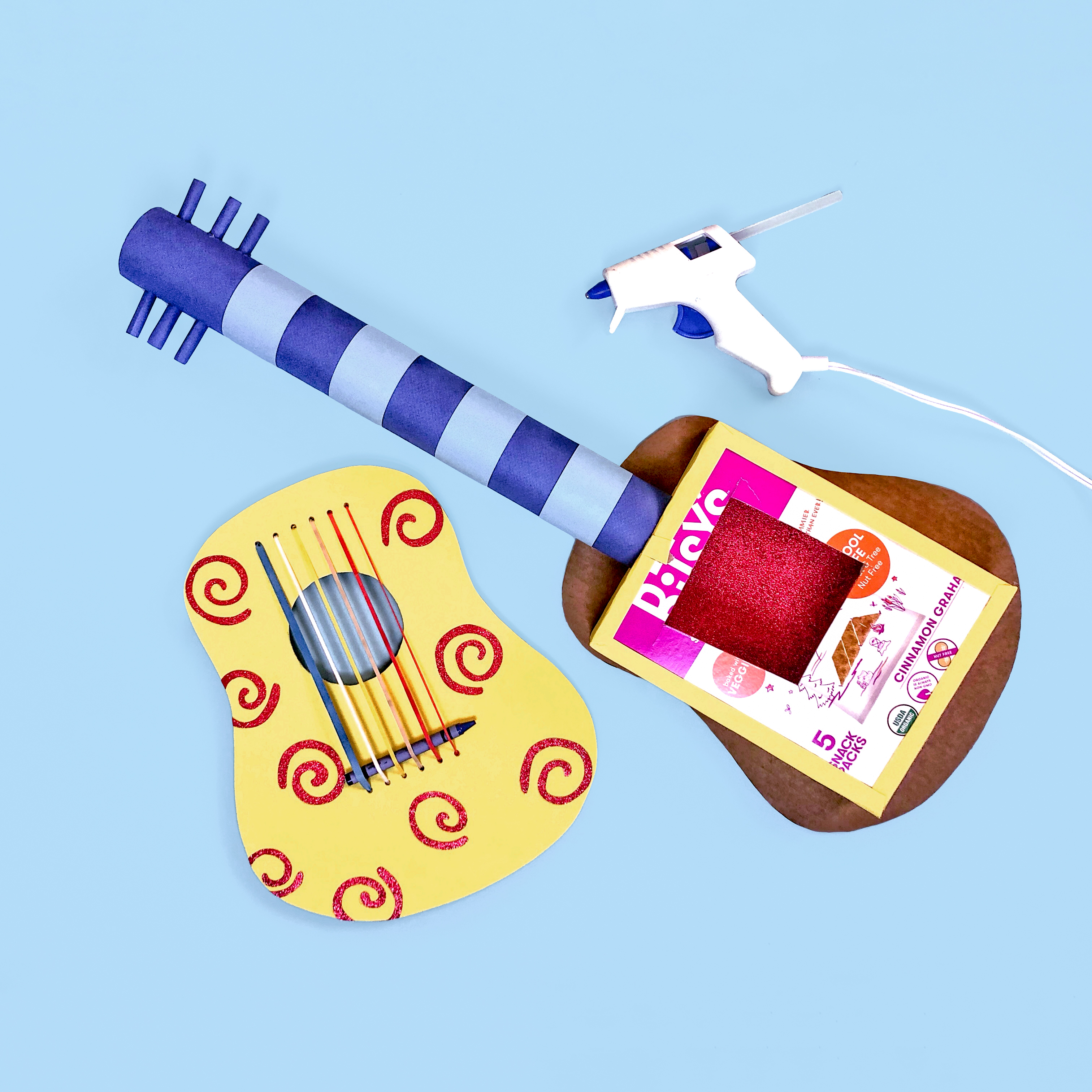 Step 10: Use a bread clip or coin as a pick. Have fun rocking out with your handmade up-cycled guitar!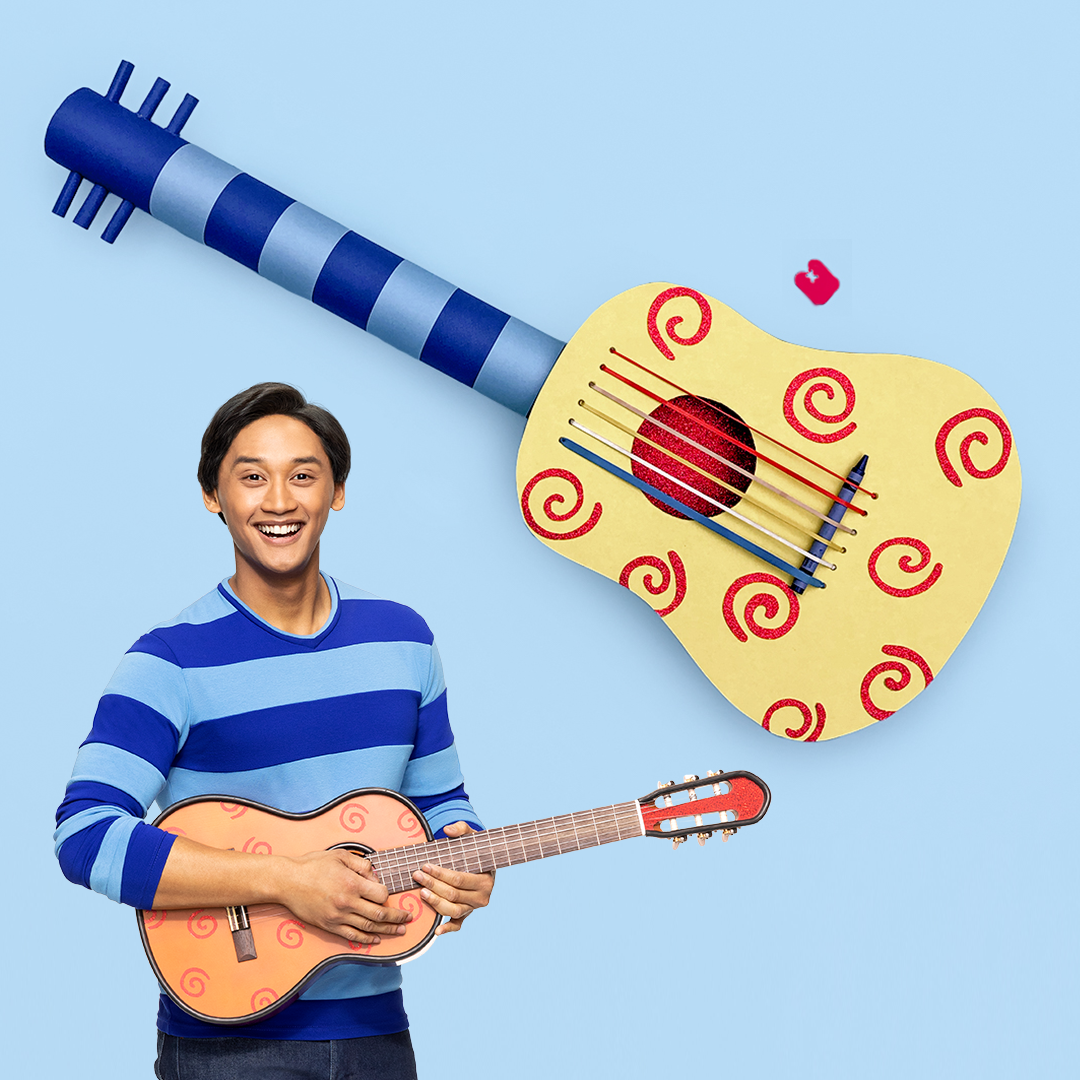 Now you and your little one will be ready to jam out with Josh and Blue!