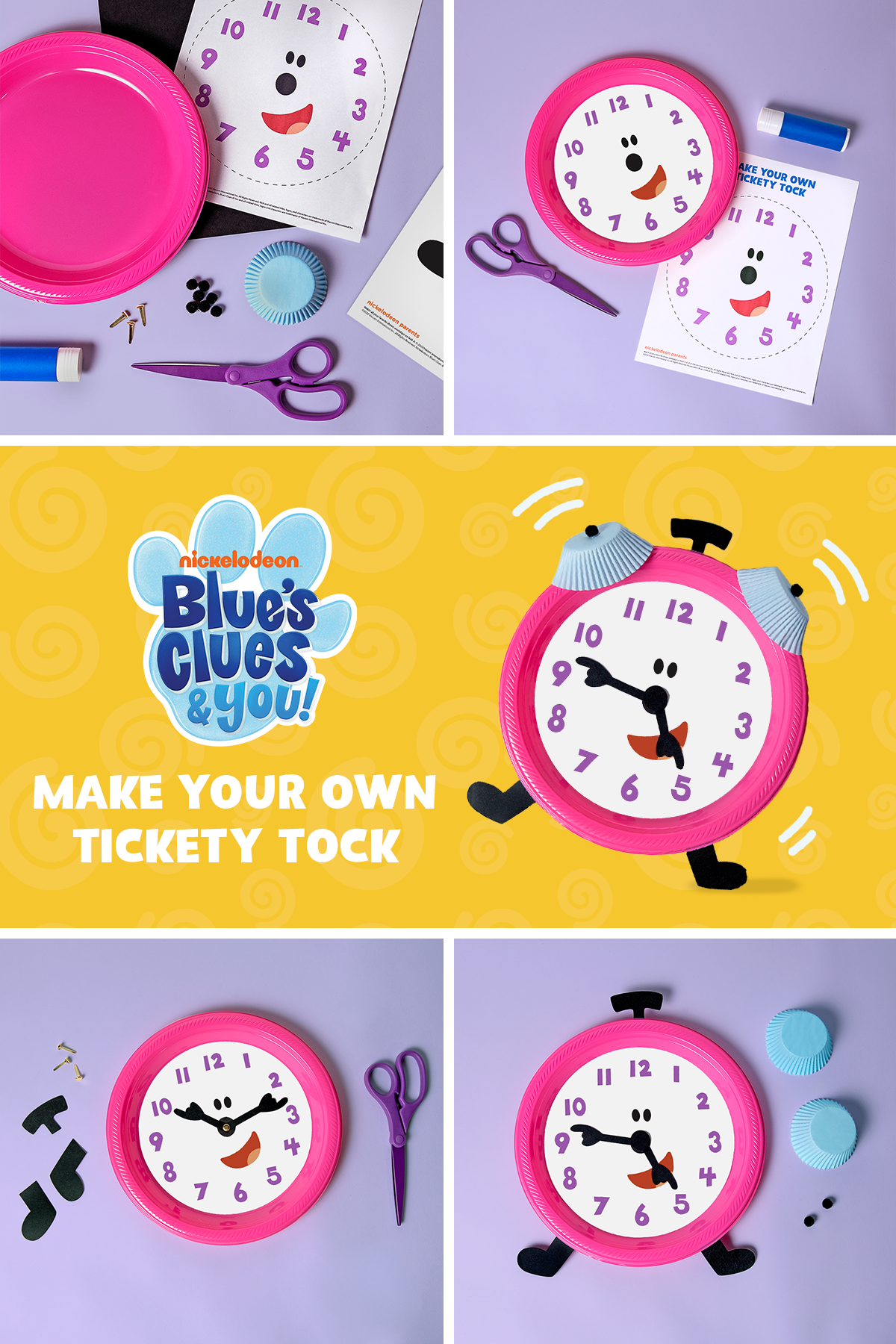 What a face! Make this adorable clock character with moveable parts and help your Blue's fan practice telling hours and minutes of the day. All it takes are a few household materials and, well, time. The clock is ticking!
What You'll Need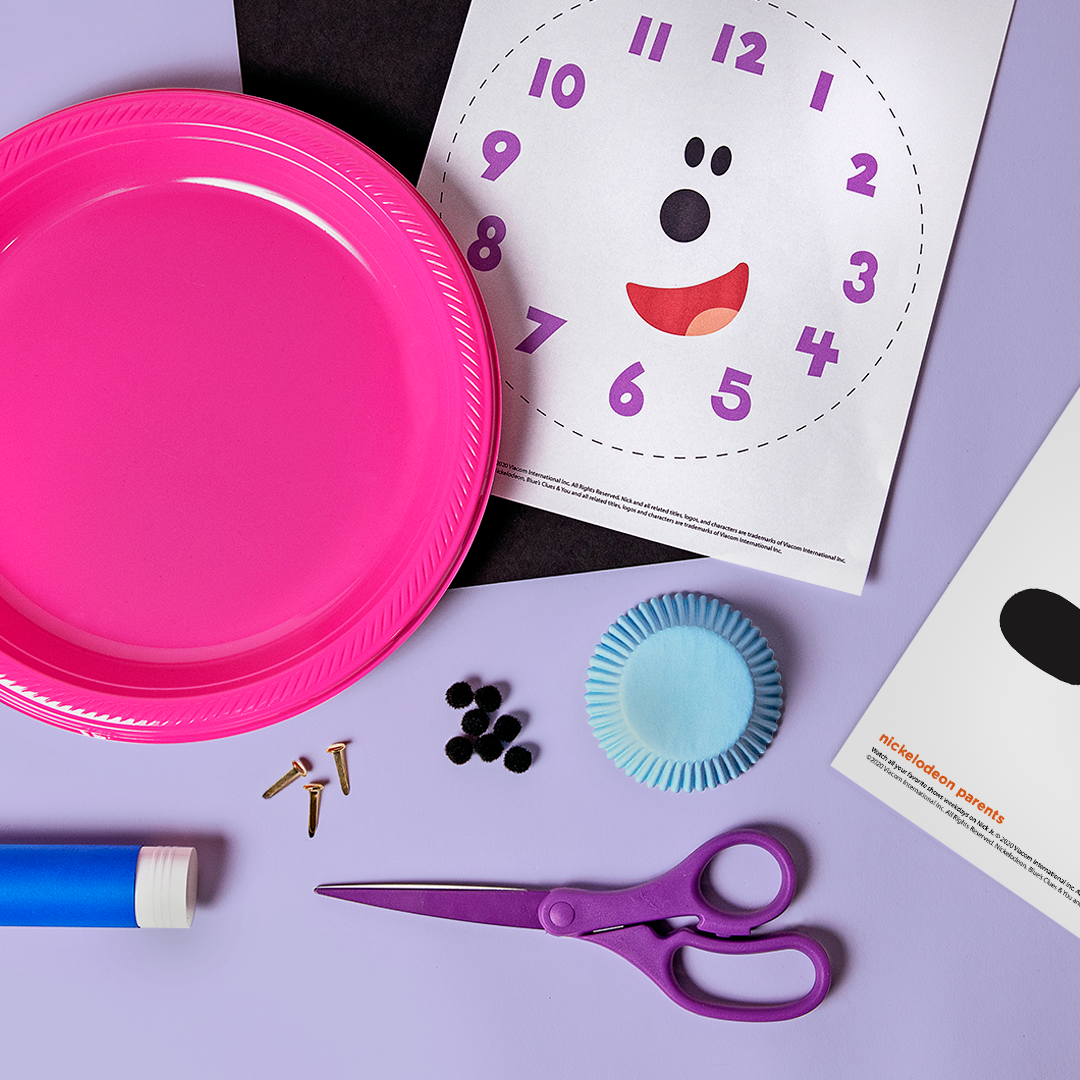 Plastic or paper plate

Scissors

Glue stick

Metal fastener

2 Cupcake liners

Small pom poms

Tickety Tock printable (print below)


 

Print Now
How to Make: 
Step 1: Print out and cut the Tickety Tock face and hands. Glue the face to the paper plate.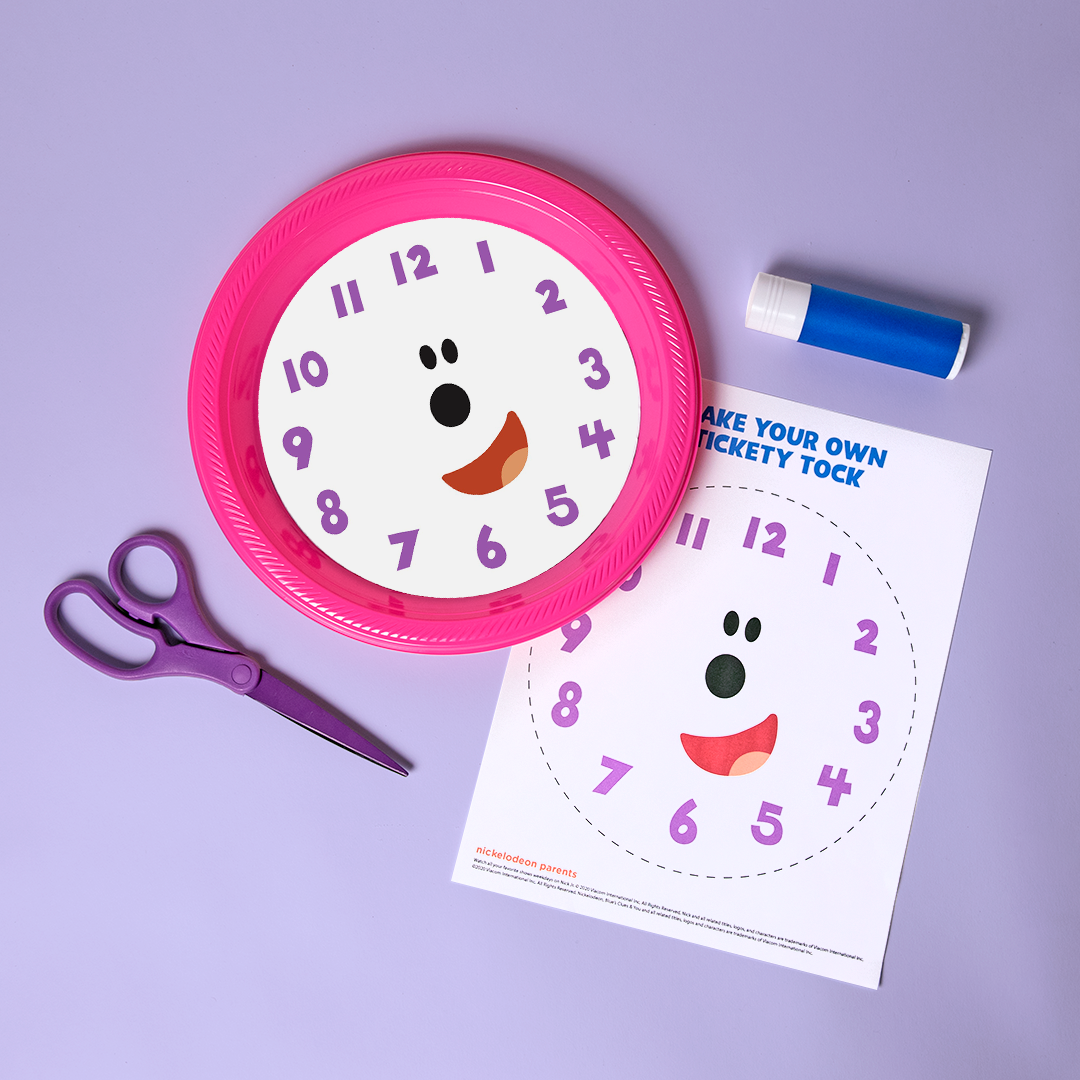 Step 2: Make a pin hole in the center of the plate and attach the hands with a metal fastener.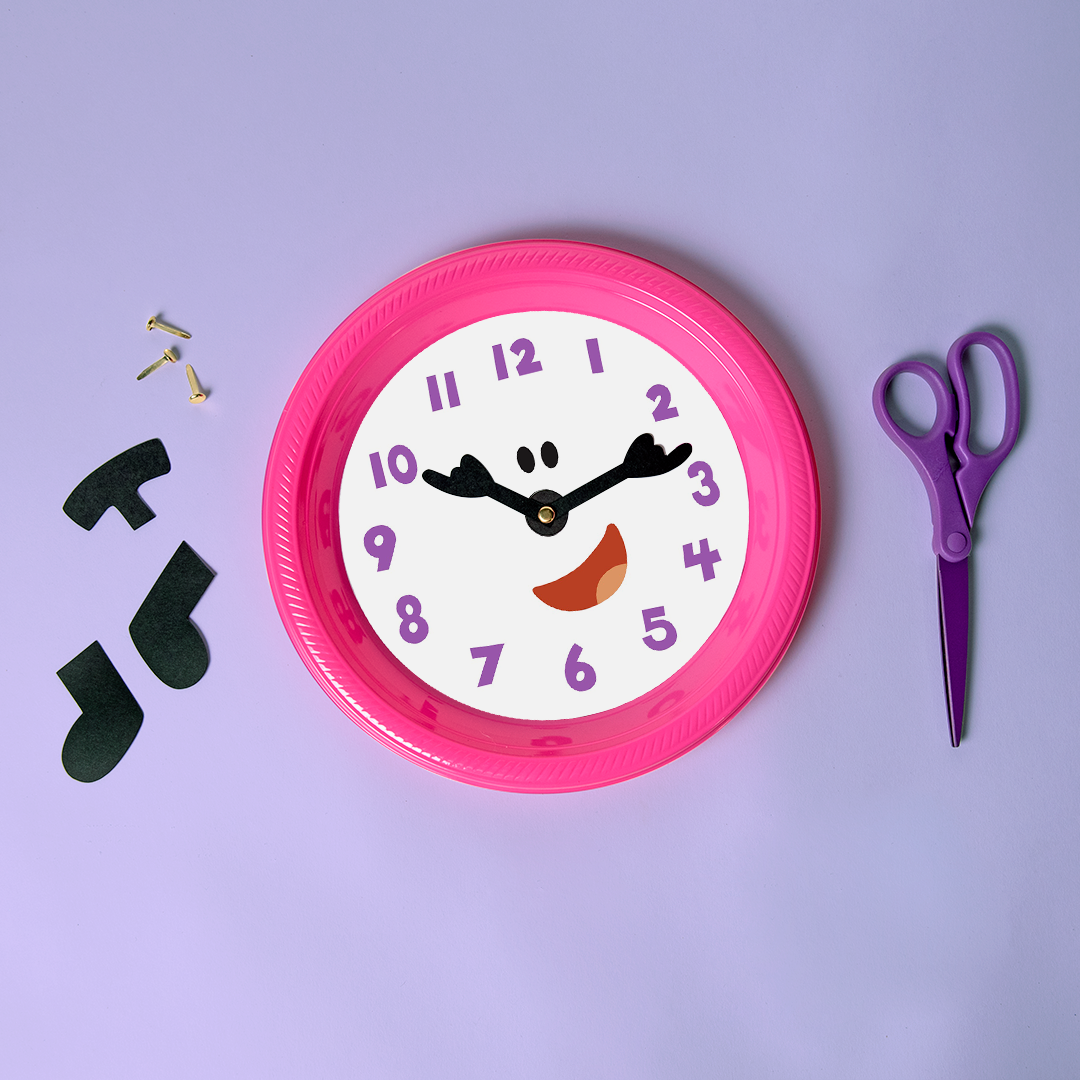 Step 3: Glue Tickety's legs and top onto the plate.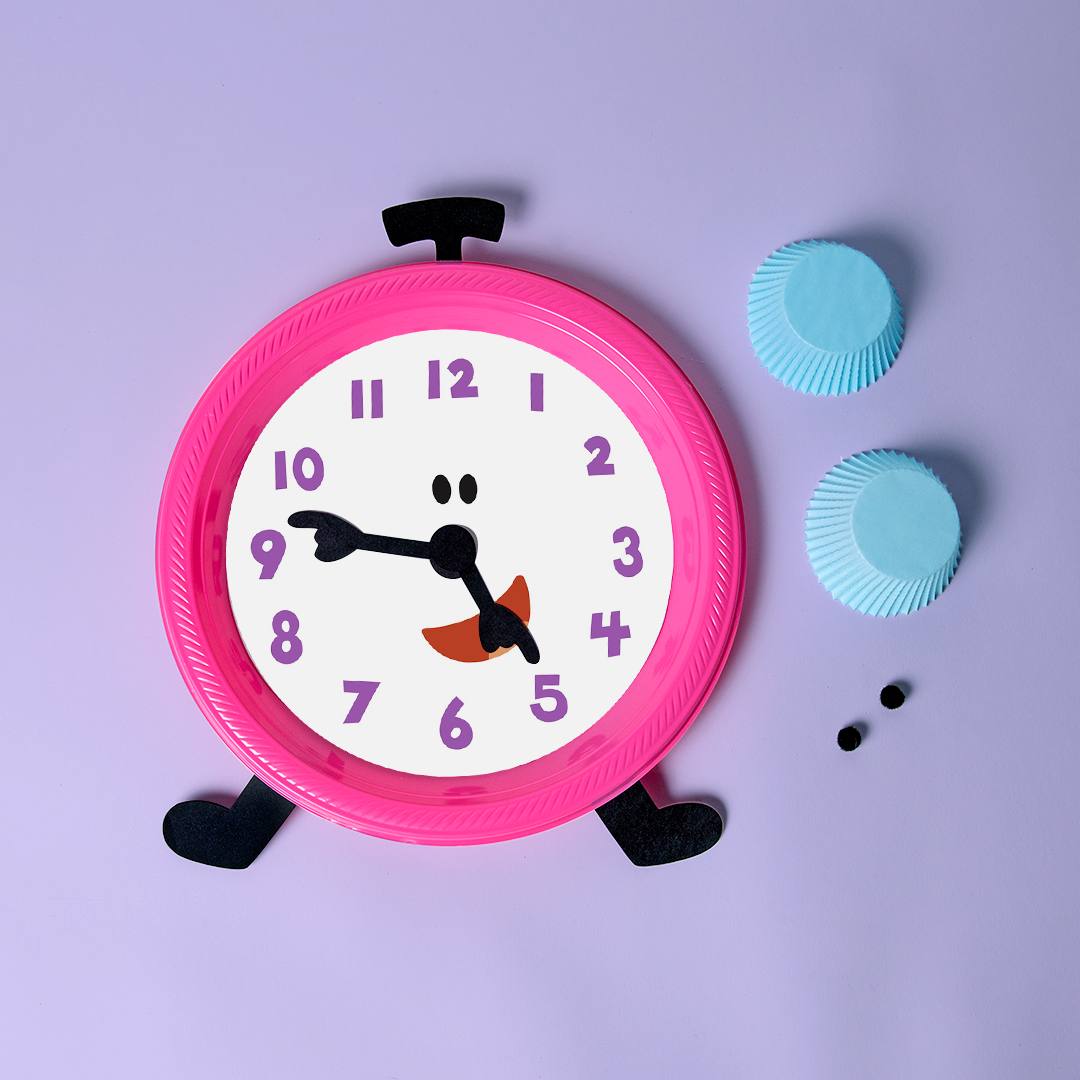 Step 4: Add cupcake liners and pom poms as bells and add the black circle on top of the fastener to make Tickety's nose.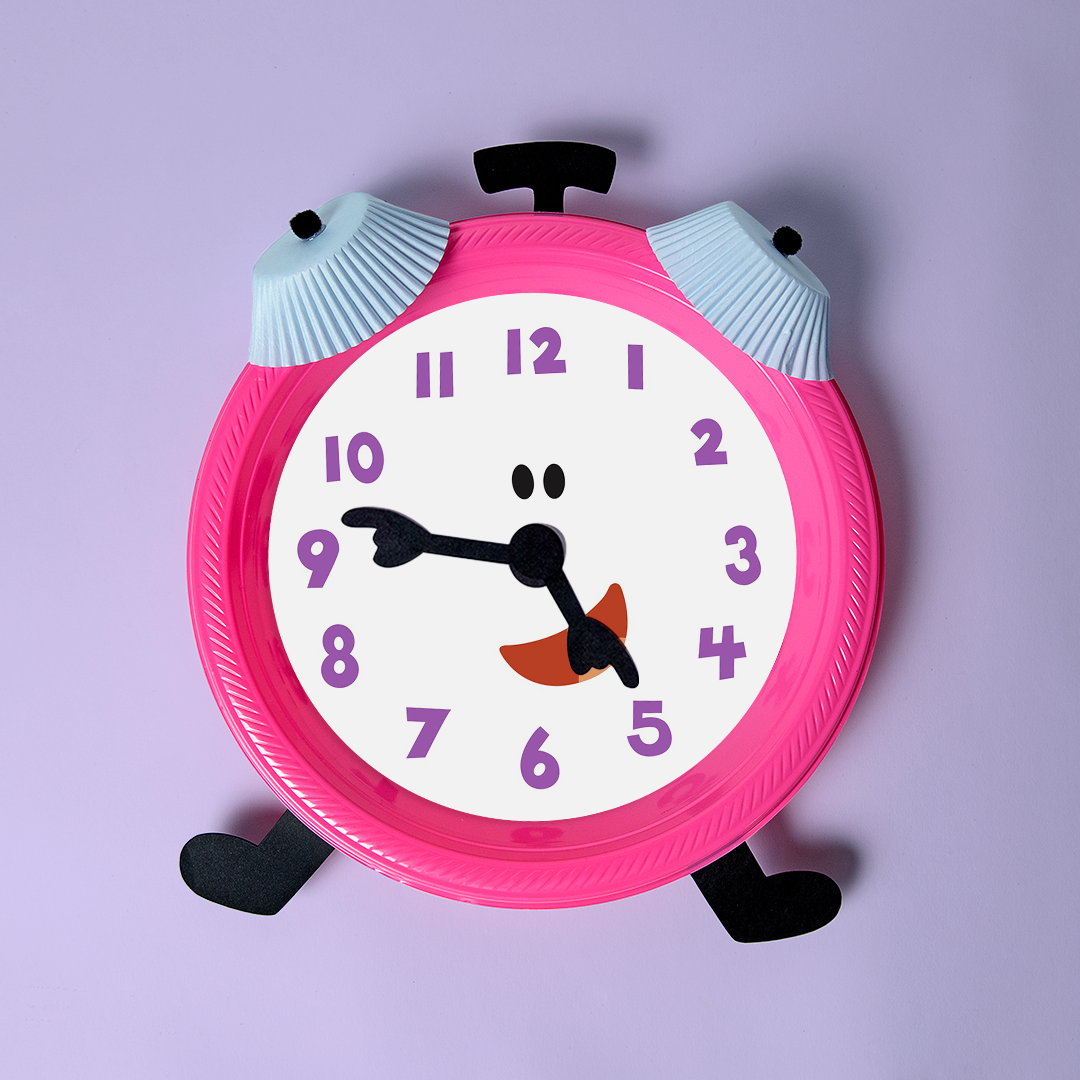 Get ready to tell time with Tickety Tock!