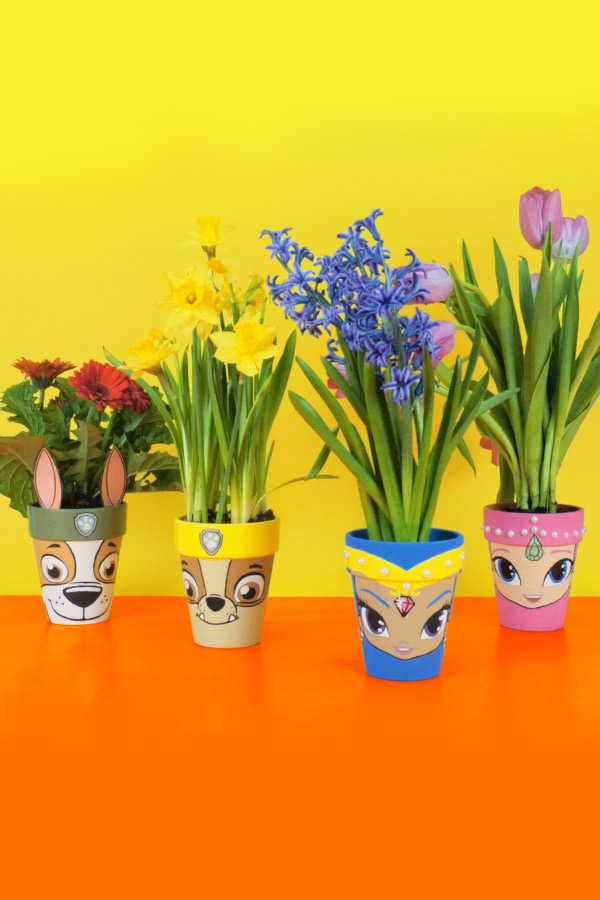 Spring has sprung and there's no one better to help celebrate the warm weather than your child's favorite Nick Jr. friends! These flower pots are the perfect activity for you and your kid to work on together.
What You'll Need
Printable templates (print below!)
2 Sheets carbon paper
1 4.5" Diameter clay pot
1 Scissor
White Glue
Yellow glitter glue
Purple glitter
Costume pearl embellishments
Paints (tan, blue, purple, pink, white, yellow, black)
3 Brushes (recommended sizes: 1/2, #1 & #5)
Pencil
Black marker
Black paint pen (fine point for detail work)
Masking tape
Toothpicks
How to Make
Step One: Download the template and print out onto 8.5×11 paper. Select your child's favorite character, or make all four!
Step Two: Use scissors to cut the template following cut marks.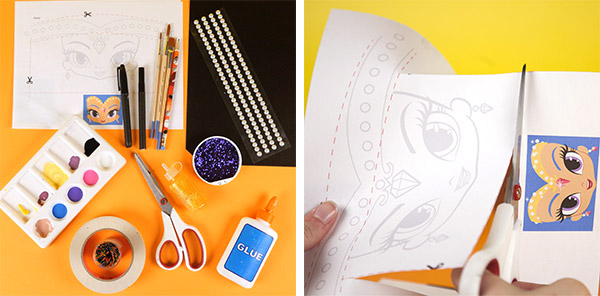 Step Three: Trace edge of the cut template pieces onto the back side of the carbon paper (the lighter side).
Step Four: Using masking tape, tape both the cut carbon paper and cut template to the clay pot. The black side of the carbon paper should face the clay pot.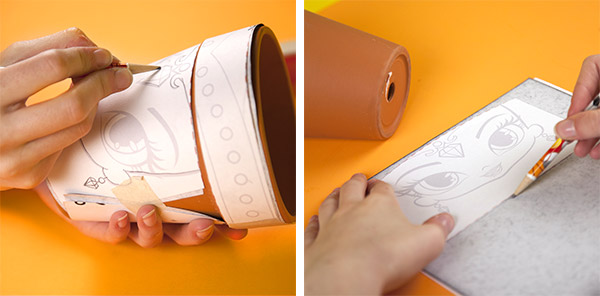 Step Five: Paint the image! Use a black paint pen for fine detail work and a black marker to finish off the outlines.
Step Six: Glue glitter to the lantern detail and add pearl embellishments to the headband. Set aside to dry.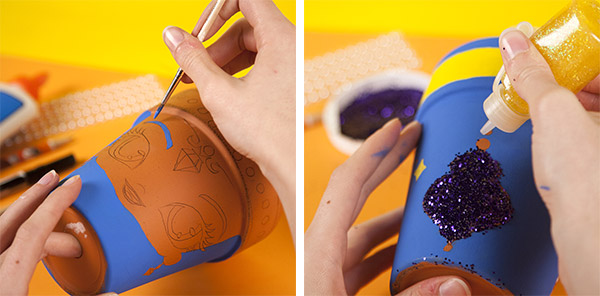 Step Seven: Transfer your favorite springtime plant into the newly crafted pot. Boom Zahramay!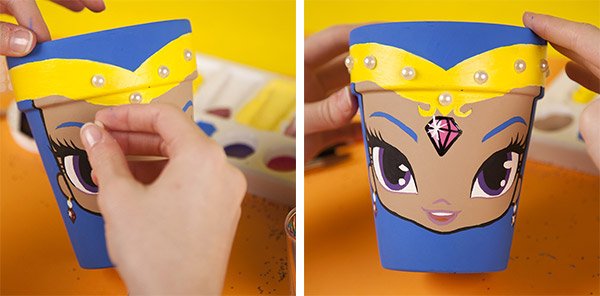 Watch more Nick Jr.! View the TV schedule here.