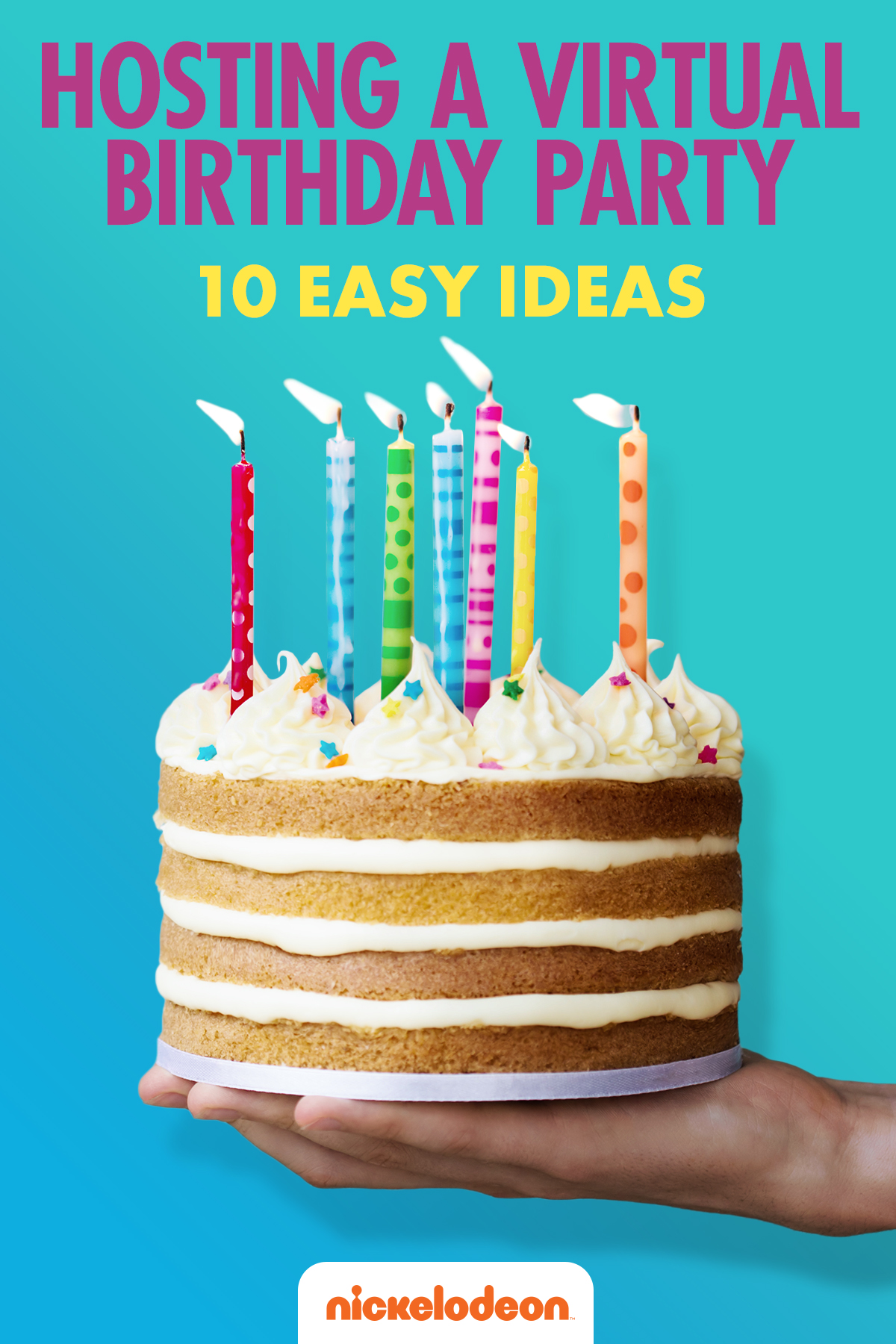 COVID-19 may have changed the way we celebrate, but it doesn't mean milestones need to be any less special! Here are 10 ideas to get your party started, no matter where you are.
1. Send a Personalized Birthday Call from their Favorite Character
Sign-up for the (completely FREE) Nickelodeon Birthday Club to schedule a personalized birthday phone call from one of 10 characters. Plus, the club provides hundreds of free birthday activities and ideas.
2. Host a Virtual Dessert Party
No birthday is complete without cake, right?! Prepare your virtual party guests with supplies to decorate their own cake or cupcakes, including printable toppers and wrappers like these. Cupcakes sound like too much work? We also love this easy dirt cup recipe, which is easy for all ages to follow.
3. Go All Out with DIY Decorations
We're talking ALL OUT. As in, streamer bomb your kid's bedroom while they're sleeping. Here are some of our favorite printable banners and decor.
4. Get Your (Virtual) Game On
While not every game translates to Zoom, we recommend this SpongeBob trivia game, charades, Alphabet Bingo (for our preschool crowd), or a good ol' fashion dance off using our Pup Pup Boogie game.
5. Provide Easy DIY Party Accessories to Virtual Party Guests
Party hats make everything more festive! These printable hats make it easy for everyone to show up dressed for the occasion. Bonus points if party guests jazz up their gear with silly glasses and costumes!
6. Host a Craft Party
Another great party activity that can be facilitated over Zoom is a craft tutorial. Ideally, hosts would send party guests the supplies they need in advance, but some of our reccos can be made using supplies often found at home. Browse our full list here. Favorites include our signature slime recipe, these garden terrariums, tie-dye, or this flashlight constellation craft.
7. Create a Birthday Mailbox
Ask family and friends to send you, the parent, a digital letter or card. Print these and put them in a special birthday mailbox or card box.
8. Birthday Scavenger Hunt
For preschoolers, create a Blue's Clues & You! inspired scavenger hunt to reveal a birthday surprise. For bigger kids, adapt this idea, or make it competitive and challenge virtual guests to compete remotely. Kids can run around the house looking for each item, and the first to complete the full list wins bragging rights!
9. Theme Virtual Get-Togethers with Customizable Zoom Backgrounds
Updating your background on Zoom is easy! Use our free Nickelodeon-themed backgrounds, or assign a theme to virtual party-goers and share these easy instructions for updating.
10. Create a Family Carnival
Just like at your kid's favorite party zone, set up themed stations around your house. One station could include a cup stacking challenge, another Pin the Badge on the Pup, a craft station, a spoon race… the ideas are endless!