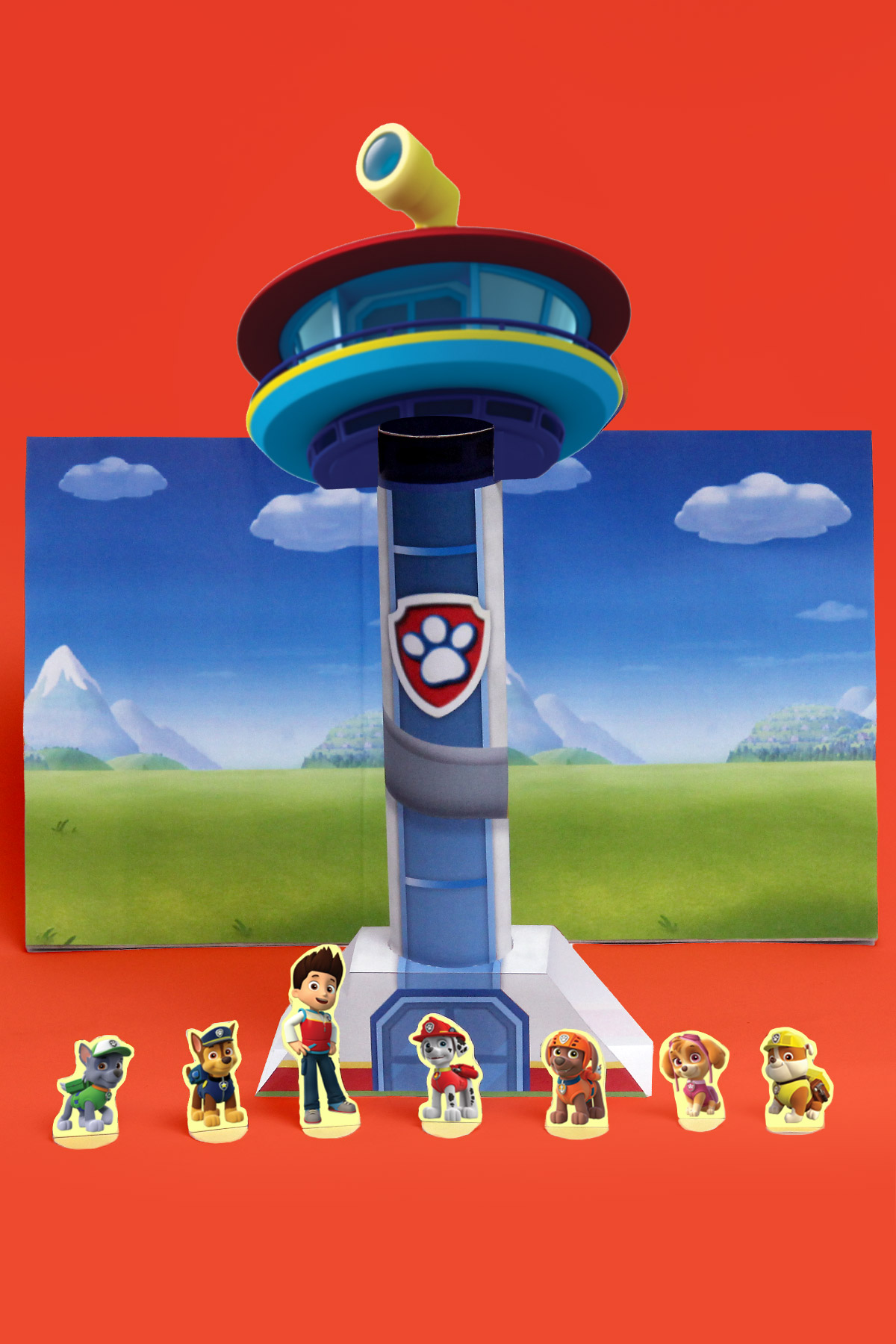 Turn a paper towel roll into the PAW Patrol Look-Out Tower for hours of creative play with the pups!
(Difficulty: Medium)
What You'll Need
Look-Out Tower theater templates (print below)
Scissors
Glue
Paper towel roll
Cereal box
How to Make
Step One: Print the PAW Patrol Puppet Theater templates on card stock or heavy weight paper, and cut out all the pieces.
Step Two: Create the base of the tower by folding along the solid lines until the shape is formed. Affix with glue.
Step Three: Wrap the tower template around the paper towel roll. Place the paper towel roll into the base created in Step 2.
Step Four: Attach the tower top to the roll by sliding paper towel roll into the slits created into the template.
Step Five: Break apart a cereal box and glue the background templates to the cereal box.
Step Six: Fold the puppet template in half, fold up along the solid lines at the base of the template. Glue in the center so the puppet will be double-sided. Do not glue the base. Repeat this step to create all other puppets.
Step Seven: Place the tower in front of the background and put on a show with the PAW Patrol pups!