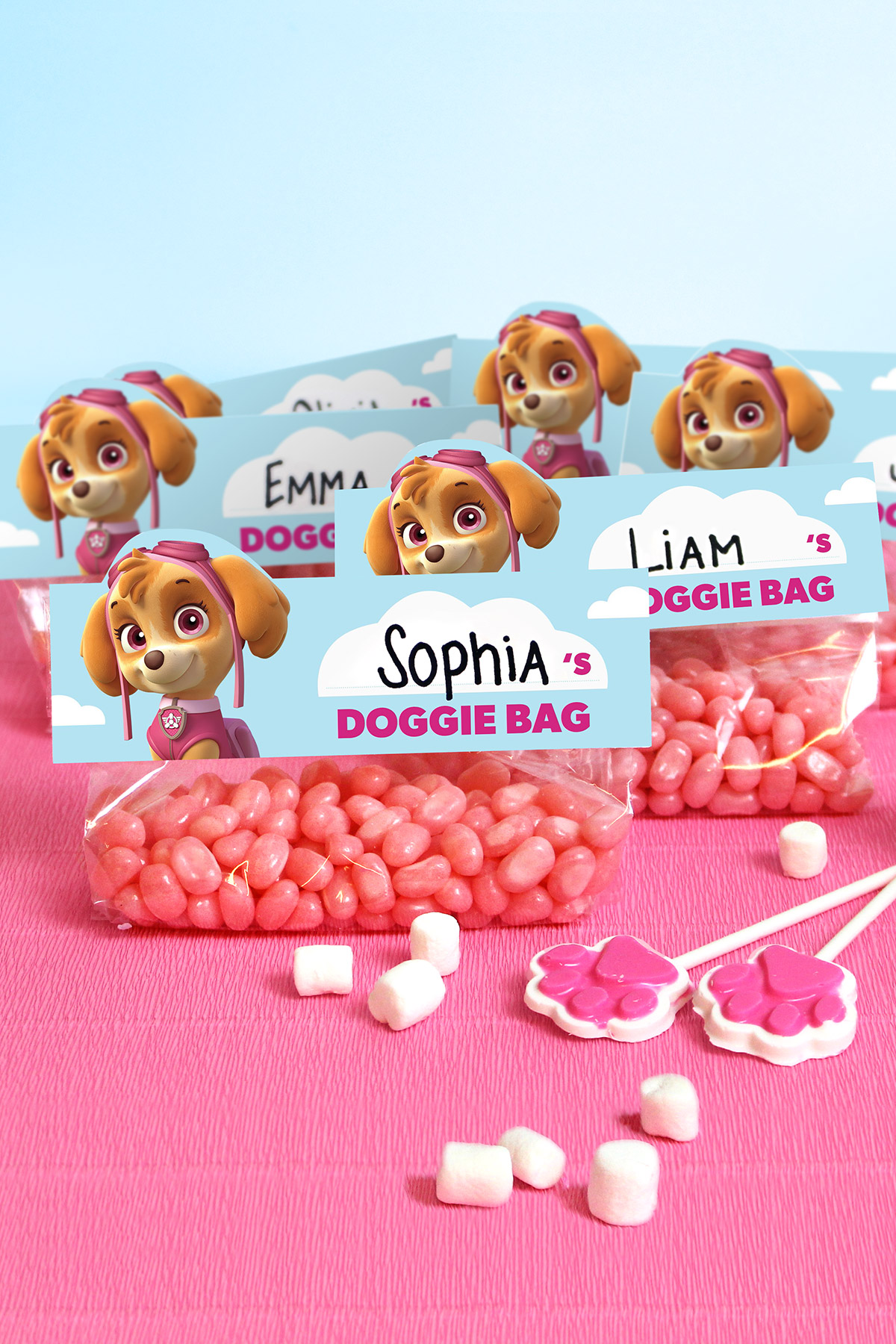 When all party pups gotta fly from your child's PAWsome, Skye-themed birthday party, make sure you send them home with their tails wagging. Just print and cut these toppers and use them to seal cellophane bags to create the perfect personalized Skye-worthy snack packs.
To make the day even more pup-tastic, schedule a personalized phone call from Skye (or one of 10 additional characters) when you join the Nickelodeon Birthday Club. It's free and easy!
Can't get enough Skye birthday planning tips, party goods, activities and recipes? Check out the Skye Birthday Party hub!