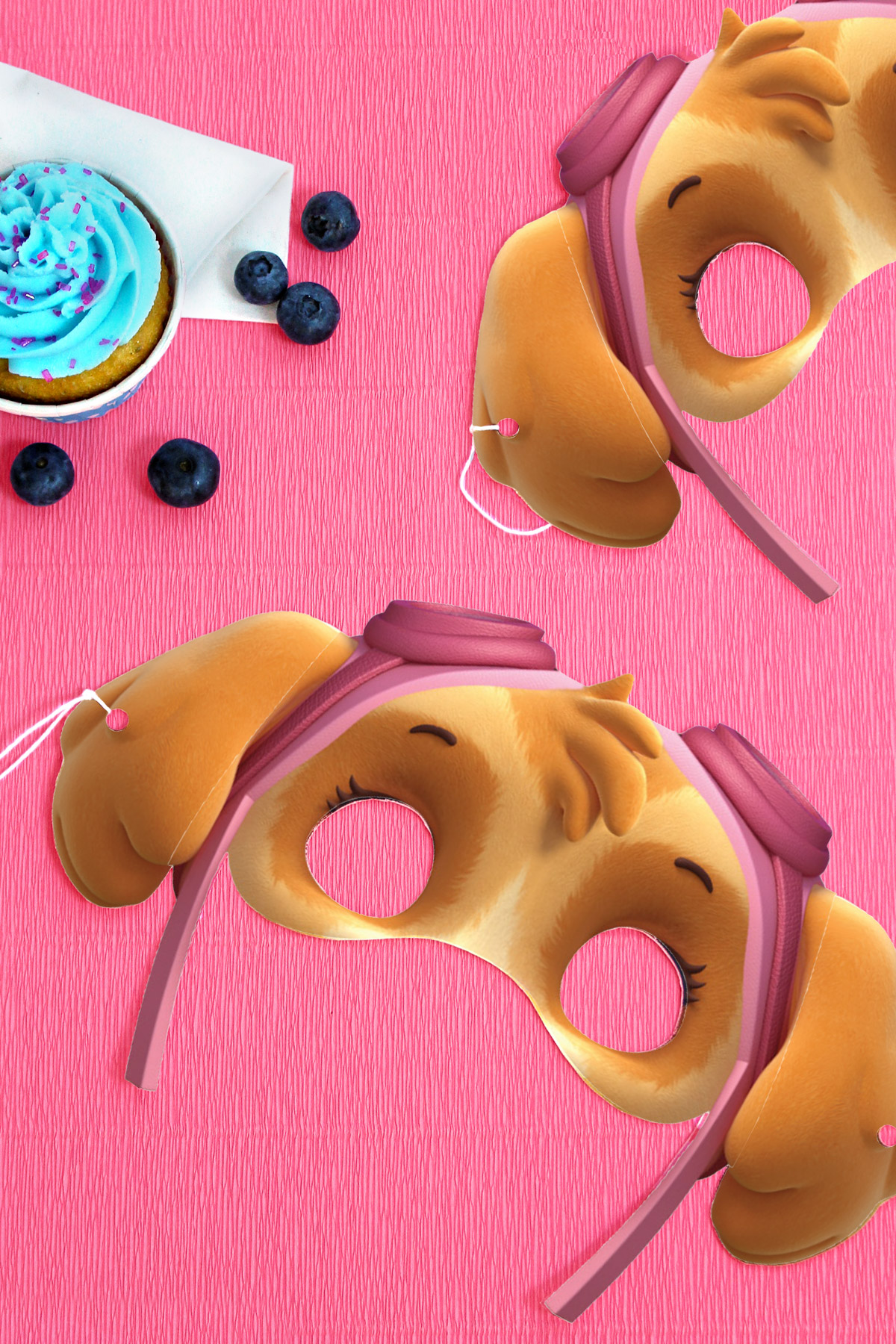 Assemble these DIY masks by gluing or taping the ear and eye pieces together, then punching holes for the ears and tying string through the holes.
As guests arrive to your kid's Skye-themed birthday party, make sure they each get a mask. Once all party pups don their aviator goggles and doggie ears, you can begin the party activities and even stage an impromptu photoshoot!
To make your Skye-themed birthday even more PAW-some, schedule a personalized phone call from Skye (or one of 10 additional characters) when you join the Nickelodeon Birthday Club. It's free and easy!
Can't get enough Skye birthday planning tips, party goods, activities and recipes? Check out the Skye Birthday Party hub!