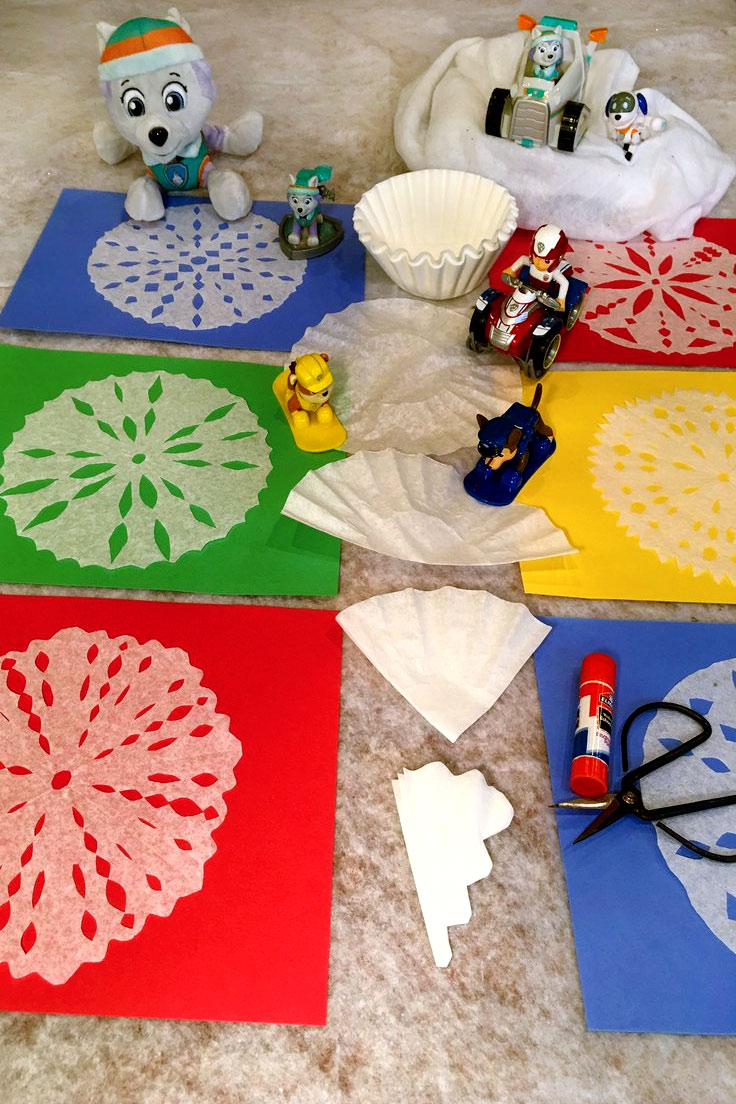 Have a PAW-some winter play date with this simple snowflake activity! Perfect for you to make together with your little ones.
(Difficulty Level: Easy)
What You'll Need
Coffee filters
Kids scissors
Construction paper
Glue stick
How to Make
Step One: Flatten out one coffee filter at a time, then fold in half. Fold in half two more times. At this point, the filter will look like a triangle.
Step Two: Cut small triangle shapes into the folded edge (not the open edge) and trim the top folded edge to create a scalloped look. Get creative with your cuts so each snowflake is unique!
Step Three: Gently unfold to reveal your beautiful snowflake.
Step Four: Glue each snowflake to a piece of construction paper to make a one of a kind piece of art.