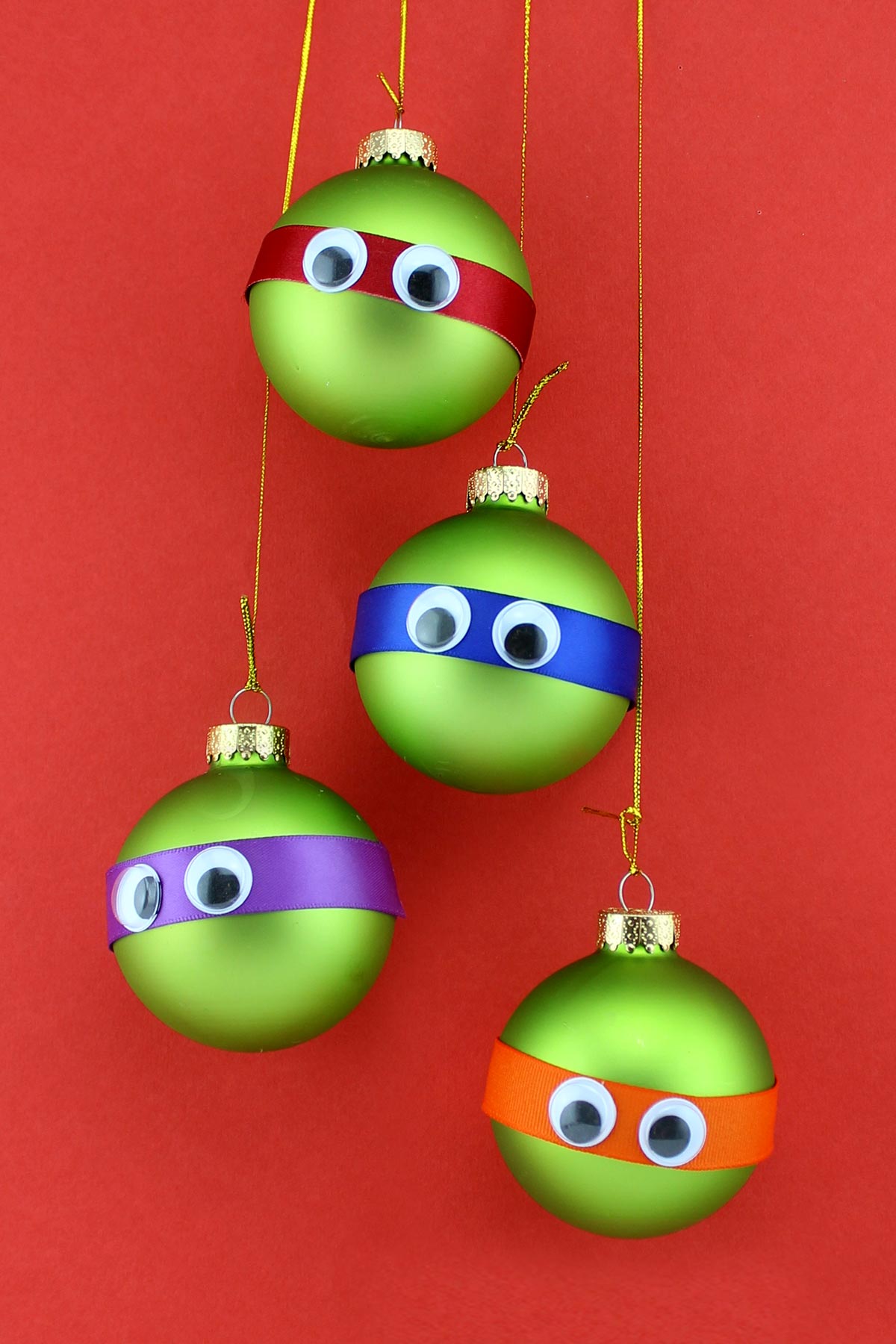 The house somehow feels a little safer with these guys watching over your living room from their Christmas-tree vantage point. You won't believe how simple they are to make:
(Difficulty Level: Easy)
What You'll Need
4 Green, ball-shaped ornaments
4 colored ribbons (blue, orange, red, and purple)
8 Googley eyes
Glue stick
How to Make
Step One: Measure the blue ribbon around the middle of one of the ornaments, cutting the ribbon where its two ends meet.
Step Two: Using the glue stick, secure both ends of the ribbon around the middle of the ornament.

Step Three: Glue two googly eyes onto the ribbon.
Step Four: You've made Leonardo! Repeat the first three steps to make the other turtles.

Watch more Nickelodeon! View the TV schedule here.