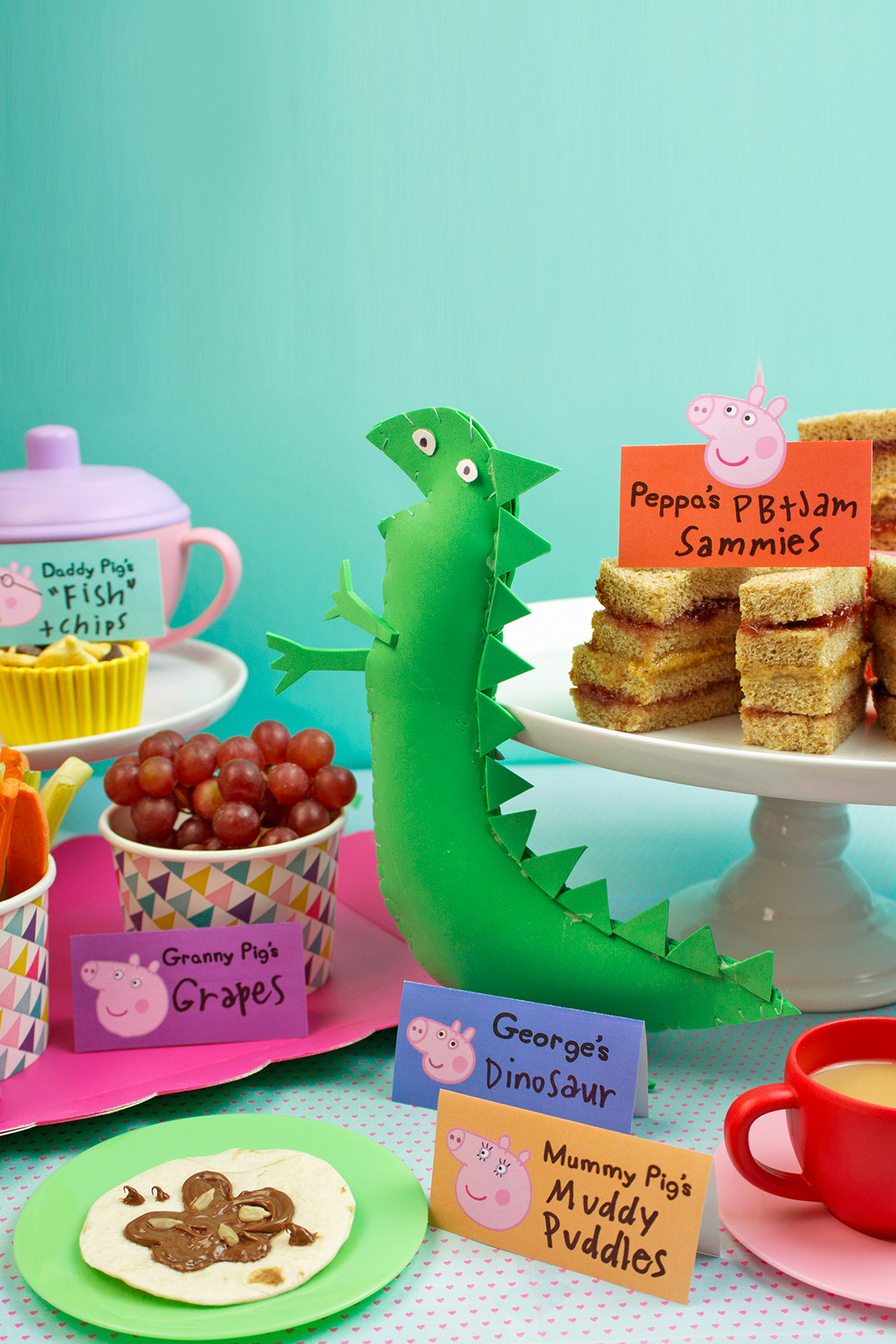 A Peppa Pig tea party is a tea-riffic way to spend an afternoon play date. Not only can it help teach your child table manners and expand their imagination, but it can also be a great, silly bonding experience for everyone involved. Go ahead and pig out on these Peppa-themed foods while you, your child, and their friends chit-chat. And don't forget–pinkies up!
What to Make
Mummy Pig's Muddy Puddles: Kids can have fun making this "muddy" snack based on Peppa's favorite playtime activity! Just spread some peanut butter or chocolate spread on a whole wheat tortilla and drop in a few of your favorite nuts for protein.
Peppa's PB + Jam Sammies: Cut a classic PB&J into bit size pieces for a kid-friendly take on the tea time finger sandwich!
Granny Pig's Grapes: Simply fill a cup with grapes for a nutritious treat!
Daddy Pig's Fish + Chips: Goldfish and chocolate chips make for a punny spin on the authentic British dish. Your little one will love it.
Grandpa Pig's Veggie Sticks: Chop up some carrots and celery to munch on. You can dip them in peanut butter or hummus for the ultimate parTEA snack.
Cheers!
Make your child's birthday extra special by setting up a personalized phone call from their favorite Nick character when you join the Nickelodeon Birthday Club. It's free and easy!
Watch more Nick Jr.! View the TV schedule here.