Do you wish you had the perfect, time-tested summer activity to do with your preschooler? Grab a plain white t-shirt and add some rainbow magic! Your child can proudly wear their creation as they hike, bike, and play in the summer sun. Follow these easy steps to bring the bold colors of Zahramay Falls to your child's wardrobe.
What You'll Need
White t-shirt
Iron-on decal (print  below!)
Iron
Rubber bands
Dye
Plastic squeeze bottles
Gloves
How to Make
Step One: Prep the supplies and shirt: Fill the plastic bottles with water and dye. Fold the t-shirt in an accordion fold, like a fan. This will help create white banding when the dye is applied.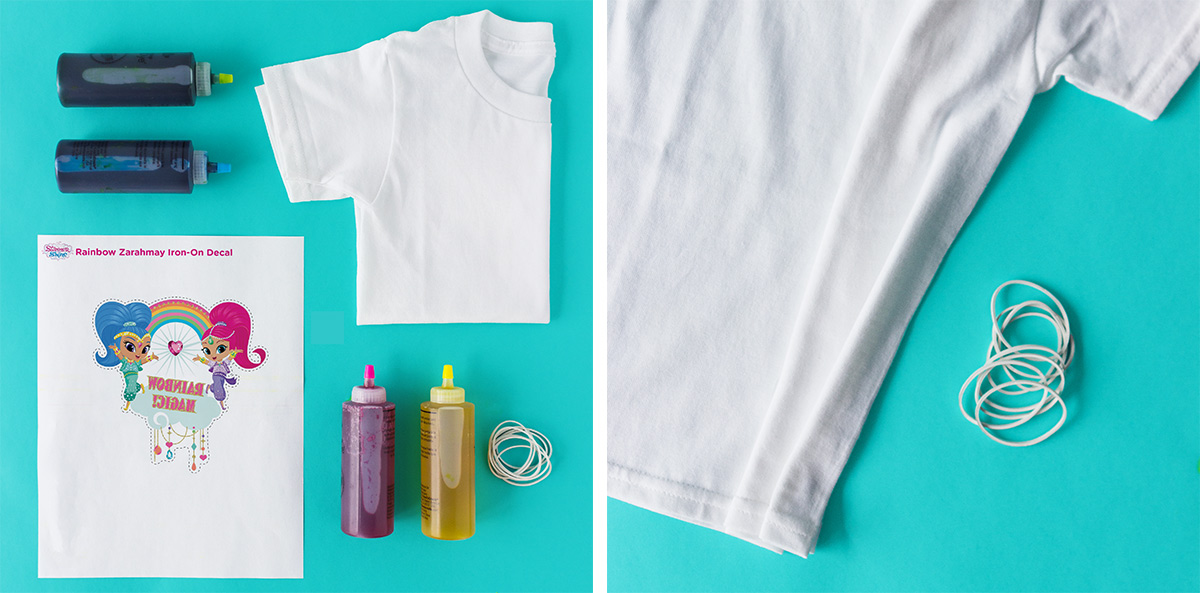 Step Two: Gather the folded t-shirt into bunches, about 1.5 inches apart. Secure the bottom edges with rubber bands.
Step Three: Squeeze one color of dye on each bunch, being careful to stay within the confines of the rubber-banded sections.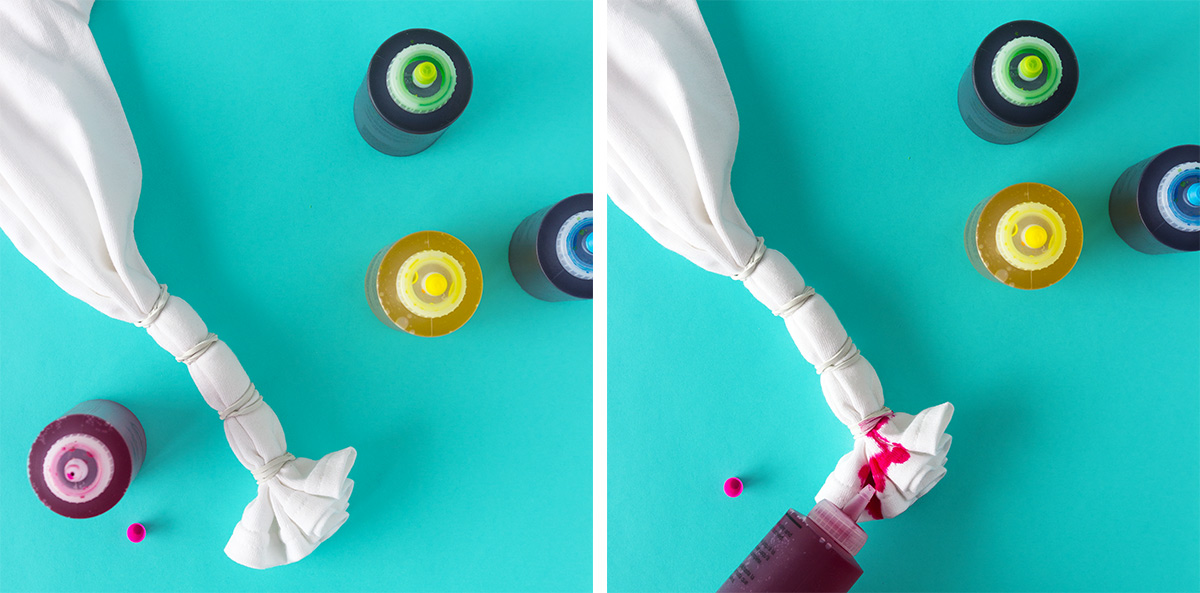 Step Four: Cut the rubber bands and rinse the shirt. After washing and drying the t-shirt on "delicate" wash and dry settings, print the decal on iron-on paper and follow the instructions on the paper's box to add to the t-shirt.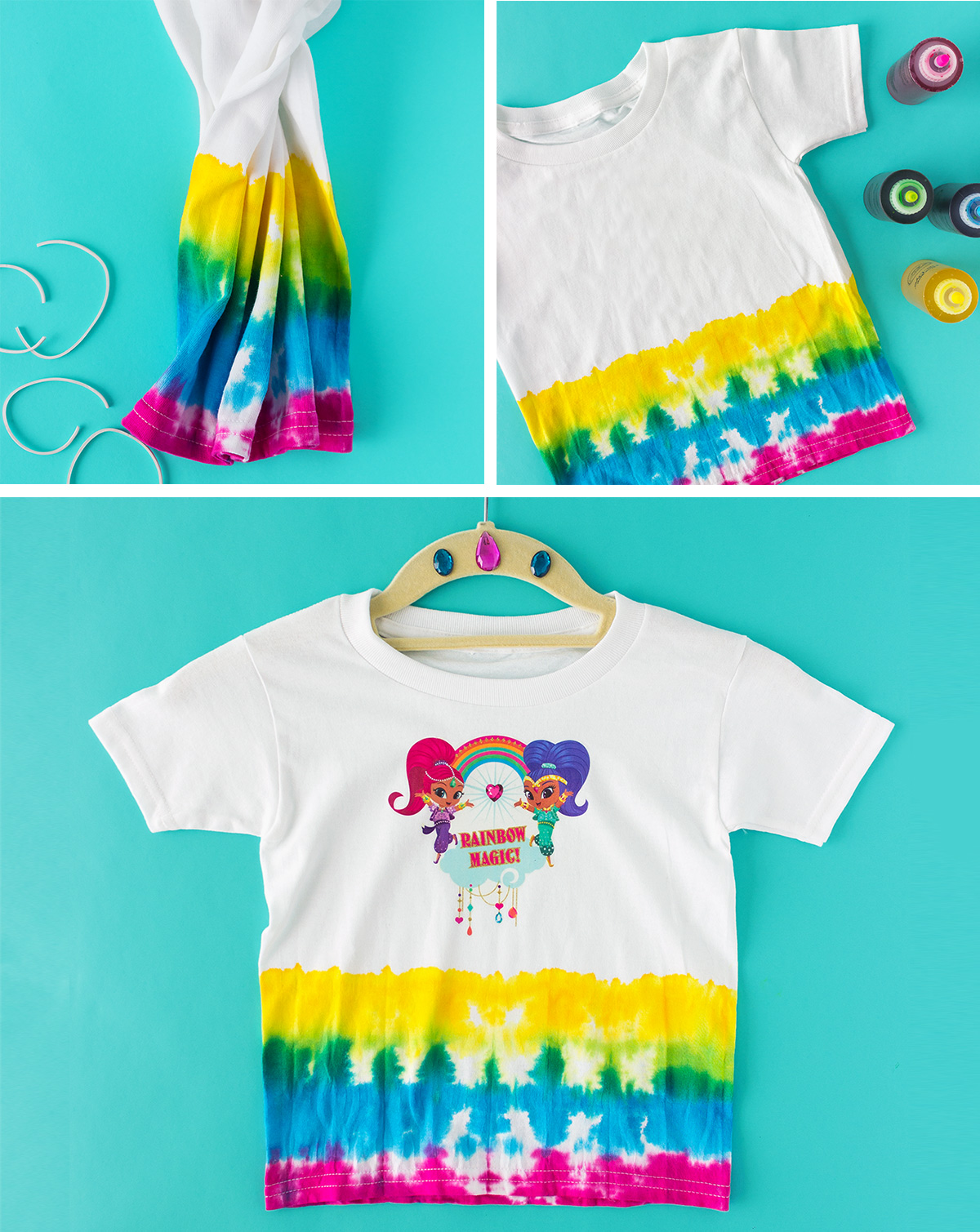 Kids will be zahramazed at their magical designs!