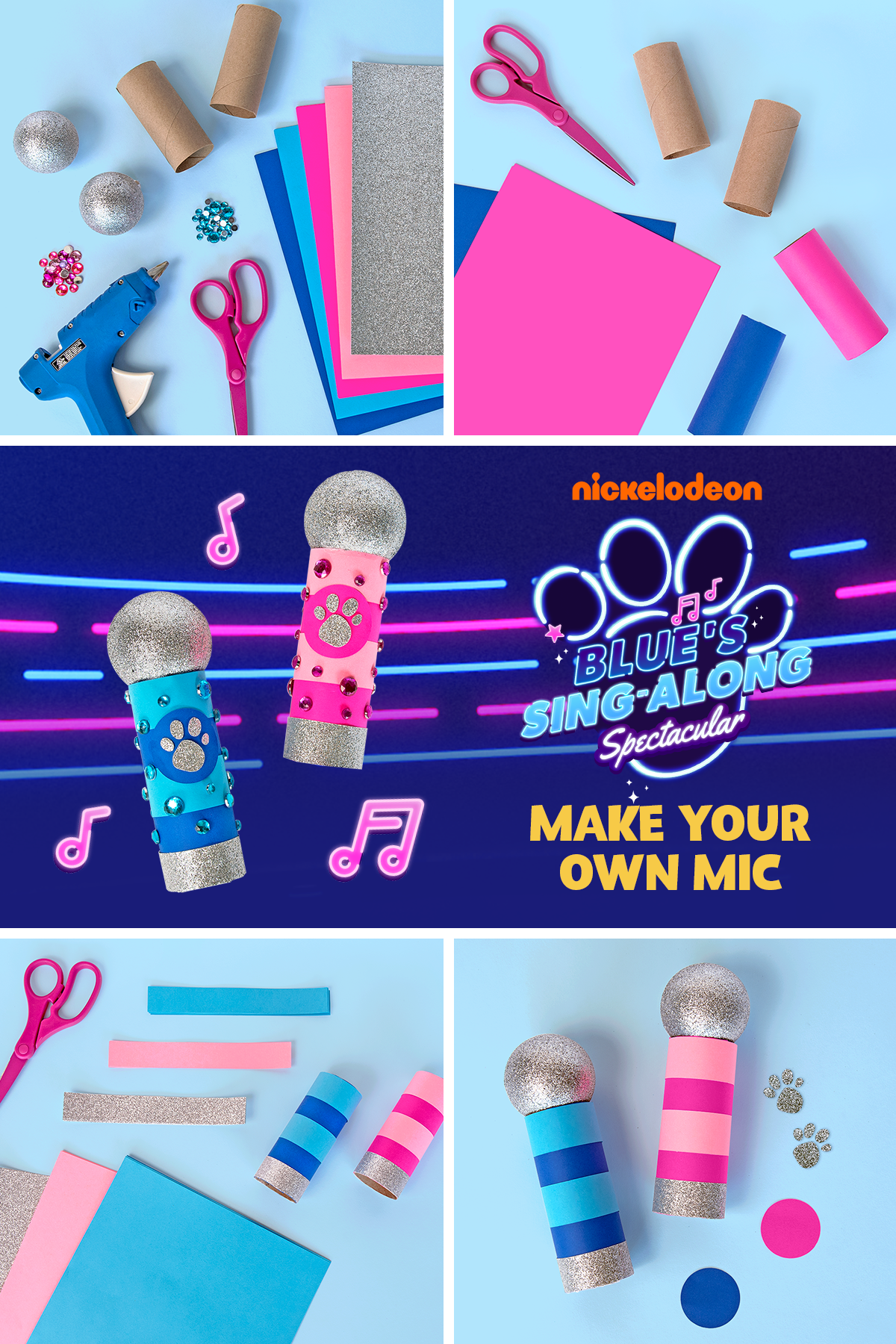 In honor of the Blue's Clues & You! Singalong Spectacular, make a mic for Blue and Magenta and your kid will be ready to sing!
What You'll Need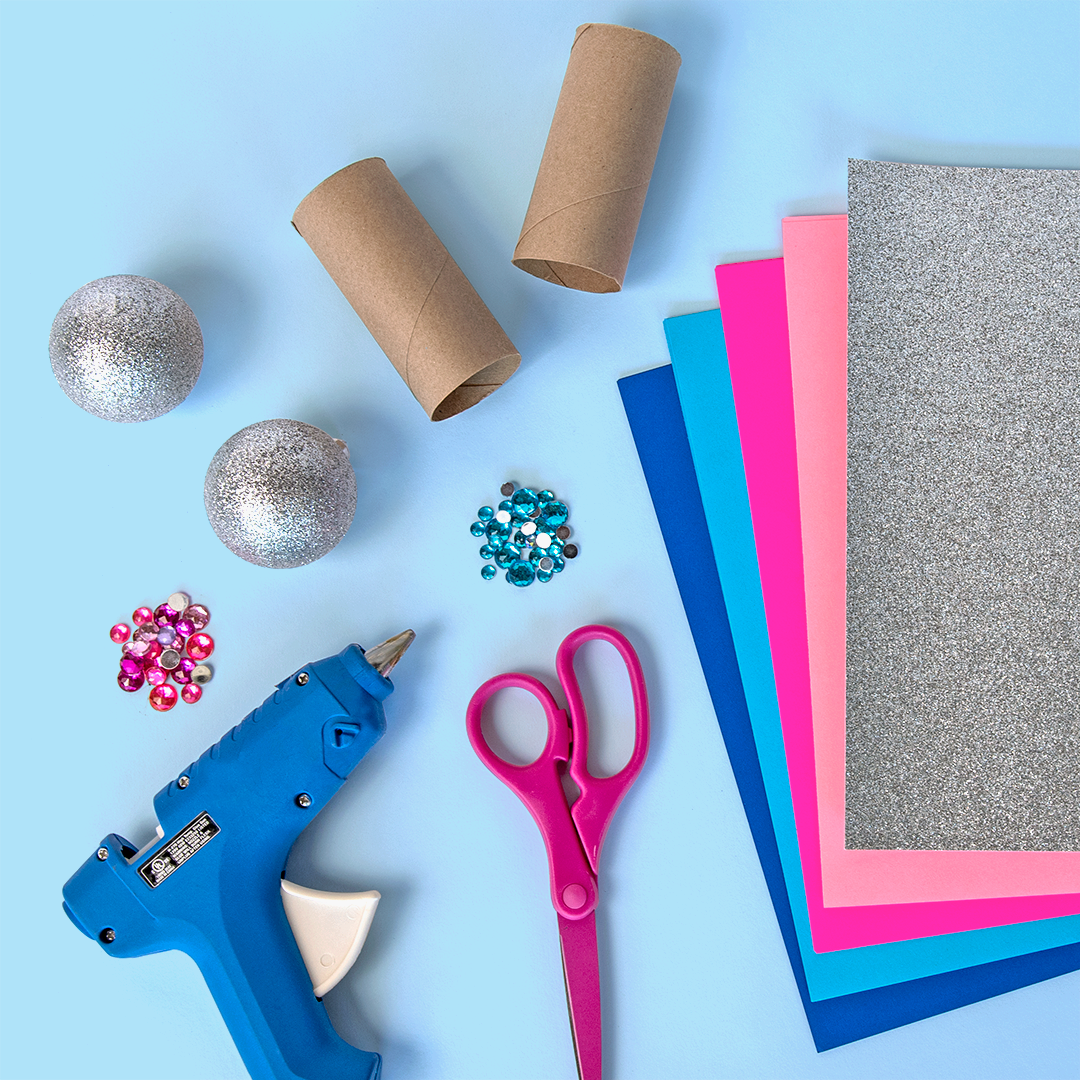 2 Toilet Paper Rolls

Colored Paper (pink and blue)

Glue Stick

Hot Glue

Glitter

Round Tree Ornament (shiny or glittery preferred!)
How to Make:
Step 1: Cover one toilet paper roll with blue paper and another with pink paper. Use glue stick to secure in place.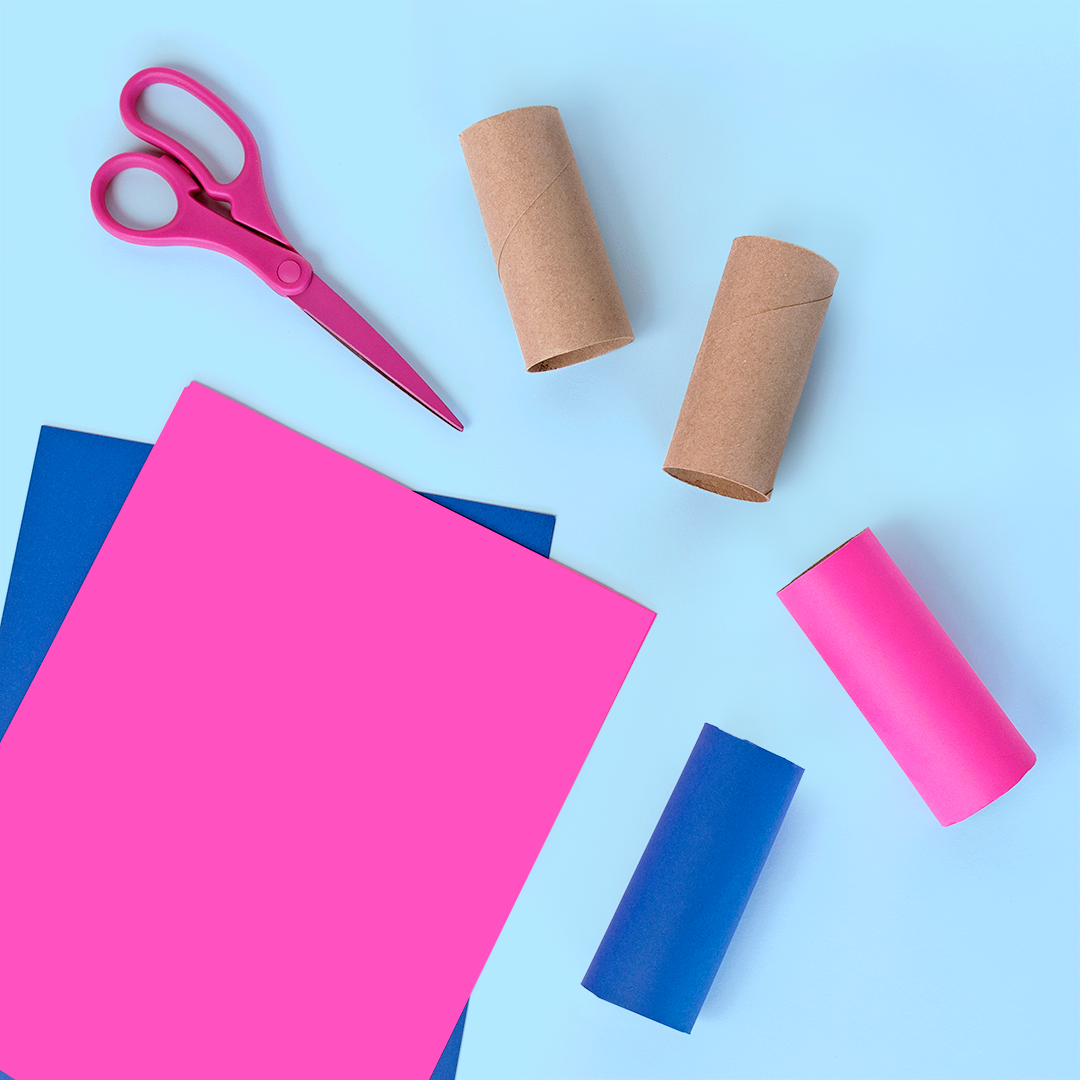 Step 2: Cut out strips of different colored paper and add stripes.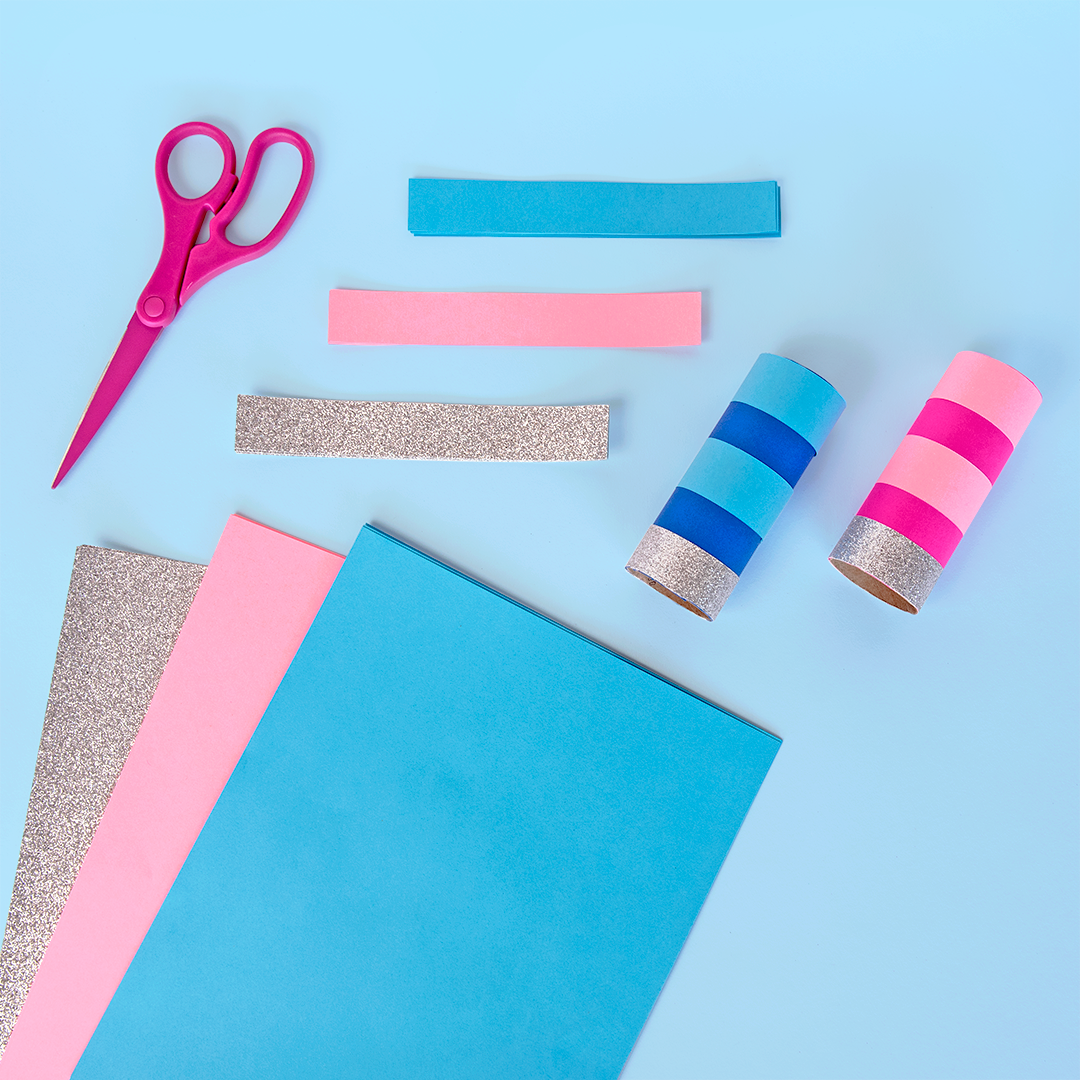 Step 3: Have a grownup hot glue the round tree ornament to one end of the tube.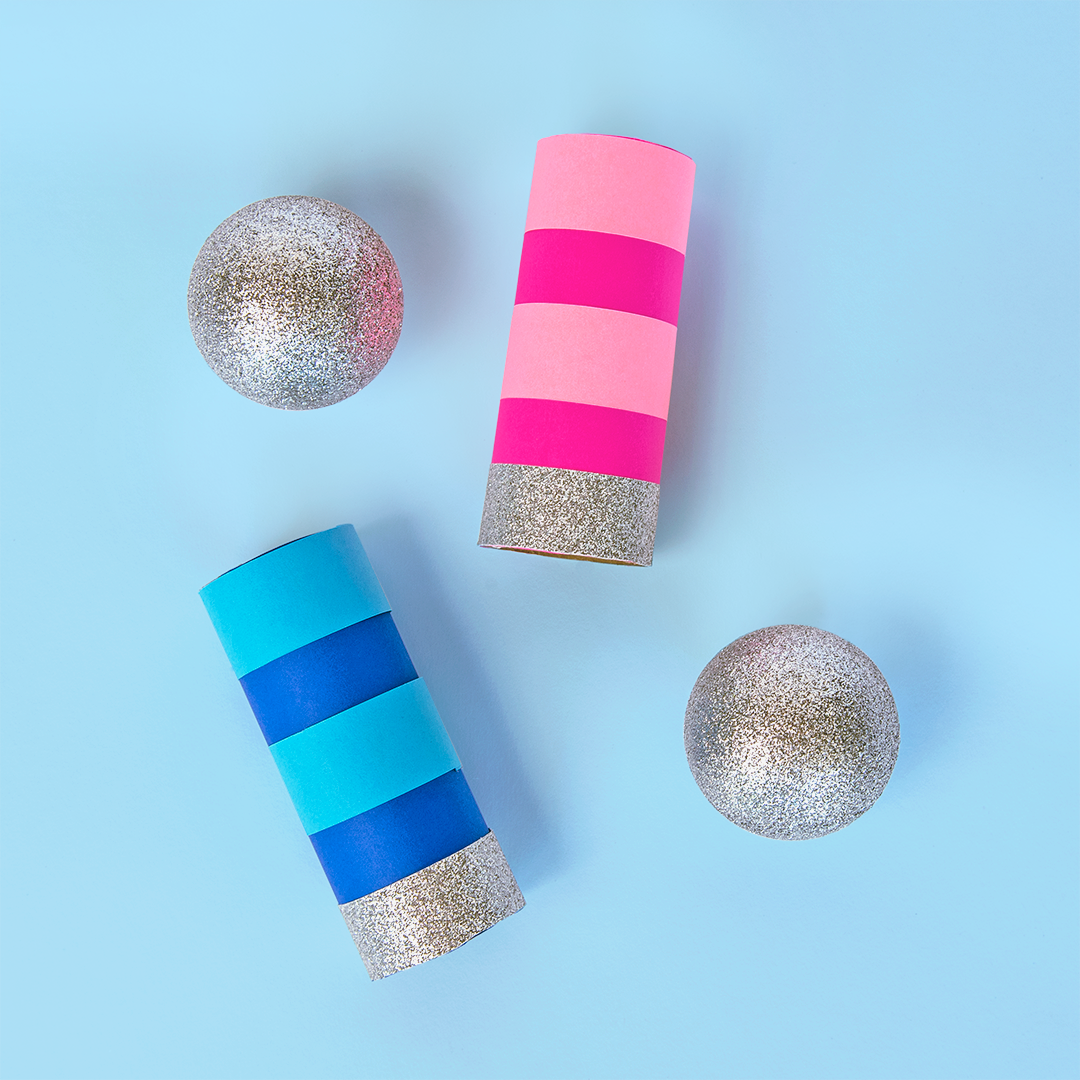 Step 4: Embellish any way you like with markers, gemstones, or more glitter.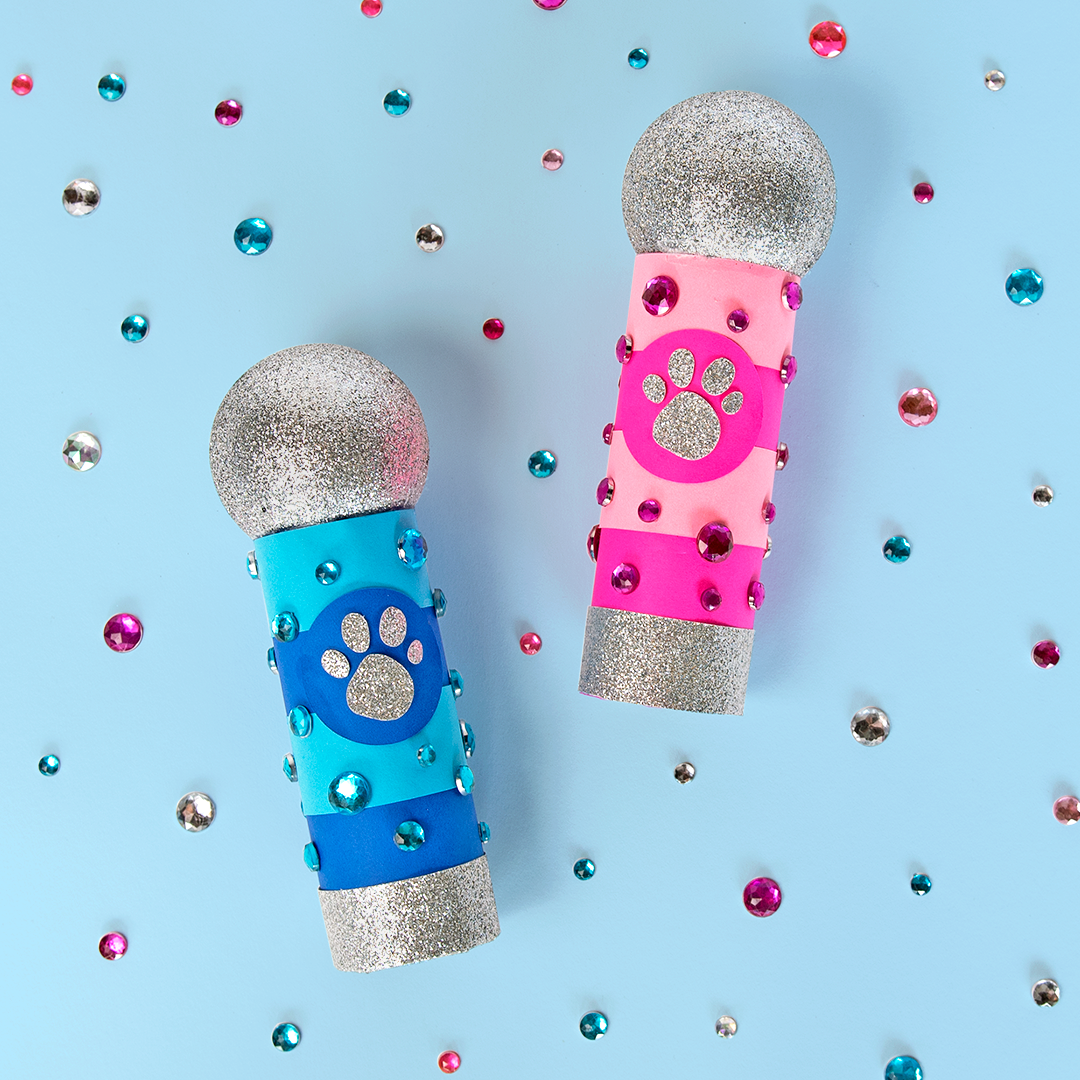 Step 5: Do a mic test in the spotlight!