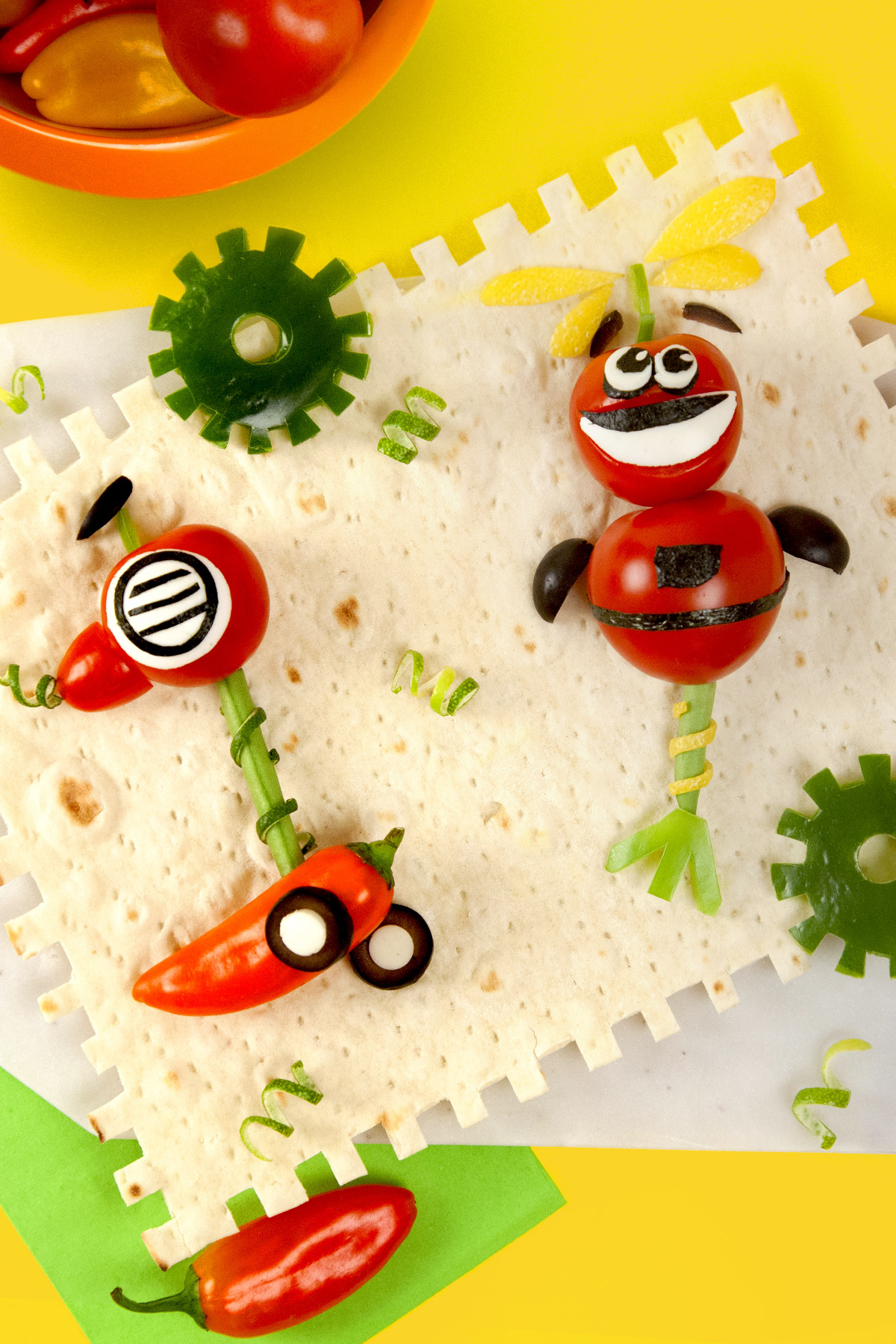 Whirly and Ray are always ready for action when Rusty's in a jam and needs a handy helper (or two!). Now, they're here to help you create a silly and nutritious afternoon snack for your kids:
What You'll Need
Kitchen scissors
Paring knife
3 Campari tomatoes (for Whirly's body)
4 Black olives
2 Green beans
1 Chopstick
1 Lemon
1 Lime
1 Orange bell pepper
1 Green bell pepper
1 Quarter-inch pastry piping tip
1 Hard boiled egg, peeled, halved, with yolks removed (substitute firm tofu, cooked)
1 Sheet lavash bread
1 Sheet nori
1 Mini bell pepper (for Ray's body)
1 Cherry tomato (for Ray's face)
How to Make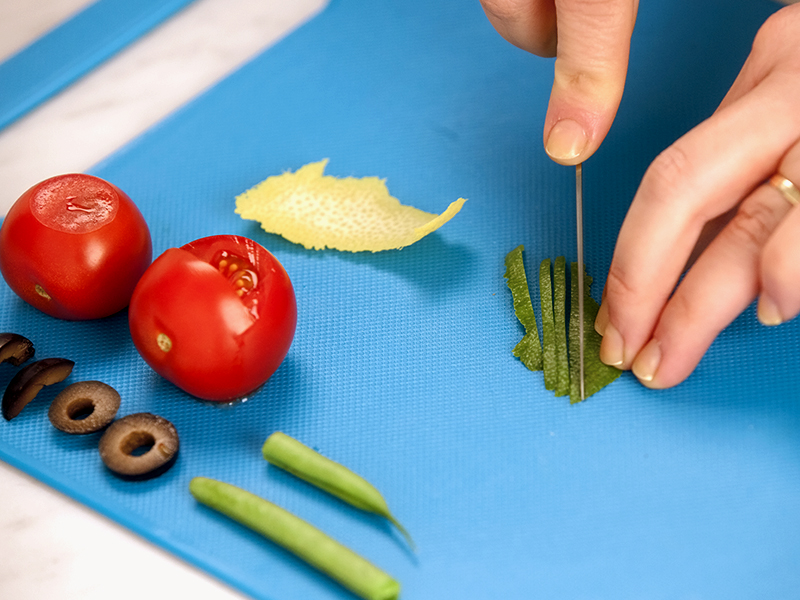 Step One: Using scissors and paring knife, cut and prep vegetables:
Cut a small flat surface on the back of all three tomatoes. On one tomato, cut a wedge for Whirly's mouth. Cut a second flat back on one of the other tomatoes.
Slice 4 black olives width-wise into rings.
Cut green beans into two pieces, one larger than the other.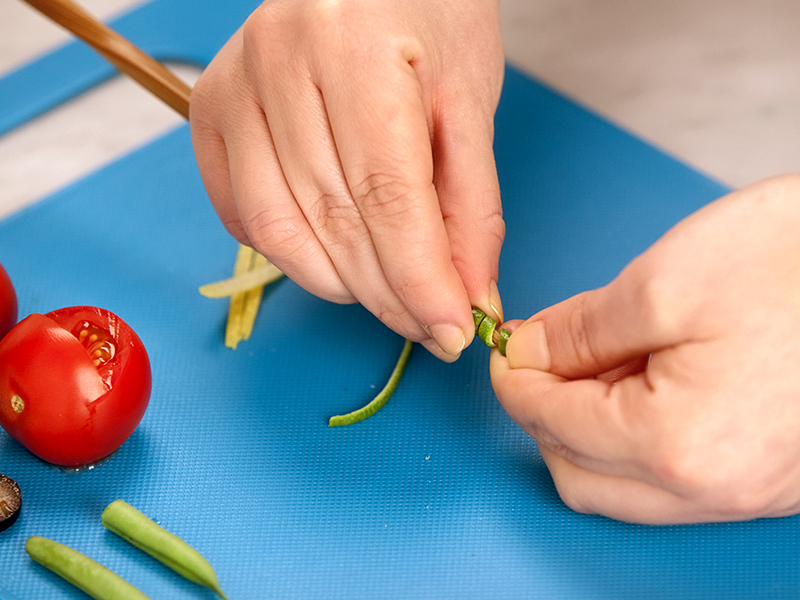 Peel lemon peel into long, 1/2″ strips and cut into four petal shapes for propellers. Thinly slice remaining strips and curl around chopstick.
Peel lime peel into long zest strips, then slice and curl around a chopstick.
Slice and cut orange and green bell peppers into gear shapes, using photos for reference.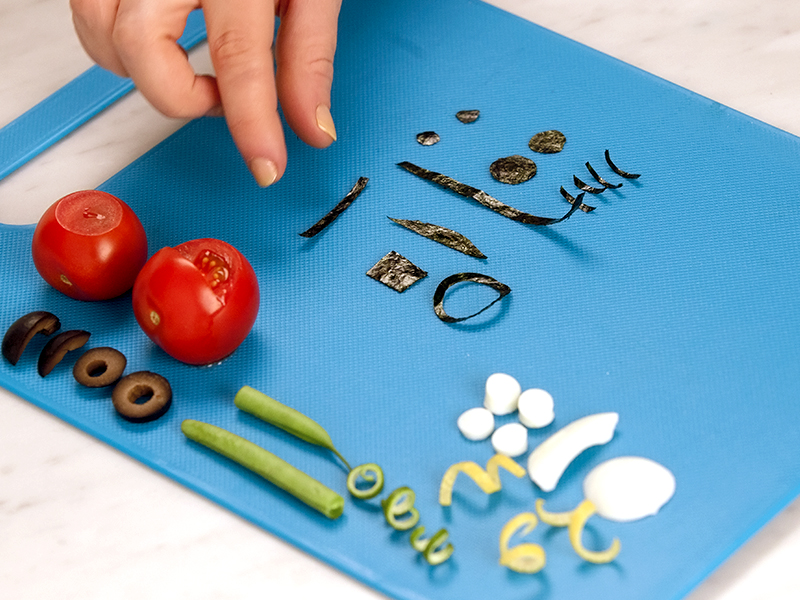 Step Two: With piping tip, cut four circles from one side of the egg white. Slice off tip of the egg to make one larger circle. Then, cut a larger smile shape from the remaining white, using the above photo for reference.
Step Three: Cut notches into all four edges of lavash bread with a paring knife. Cut shapes from the nori sheet for the eyes, stomach, belt and mouth, using the photo for reference.
Step Four: Start assembling Ray with larger piece of green bean with lime twists. Connect his body by inserting the bottom of the green bean into the top of the mini bell pepper. Insert the top of the green bean into the bottom of the tomato.
Step Five: Place egg top on flat surface of tomato and add nori face. Add cut cherry tomato, lime curl, and olive slice to complete face.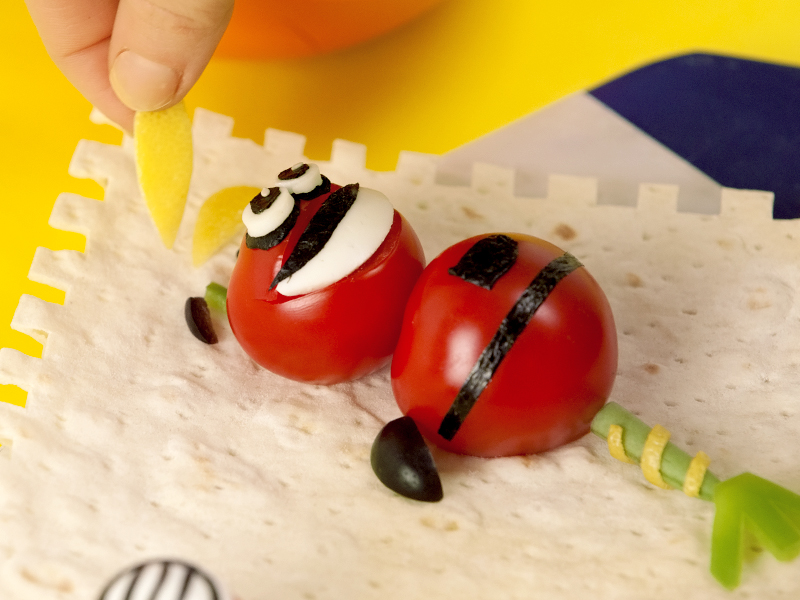 Step Six: Assemble Whirly 's body by stacking 2 Campari tomatoes. Add egg white mouth and nori cut outs for the face, olives for arms and lemon zest for propellers. Finish other detailing as pictured!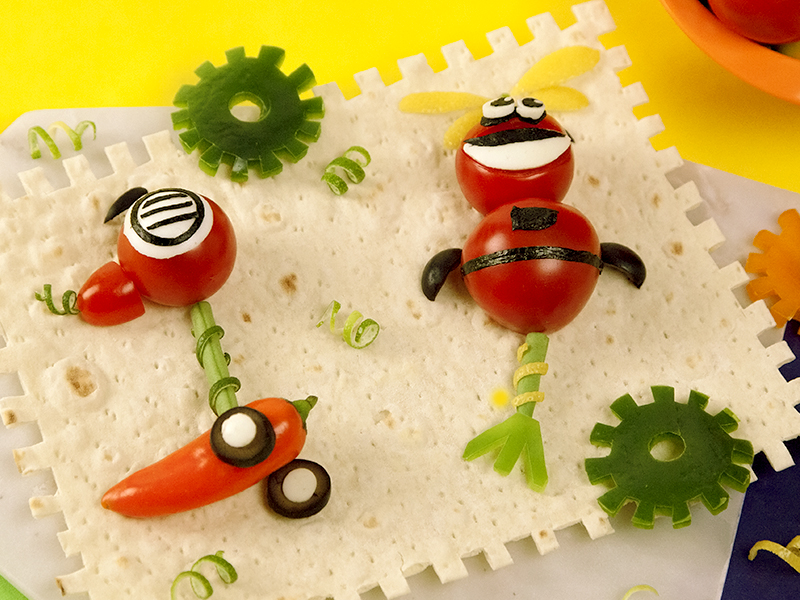 Step Seven: Carefully place robots on Lavash and decorate with bell pepper gears and remaining lemon and lime zest curls.
Congratulations! You've combined and designed to create one delicious and healthy snack!