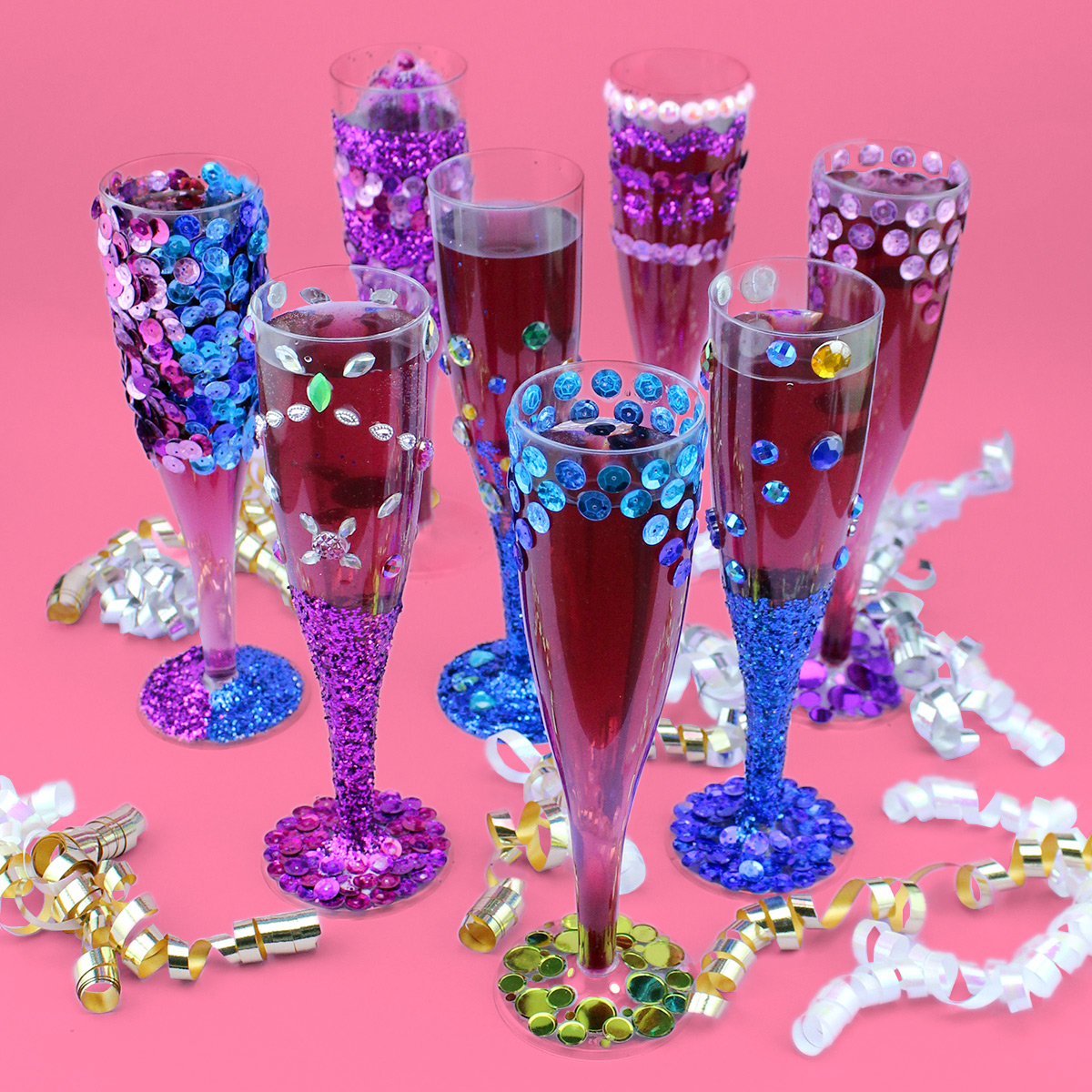 These DIY dazzling drinking glasses will be the toast of the town.
(Difficulty Level: Easy)
What You'll Need
Plastic champagne flutes
Masking tape (at least 1 1/2-inches-wide)
Elmer's glue
Assortment of sequins, rhinestones, and glitter (pink and blue)
How to Make
Step One: Apply masking tape around the mouth of each flute so that the top inch and a half of the flute, below the rim, is completely covered. This will prevent your little one from applying glitter too close to the "sipping zone."
Step Two: Use glue and assortment of sequins, rhinestones, and glitter to decorate freely.
Step Three: Allow at least two hours to dry before filling with your little genie's favorite fizzy drink. Boom Zahramay and Happy New Years!