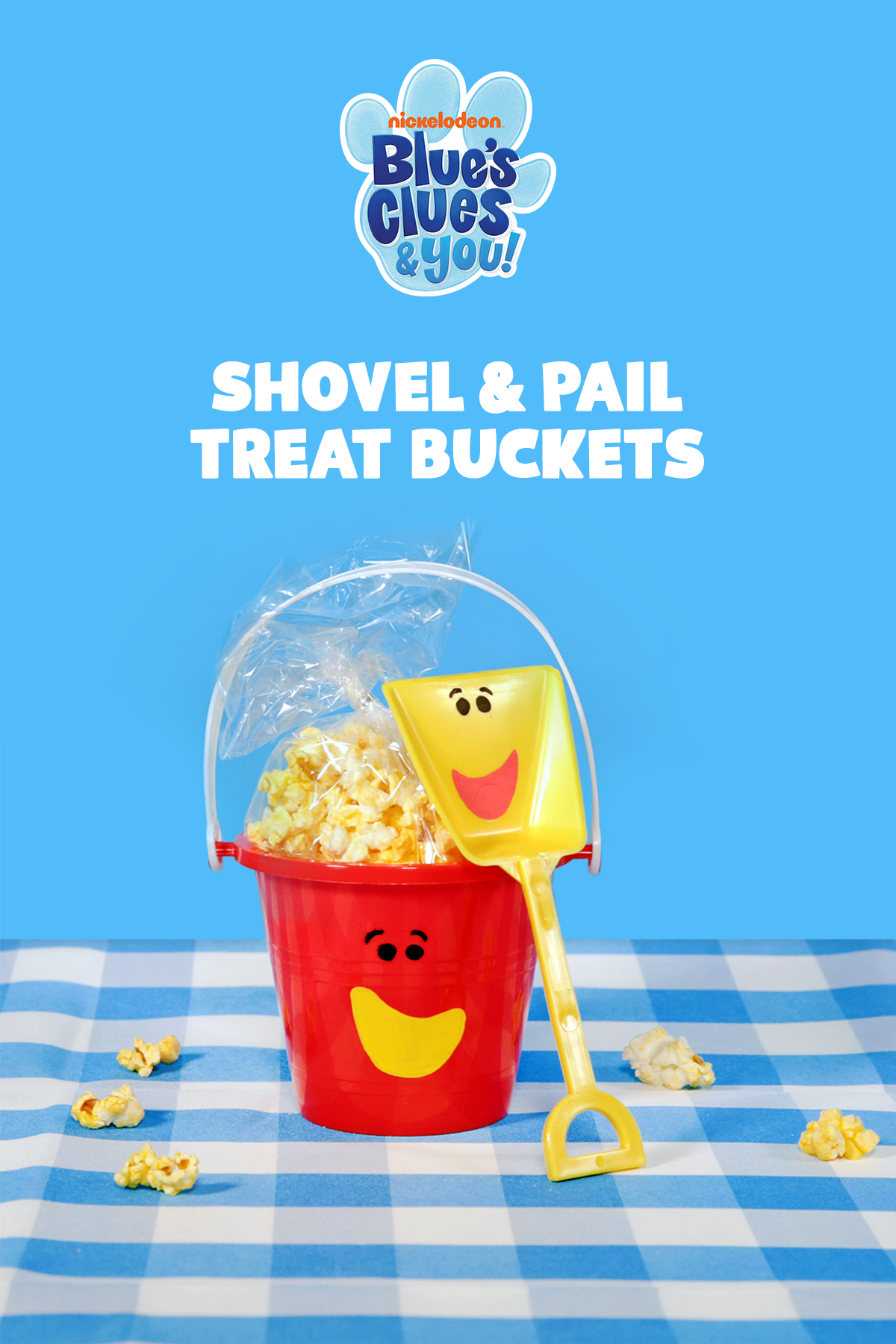 We're big fans of a good ol' fashion dollar store hack, and this one might be a new fave!
Basic primary colored sand toys easily transform into Blue's friends Shovel and Pail with help from a permanent marker. These make great treat buckets — or even goody bags– at a party, as well as great play toys for the sandbox.
Here's how to make them:
Supplies
Paint pens in black, yellow, and pink 

Red pails

Yellow shovels

Party favors of your choice (we chose popcorn)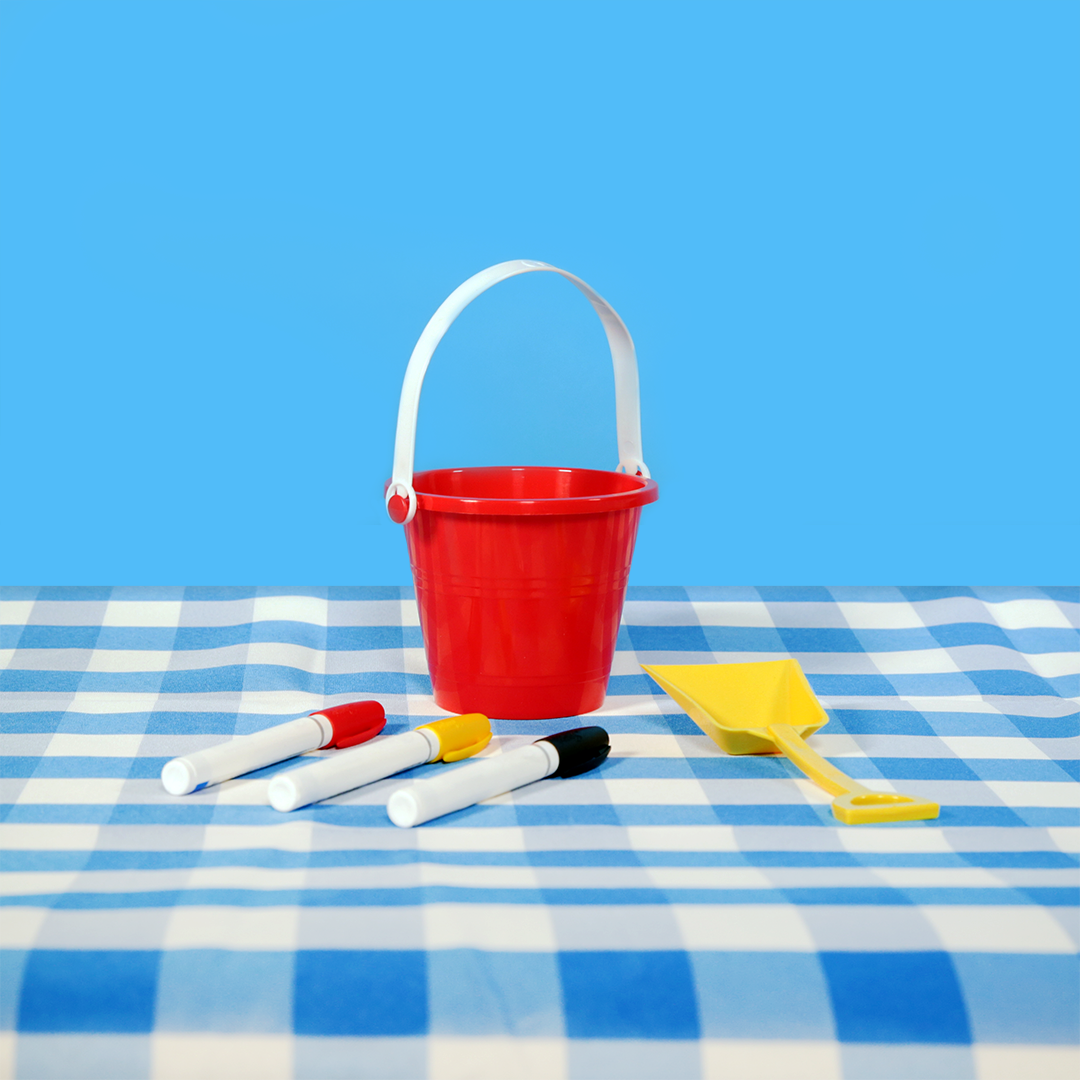 Instructions
Draw faces on buckets and shovels using your paint pens and the image above as your guide.
Let the paint dry.
Fill buckets with party favors of your choice, and voila! Shovel and Pail treat buckets!
Pick Up the Phone – It's the Birthday Club! 
During the party, receive a personalized call from Josh and Blue (or one of 10 additional characters) by signing up to become a part of the Nickelodeon Birthday Club. It's free and easy!