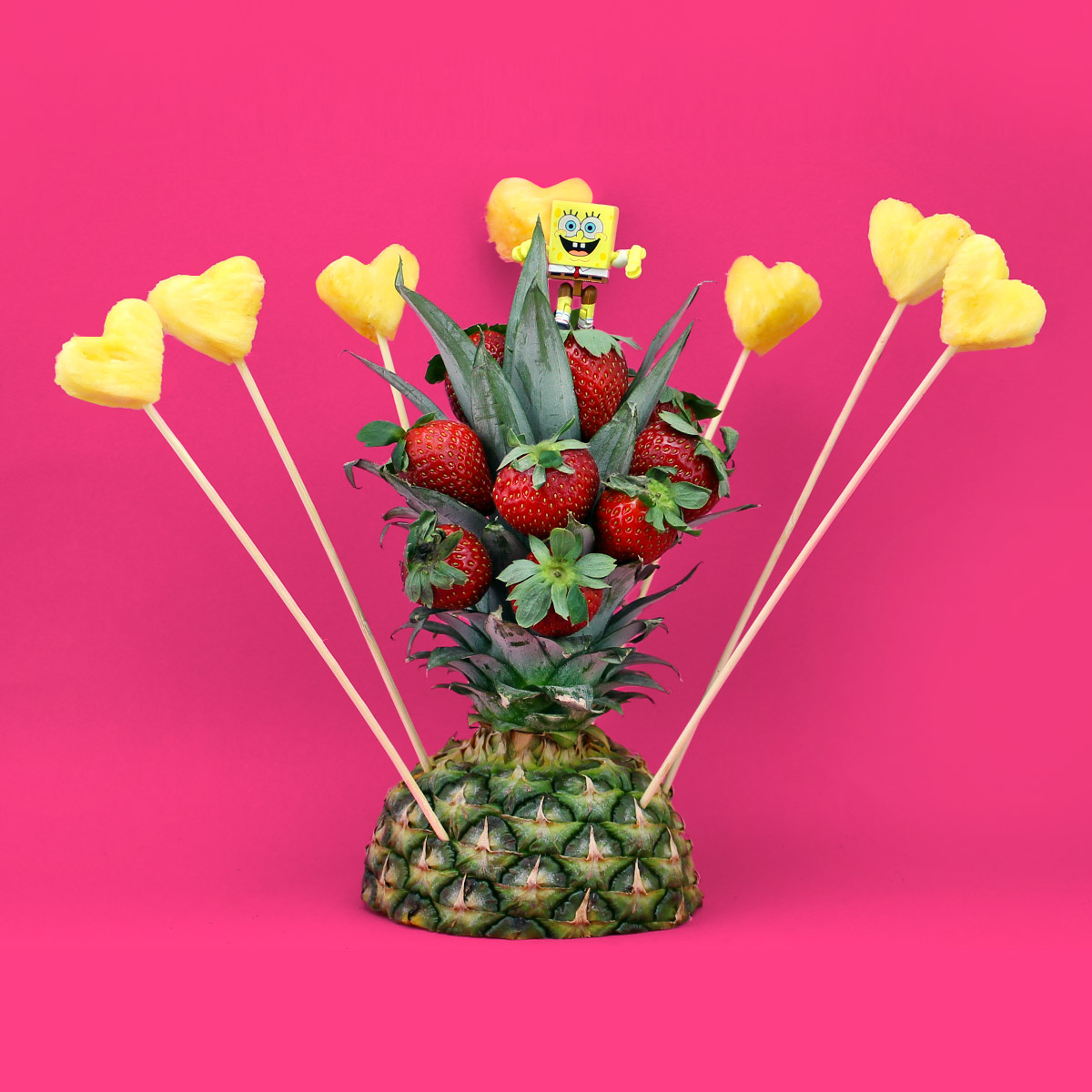 Strawberries are red, pineapples are yellow, you can say "I love you" with this squishy, square-shaped fellow!
(Difficulty Level: Easy)
What You'll Need
1 pineapple
1 box of strawberries
sharp knife
cutting board
heart-shaped cookie cutters
tall wooden bbq skewers
How to Make
Step One: Cut off the head of the pineapple, about 3 inches down from the leaves.
Step Two: Proceed by cutting several 1-inch cross sections of pineapple, until you reach the bottom of the fruit.
Step Three: Using the cookie cutters, cut several heart-shaped pieces of pineapple out of each cross section. Mount each piece on its own wooden skewer.
Step Four: Stick each of the skewers into the flesh around the pineapple head. As a garnish, place strawberries among the leaves of the pineapple–they're Nature's naturally heart-shaped fruits!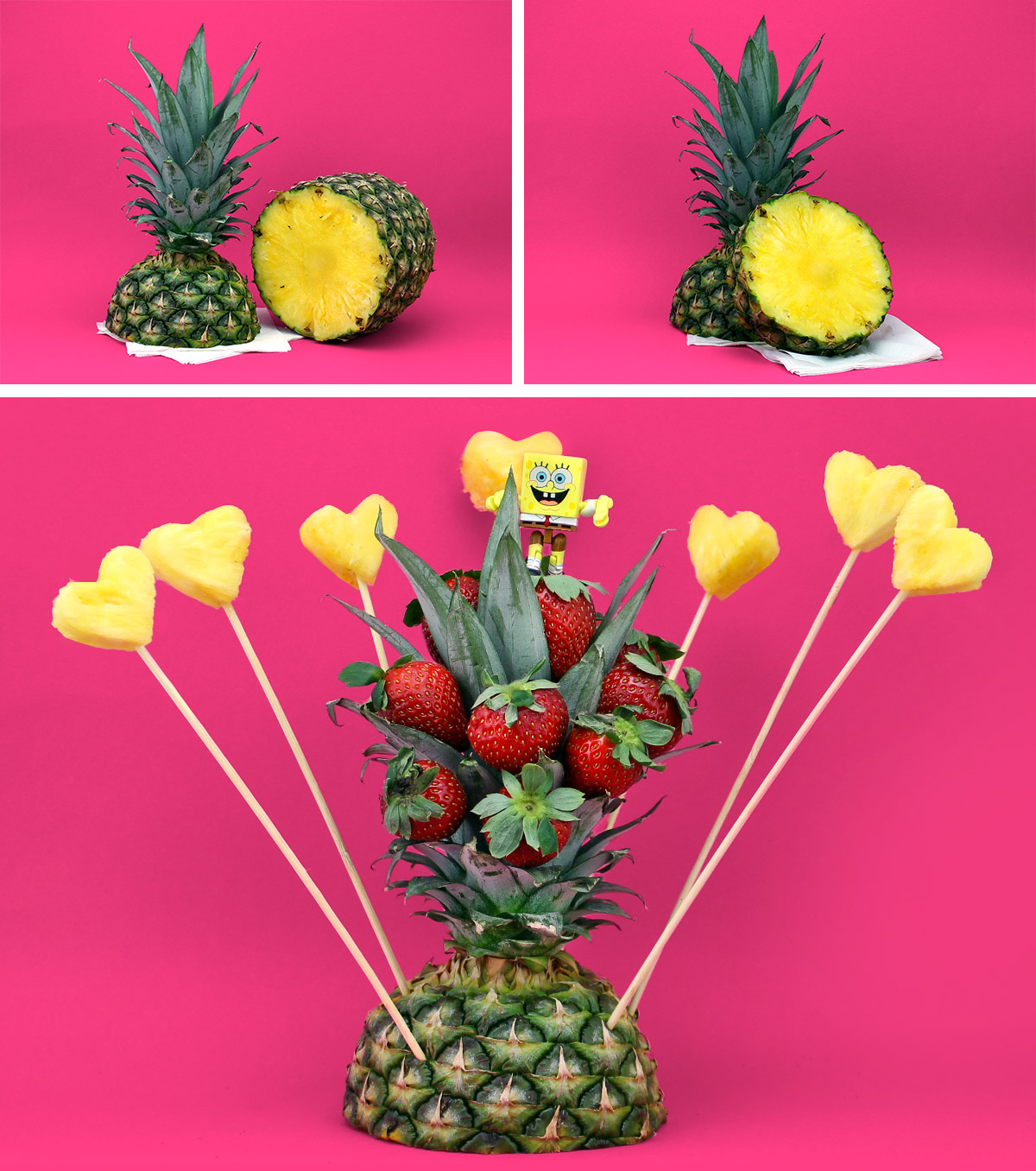 Spongebob lives in a pineapple under the sea, and now pineapple can live in your kids' bellies as a healthy–and super sweet–dessert alternative. This arrangement is sure to wow at dinner parties and kids parties alike!