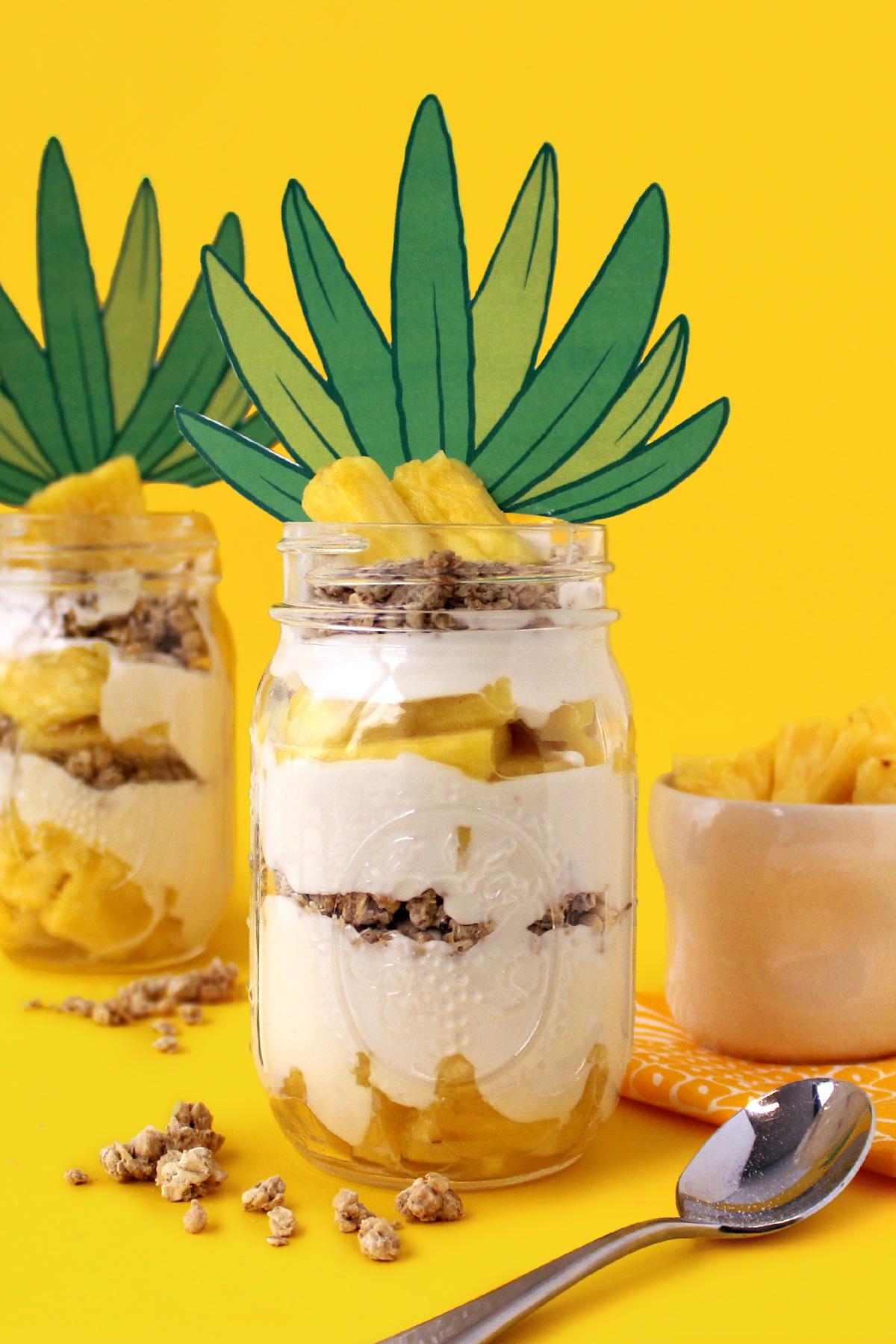 What lives in a mason jar, ends in your belly?
Pine-apple Par-fait!
That's right, this delicious recipe is as easy to assemble as it is nourishing. Make it to start the school day off right, or make it for yourself, anytime!
What You'll Need
Mason jar
Pineapple, cut into chunks
Yogurt of your choice
Granola of your choice
SpongeBob prinable pineapple fronds (print below!)
How to Make
Step One: Layer in a base of pineapple chunks, enough to coat the bottom of the jar. Using a spoon, fill in a thick layer of yogurt, followed by a layer of granola. Repeat until filled to the top of the jar.
Step Two: Print and cut out the pineapple fronds. Tape to the lip of the container or attached to a toothpick and plant in the jar. Enjoy