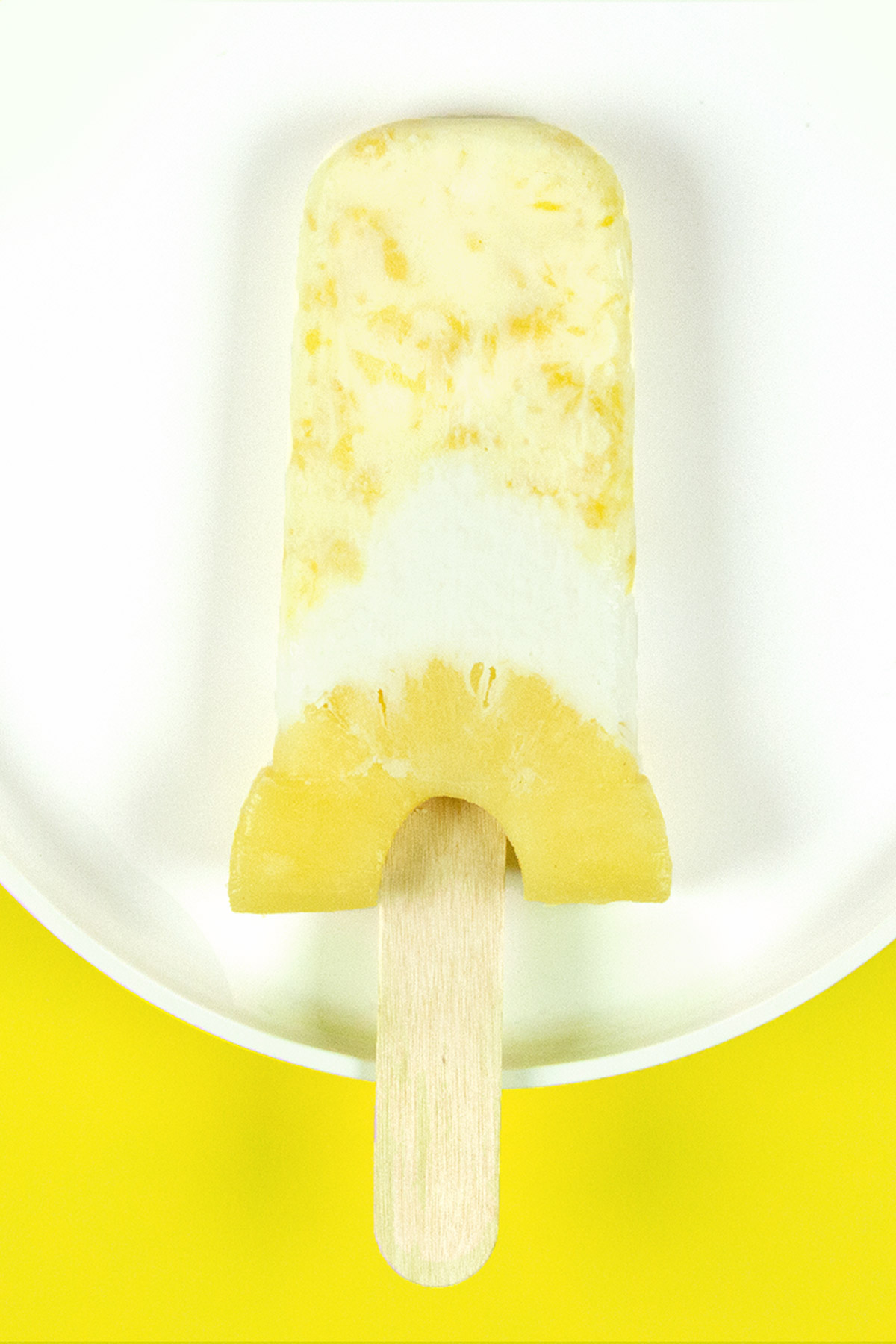 What happens when you combine the refreshing taste of a pineapple with the cooling sensation of a popsicle? You get a Sponge-tastic desert that the whole family will enjoy! The temperature outside isn't the only thing cooling down. Fall in love with this frozen, pineapple-y treat that's just as easy to make as it is delicious.
What You'll Need
Vanilla pudding
Crushed pineapples
Coconut cream
Sweetened coconut flakes
Pineapple rings, sliced in half
Popsicle mold
Popsicle stick
How to Make
Step One: Combine equal parts vanilla pudding and crushed pineapples. In a separate bowl, combine equal parts coconut cream and sweetened coconut flakes.
Step Two: Fill the popsicle mold 2/3 of the way up with pudding/pineapple mix.

Step Three: Top that off with a few spoonfuls of the coconut cream/coconut flake mix.
Step Four: Set two pineapple ring halves inside of the mold, curved side down. Slide the popsicle stick between the pineapple rings and into the mold.

Step Five: Freeze for at least six hours. Run under hot water to release the pops from their molds. Enjoy!
This treat will make you believe in love at first bite!