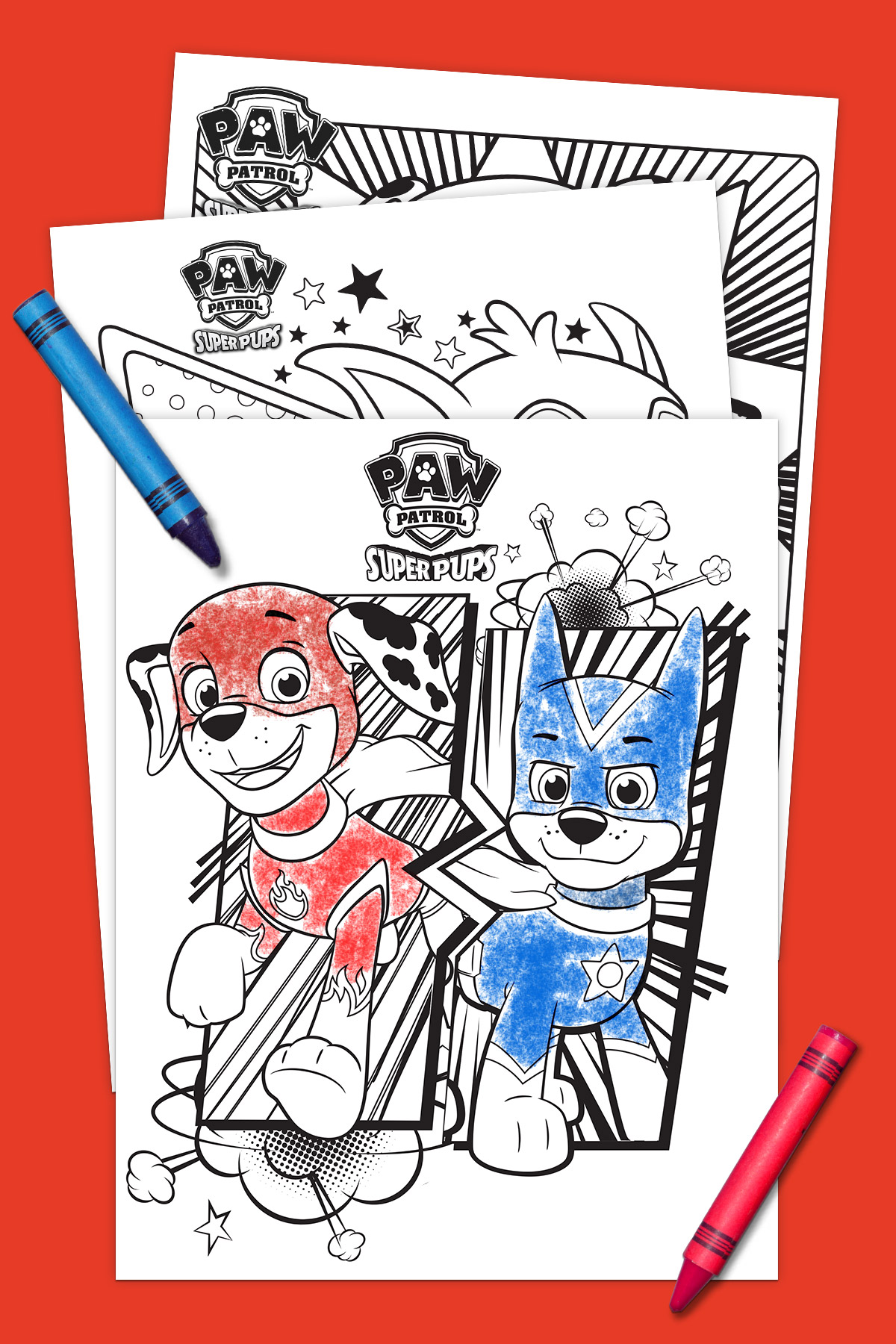 If your preschooler loves PAW Patrol, they are probably a super fan of the Super Pups!
Try this fun, confidence boosting activity that you and your child can do together: First, print and color in Chase and Marshall in the all-new coloring sheets below. Then, grab some extra paper so you can each draw yourselves as super heroes, just like the pups! What would your child's special power be? What is their favorite thing about themselves? Draw together and find out!
Shop the Super Pups and all PAW Patrol gear at walmart.com/pawpatrol.