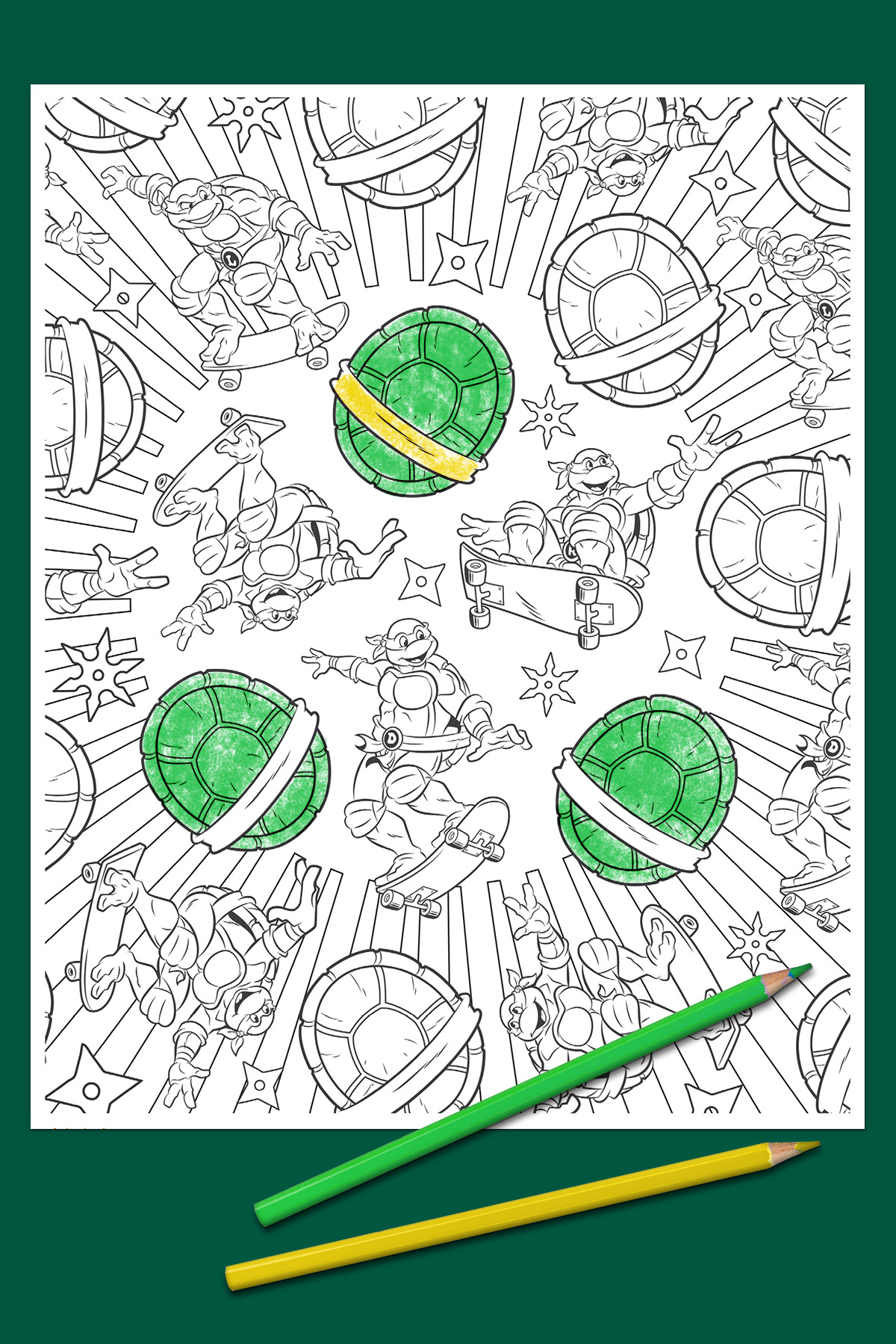 Heroes, villains, and parents in need of some serious stress relief will love this retro Teenage Mutant Ninja Turtles coloring book, Kickin' It Old School. There's awesome, detailed art in here based on the classic 80's TV show, the original comic book series, and the current Nickelodeon show.
While you ponder the magnificence of TMNT adult coloring, try out this free printable sample!
The book features a foiled cover and is available on Tuesday, August 9 from all major online retailers, including Barnes & Noble, Walmart, Amazon, Target, Books-a-Million, IndieBound, and Powell's.
Watch more Nickelodeon! View the TV schedule here.