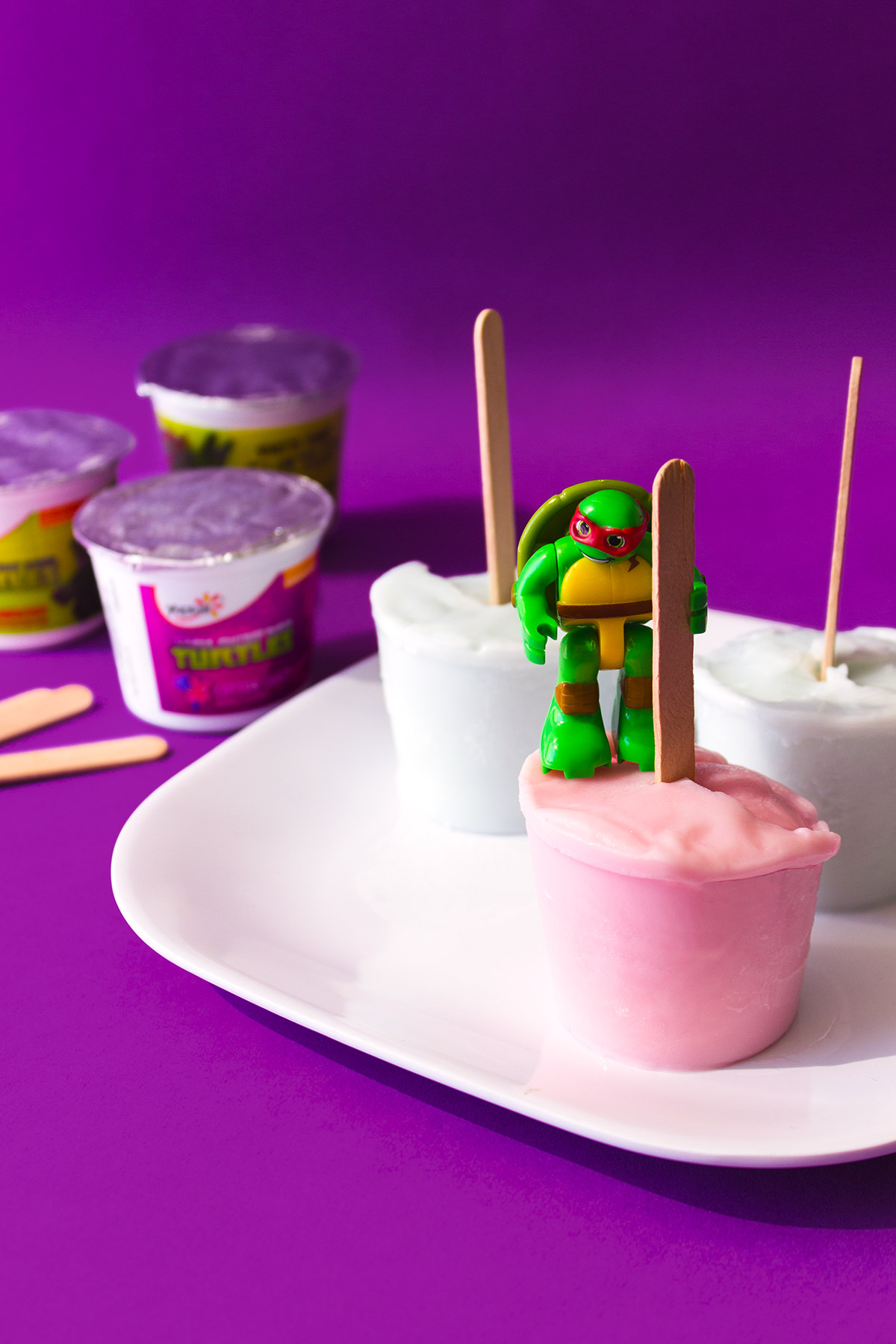 What do creatures of Bikini Bottom and mutants of the sewers have in common? A love of yogurt, perhaps? Whether your child is a SpongeBob fan or repping Turtle Power, they're sure to enjoy these frozen delights.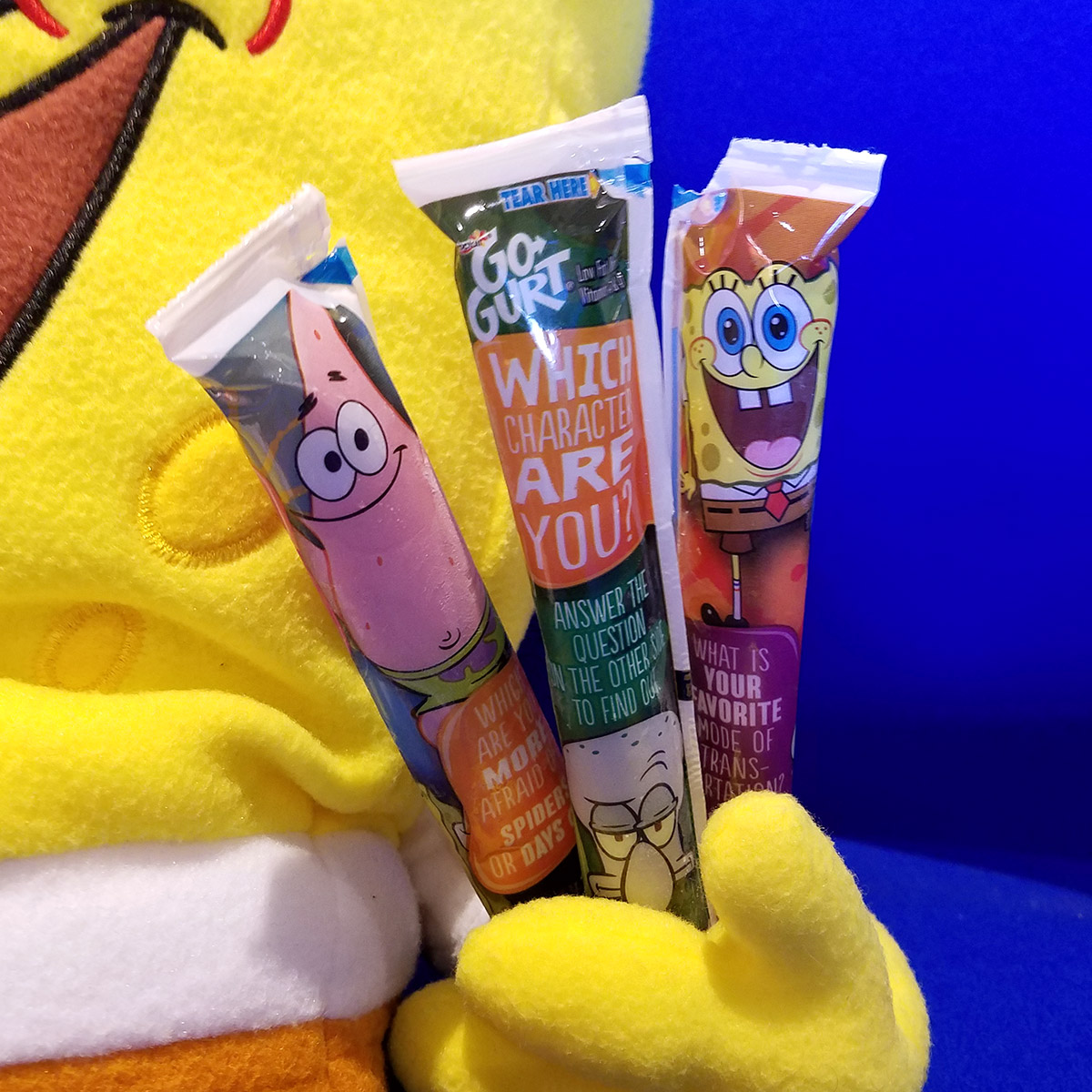 Making these treats is simple. All you'll need are SpongeBob GoGurt tubes or TMNT Yoplait cups and a freezer. For the SpongeBob pops, simply place the GoGurts in the freezer until completely frozen. For the TMNT pops, place a wooden craft stick in each cup and then store the cups in the freezer until frozen.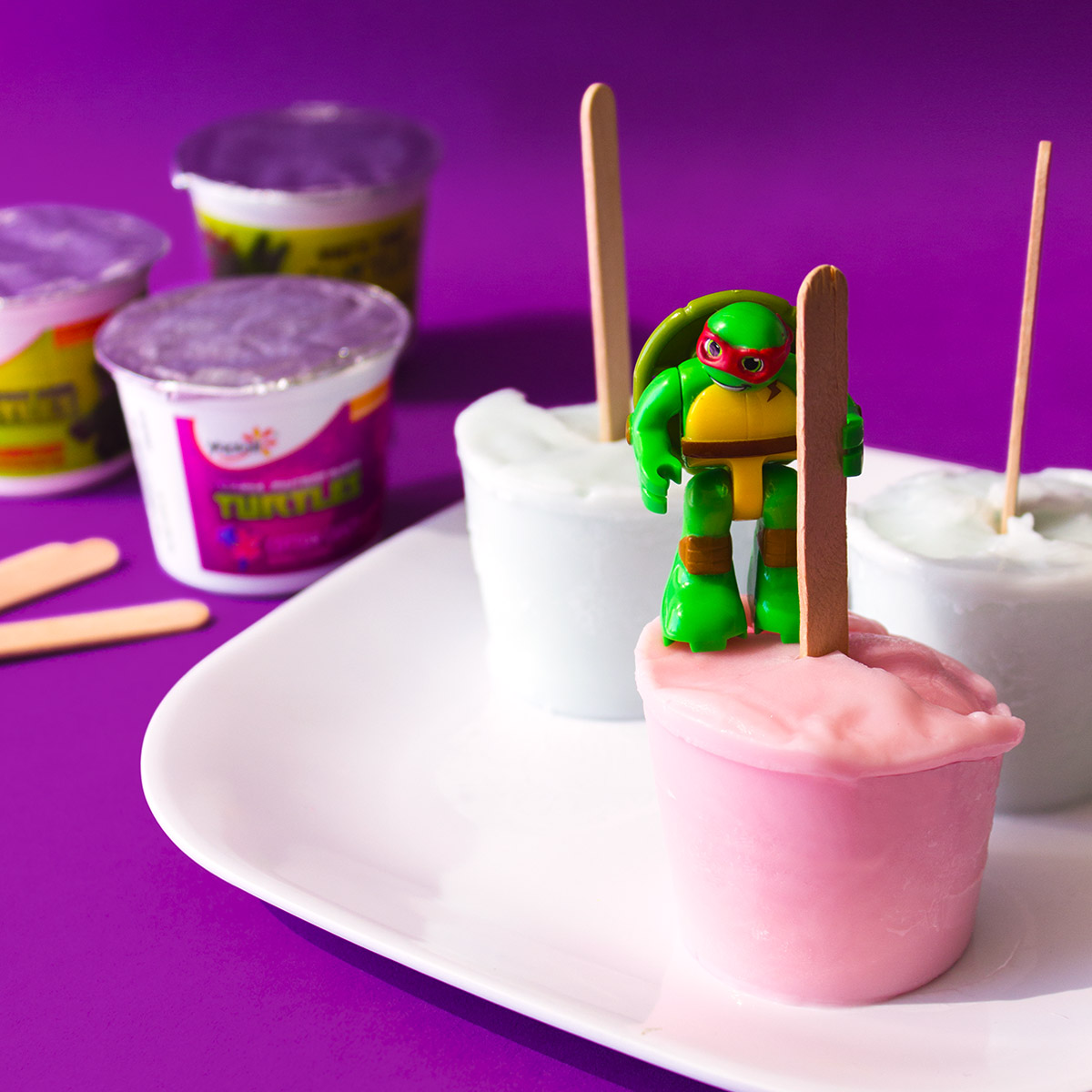 It's no Krabby Patty, and it's definitely not pizza, but it's still a tasty treat to make any Nickelodeon fan smile. Happy snacking, mutants and mackerels!