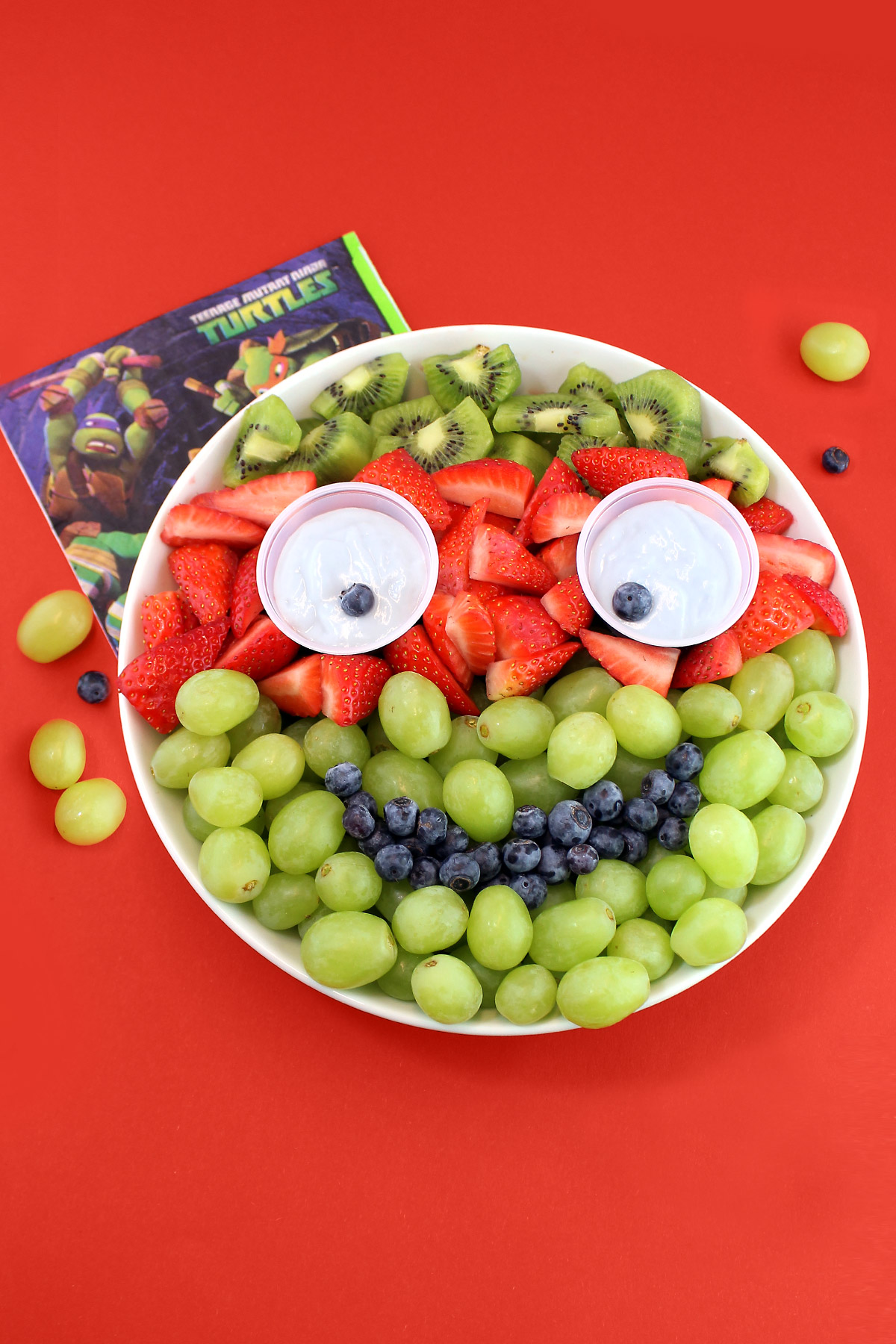 Looking for a way to jazz up a healthy snack for your TMNT fan? Look no further! This recipe is ridiculously simple–and totally Instagam-worthy.
(Difficulty Level: Easy)
What You'll Need
Sun World Teenage Mutant Ninja Turtles Green Grapes
Blueberries
Strawberries, quartered
Kiwis, peeled, sliced, and halved
Yoplait Teenage Mutant Ninja Turtles Yogurt
2 two-ounce bowls or disposable salad dressing containers
How to Make
Step One: Rinse and dry the grapes, blueberries, and strawberries. Using the photo for reference, make Raph's face and red mask out of fruit.
Step Two: Fill the 2 oz. containers with yogurt. Place one blueberry in each container to make Raph's eyes.
Booyakasha! It's really that simple. Now you and the whole gang can dig in.
Click here for more TMNT tips, tricks, and activities.